Mike Pence visiting Brussels
The American Vice-President Mike Pence will arrive in Brussels on Sunday evening. Mr Pence will meet with the Belgian Prime Minister Charles Michael on Sunday evening. On Monday the US Vice-President will hold meetings with officials at the EU institutions and NATO.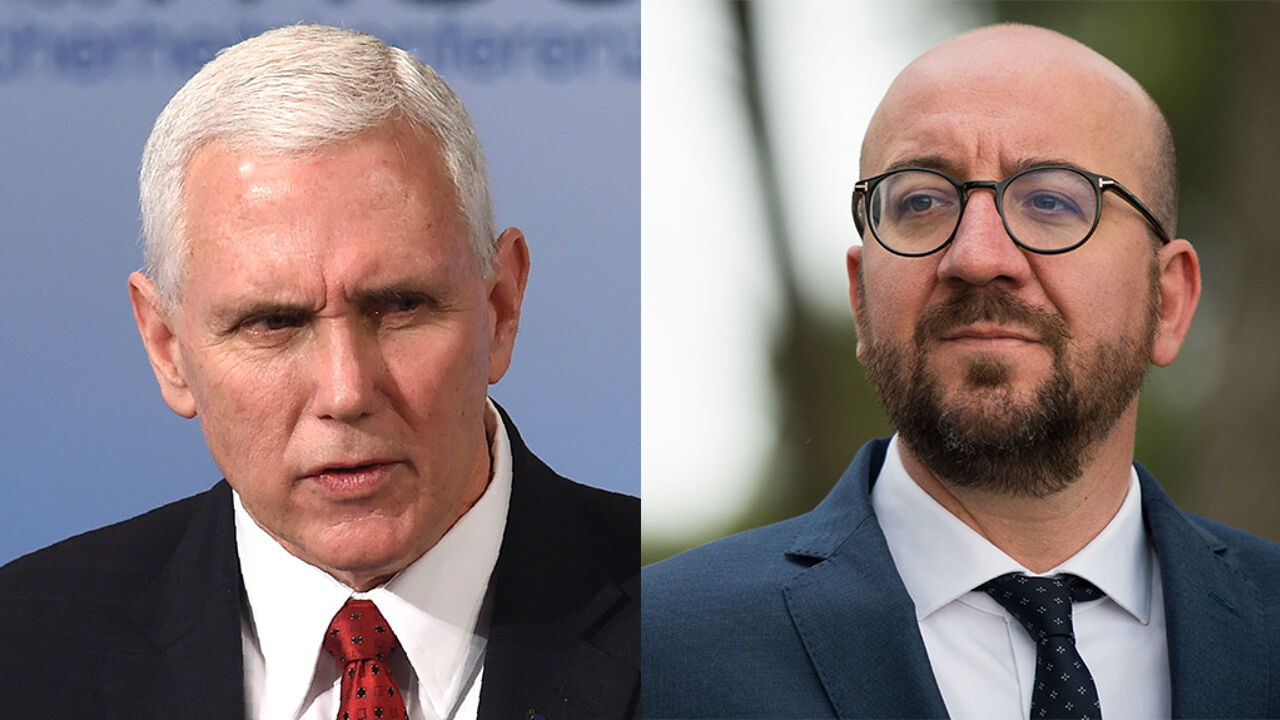 Mr Pence's visit is expected to cause traffic issues in Brussels European District on Monday.
The Vice-President's is flying in from Munich where here has attended the annual security conference. His plane is due to touch down at 6pm. On arrival he will meet with the Belgian Prime Minister Charles Michel (Francophone liberal).
Mr Michel and Mr Pence will then hold a joint press conference. They will then dine together.
Speaking on the Francophone public broadcaster RTBF, Mr Michel said that he will remind Mr Pence of the long-standing friendship that has existed between our two countries, but will also broach issues that are causing unease here in Europe.
These include President Trump's comments about how NATO and the UN are financed and the US President's protectionist policy and the damage they could cause to global economic growth prospects.
Europe also has issues with Donald Trump's stance towards the democratic process, the rule of law and press and religious freedoms.
Mr Michel also intends to vent Belgium's concerns about proposals to move the American Embassy in Israel to Jerusalem and Mr Trump's comments about a one-state-solution for the Israeli-Palestinian conflict.
The Belgian Prime Minister stressed that he wouldn't be afraid to engage the US Vice-President in a free and frank discussion.
Joint press conference