Rail derailment fatality "almost certainly" on train
The Judicial Authorities are hard at work with the investigation into Saturday's train derailment in the Flemish Brabant city of Leuven. A 21-year-old man from Walloon Brabant was killed and 27 people were injured when the Leuven to De Panne (West Flanders) trains derailed at around 1:20pm on Saturday.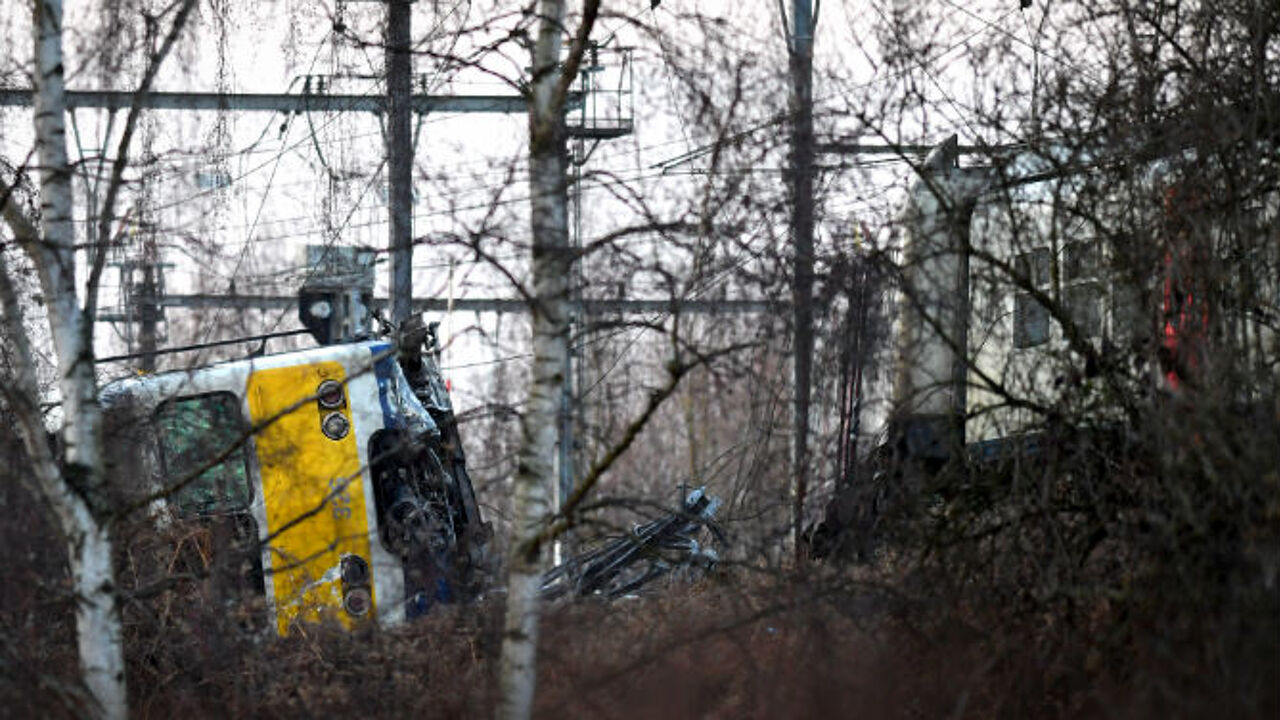 Meanwhile the company responsible for Belgium's rail Infrabel has started preparatory work to clear the track of the stricken train. Infrabel told VRT News that this will involve a lot of work.
Meanwhile, train services to and from Leuven and services that pass through Leuven en route to other destination are severely disrupted.
Saturday's accident happen in the early afternoon. The train had just left Leuven station when one of its carriages left the track and landed on its side on a verge. Contrary to early reports, the 21-year-old man that died was almost certainly on the train.
The accident happened at points. The Judicial Authorities are no investigation how this accident could have happened. The train driver was questioned on Saturday and material that could be used as evidence has been taken away for examination.
The Judicial Authorities are remaining tight-lipped about the progress of the investigation.