Mr Pence at NATO:"Europeans must urgently invest more "
US Vice President Mike Pence is doing Brussels today. On Monday morning he met with EU officials moving on to NATO HQ during the afternoon.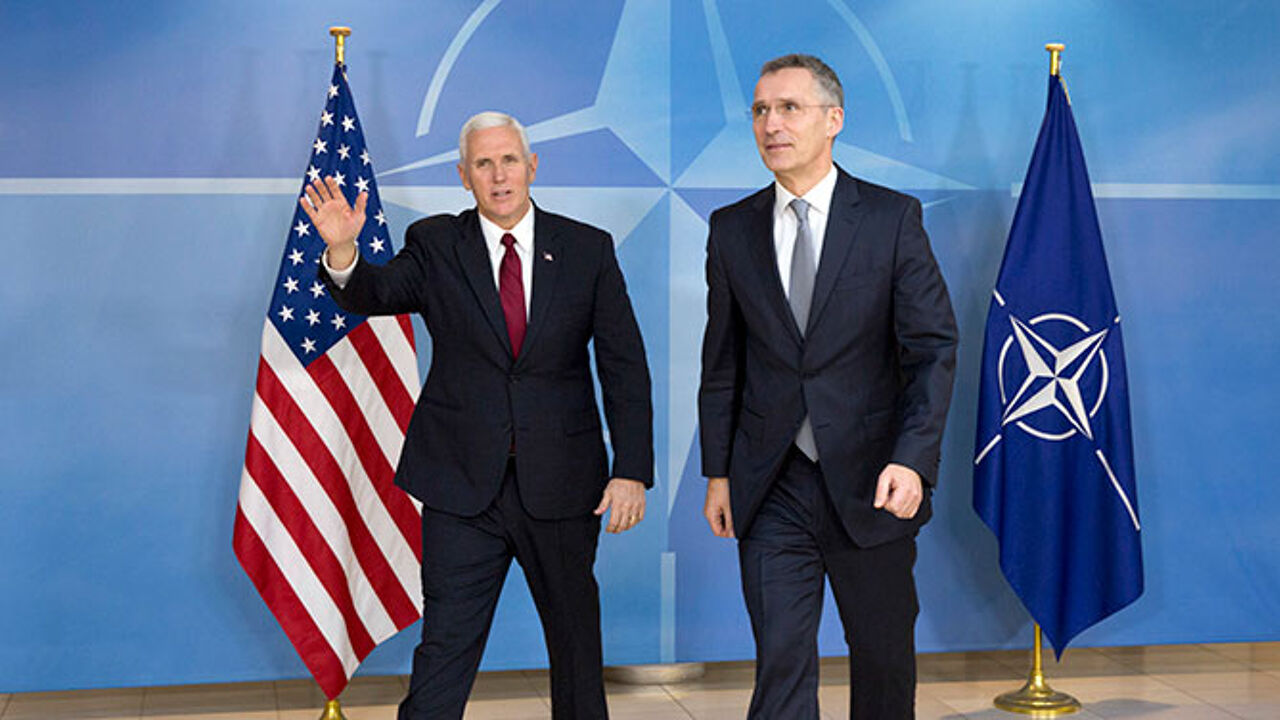 Mr Pence first met with Frederica Mogherini, the EU's foreign policy chief, who said they had an excellent conversation that formed a sound basis for co-operation.
Afterwards it was the turn of European Council President Donald Tusk. In conversation with Mr Tusk Mr Pence explained that US President Trump explicitly asked him to stress that the US is seeking a partnership with the EU. The US and the EU share the same values. Together, as a strong and united bloc, we should counter the threats facing European security and stability, the US vice president said. Mr Pence added that he wished to defend the territorial integrity of European countries. On Russia Mr Pence noted that the US and Russia were seeking new points of agreement.
Speaking at NATO VP Pence insisted that the Europeans must urgently invest more in defence. In conversation with NATO secretary-general Jens Stoltenberg Mr Pence noted that NATO remains extremely important for the US.
The Trump administration expects the Europeans to increase defence spending. Everybody must keep to earlier agreements on investments in defence and security, he said.
Belgium is one of many European states failing to spend 2% of its national output on defence.  At present there are no precise plans to increase spending to meet the target.  The Belgian government is still eager to save money on defence.