PM Michel: "Mike Pence exceptionally well-informed"
The Belgian Premier, Charles Michel, has spoken warm words following the first visit to Belgium of US Vice President Mike Pence. The two politicians dined together at Hertoginnedal Castle in Brussels.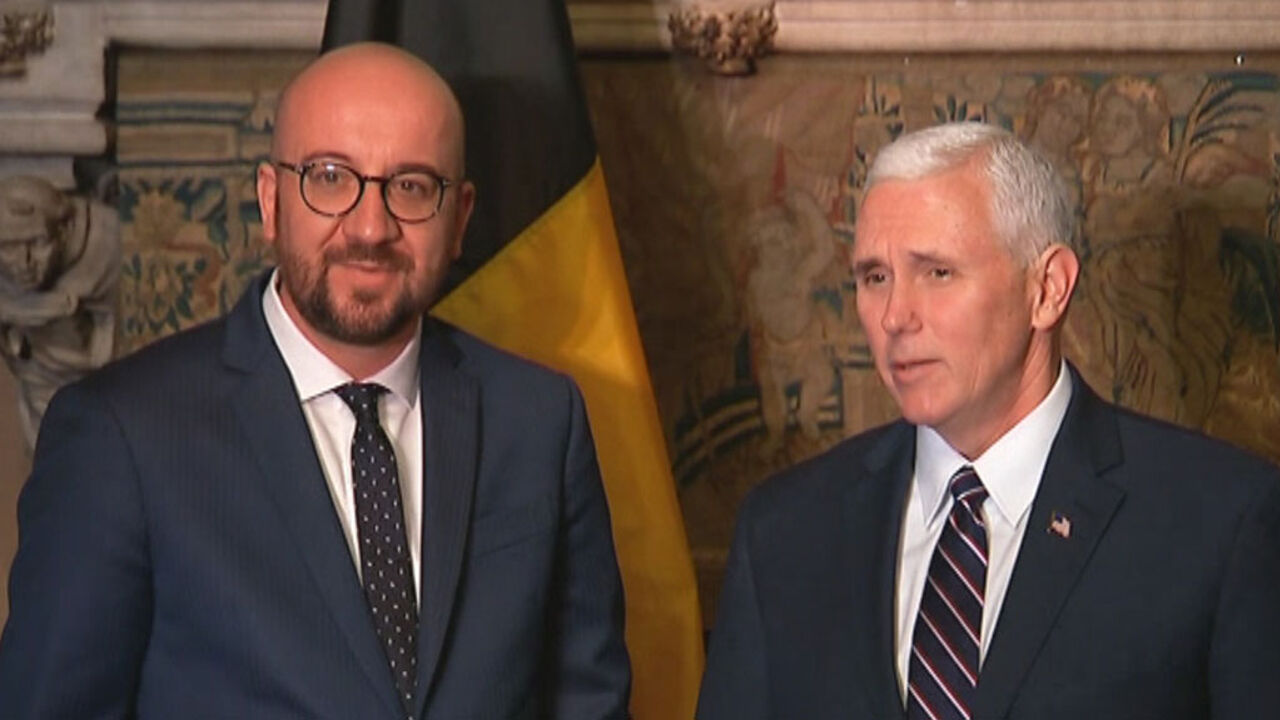 Mr Pence said it was an honour to be received in the beautiful setting of Hertoginnedal. He relayed the best wishes of President Trump and the American people and lauded the alliance with the people of Belgium during a short media conference ahead of the dinner.
Afterwards Charles Michel said: "It was a constructive conversation."
The PM told reporters that Mr Pence had listened to what he wanted to say about the future of Europe and NATO attentively. Mr Michel sees Mr Pence's visit to Europe as a signal that the US wishes to retain a strong bond with Europe.
"This is a first political meeting, a first step. Later, in coming months, we will draw the first conclusions. Now it is too early."
Mr Michel said that Mr Pence was exceptionally well-informed on the Belgian government's defence plans
"He was well-informed and had well understood the strong political will to do more in Belgium, but he realises it will take some time."
Mr Pence is visiting Brussels as part of contacts with NATO and the EU.