Queen Mathilde asks royal convoy to stop to help in accident
Queen Mathilde, who is on a 4-day mission in Laos for UNICEF, has asked her convoy to stop when they passed the scene of a road accident in order to see if they could be of any help.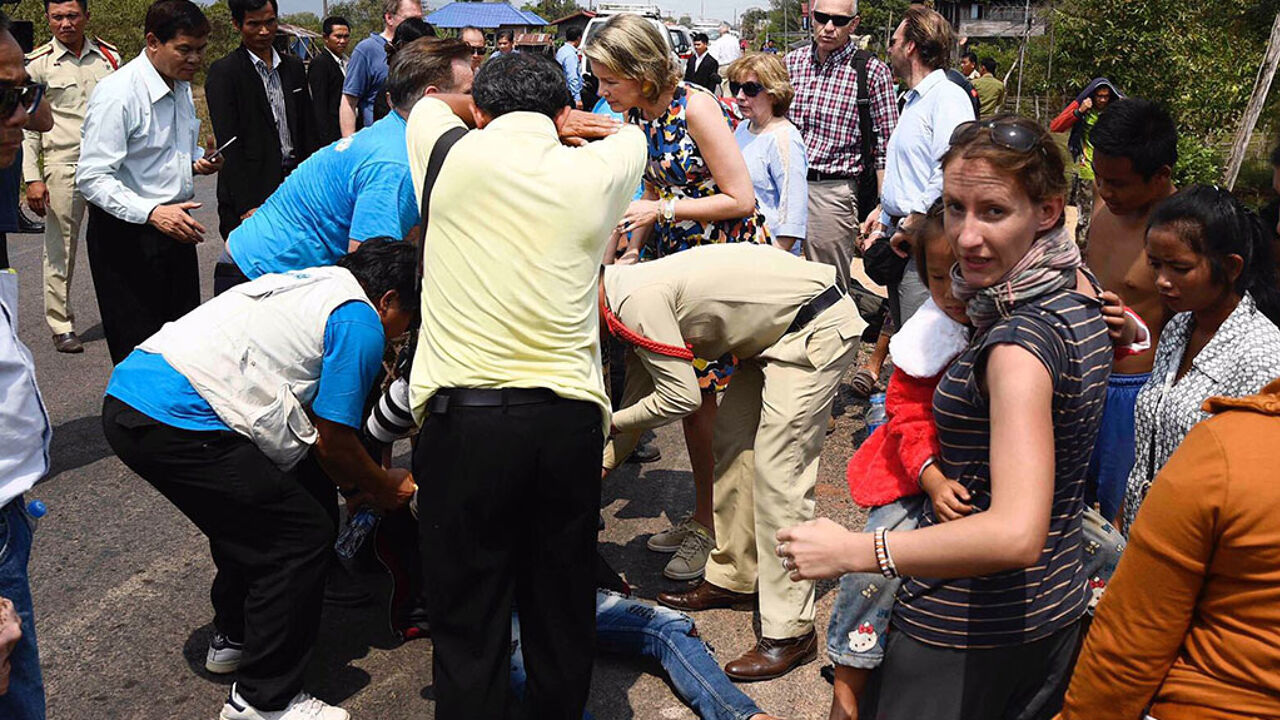 Mathilde's convoy includes 15 cars. When they passed the scene of a road accident that had apparently just happened, Mathilde asked her driver to stop. Her delegation included two doctors working for UNICEF, the United Nations' Children's Fund.
Mathilde left the car, called the doctors and checked how the victims were. She only got back in the car when she certain that the victims had only sustained light injuries. The convoy continued, but the doctors stayed on the site to supply further assistance.
Mathilde is in Laos for 4 days. She has been talking to local ministers about a number of things like the quality of the education system and the issue of malnutrition.