Storm Doris triggers "orange alert"
Gusts of wind of up to 60 miles per hour were battering the country this afternoon. In Veurne (West Flanders) a lorry was thrown on its side. In other parts, there is minor damage, mostly involving uprooted trees, roofs, or garden sheds.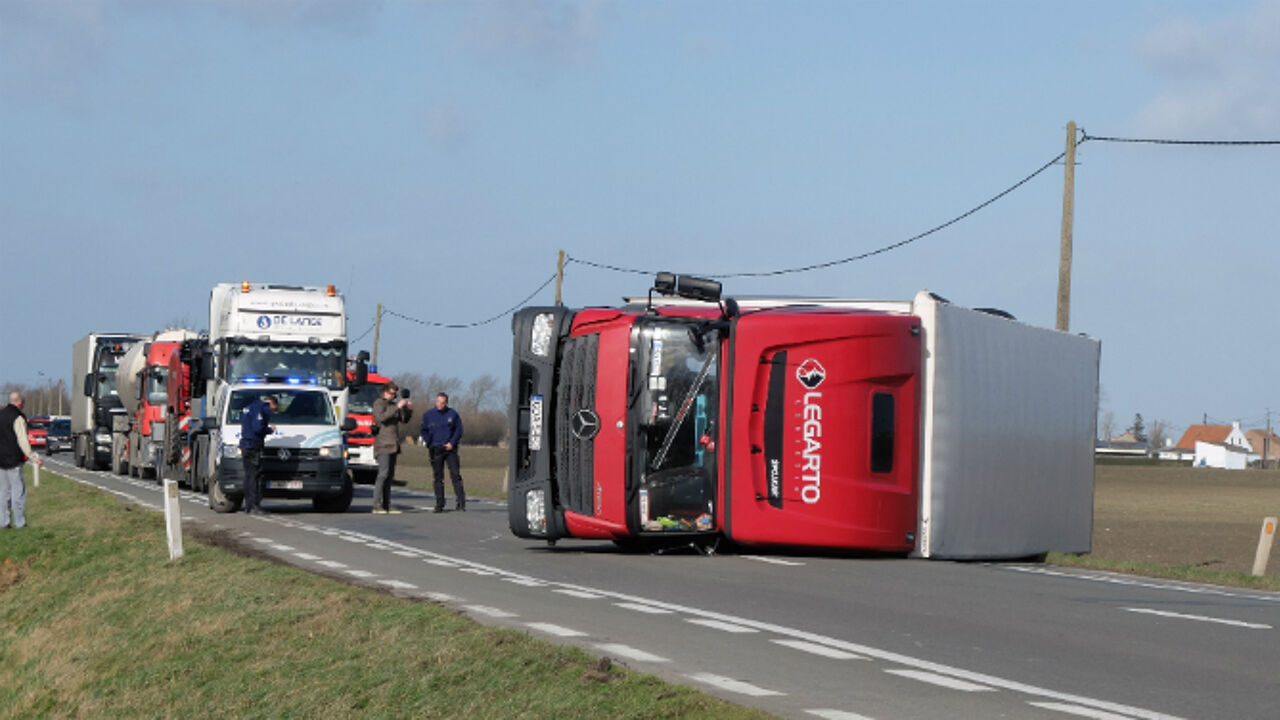 Many cities such as Antwerp, Brussels, Leuven and Mechelen had closed their parks as a precaution. An orange alert was issued by the Belgian Met Office, and will apply from 2 to 11 pm in the provinces of West and East Flanders, Antwerp and Liège. The other provinces were given a yellow alert.
The heavy winds were causing havoc in different places. At the Welriekende Dreef, a busy traffic hub in Brussels, a fallen tree hampered the afternoon and evening rush hour (picture below).
In Veurne, the wind proved too heavy for a truck. The driver did not get injured. In Mol, a fallen tree damaged four cars. Nobody got injured.
AA Gent fans delayed
In general, fire services receive a lot of calls for minor damage, or for branches or other objects that ended up in the streets.
Supporters of football club AA Gent travelling to Wembley by ferry, were delayed due to the stormy weather. AA Gent are playing Tottenham tonight in London, after winning the home leg 1-0 in the Europa League's last 16. Some 8,000 Ghent fans travelled to Wembley for the occasion of the return match.