Belgian foodbanks have never been so popular
Last year over 143,000 people made use of the services of Belgian food banks. The figure is up 5,000 on 2015 that in itself was a record year. During the past three years the number of people using foodbanks has soared by 17%.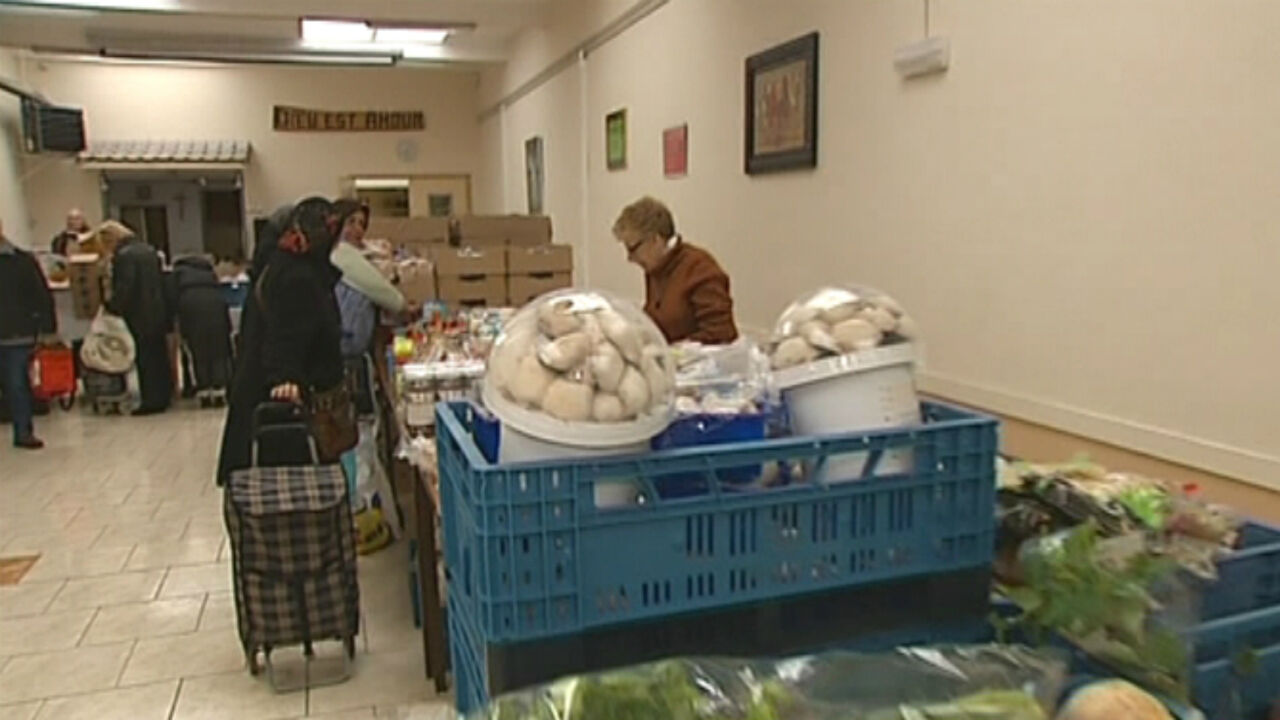 Alfons De Vadder is the chair of the Belgian Federation of Foodbanks: "Certainly for five, six years in a row we have seen an increase."
"We notice that people are having to get by on a lower income. We don't always know why, but people haven't got the means to make ends meet. When energy costs rise as will soon be the case this is a catastrophe for people who are struggling."
In order to qualify for foodbank help your income cannot exceed 740 euros a month after tax. It's especially single women, children, the unemployed and people with foreign roots who visit foodbanks.
There are some 9 foodbanks spread over Belgium. They distribute products to 626 organisations that help the poor by making food parcels. Products are donated by supermarkets, producers and even the EU.
Frederik Vanhauwaert of the Network Against Poverty says that more and more new people are turning to organisations like his: "We also notice that people who have been attending for some time are facing even greater problems."
"Poverty continues to grow. There are rising energy bills, rising housing costs. This isn't heading in the right direction."
Frederik Vanhauwaert believes that benefits should take people above the poverty line and that social housing should be expanded so that more people can live in affordable housing.