'Eyewitnesses' at MSK in Ghent
'Eyewitnesses' is the name of a fascinating exhibition of the work of Spain's Francisco Goya and Iran's Farideh Lashai currently showing at the Ghent Museum of Fine Arts. Though the two artists lived two centuries apart and never met Goya's social criticism served to inspire the Iranian exile to one of her greatest works.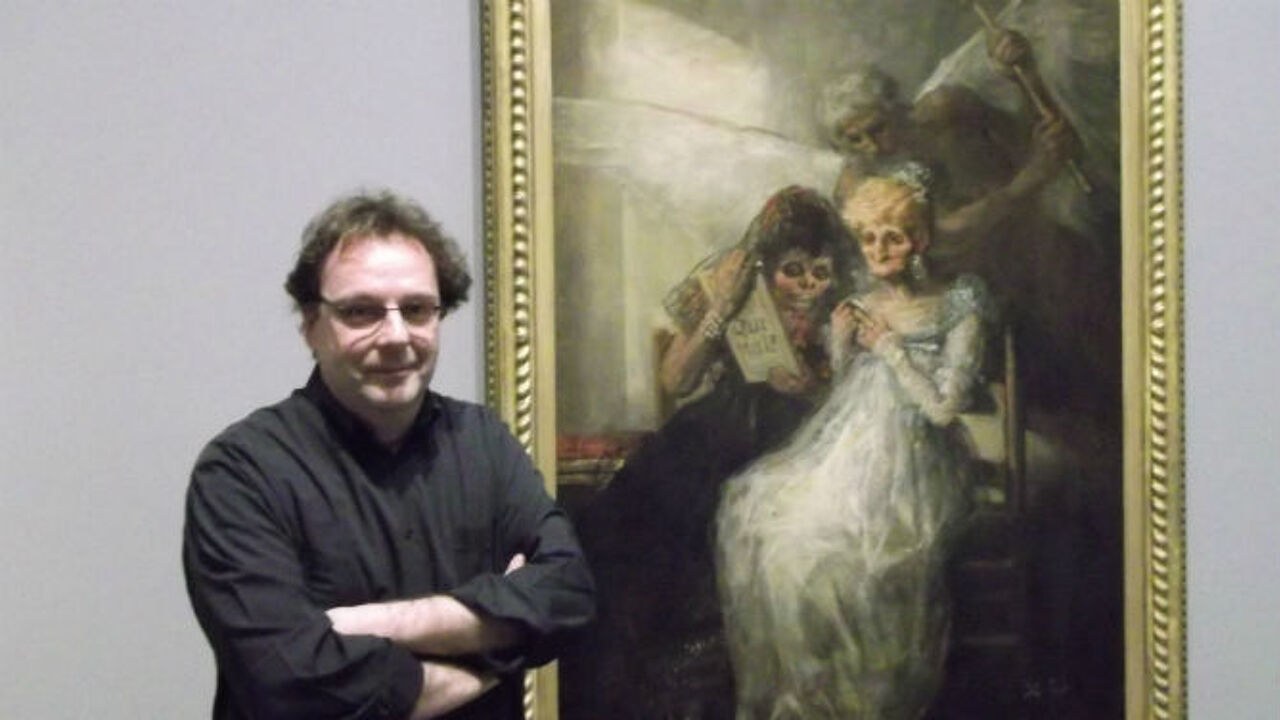 Among the highlights of the exhibition are two installations by Farideh Lashai: 'El Amal' and 'When I Count There Are Only You, But When I Look There Is Only A Shadow'. 'El Amal' means 'hope' or 'desire'. Lashai made the work at the height of the Arab Spring in 2011and 2012. It features the Egyptian singer, songwriter and actress Umm Kuthum and her song. She looks down on Charlie Chaplin's Great Dictator, Adolf Hitler, who Chaplin mocked by showing him tossing a ball representing how he played with the world. In this work the world has become a spotlight that jumps back and forth across the work. As in many of Lashai's works the projection is shone onto an existing painting.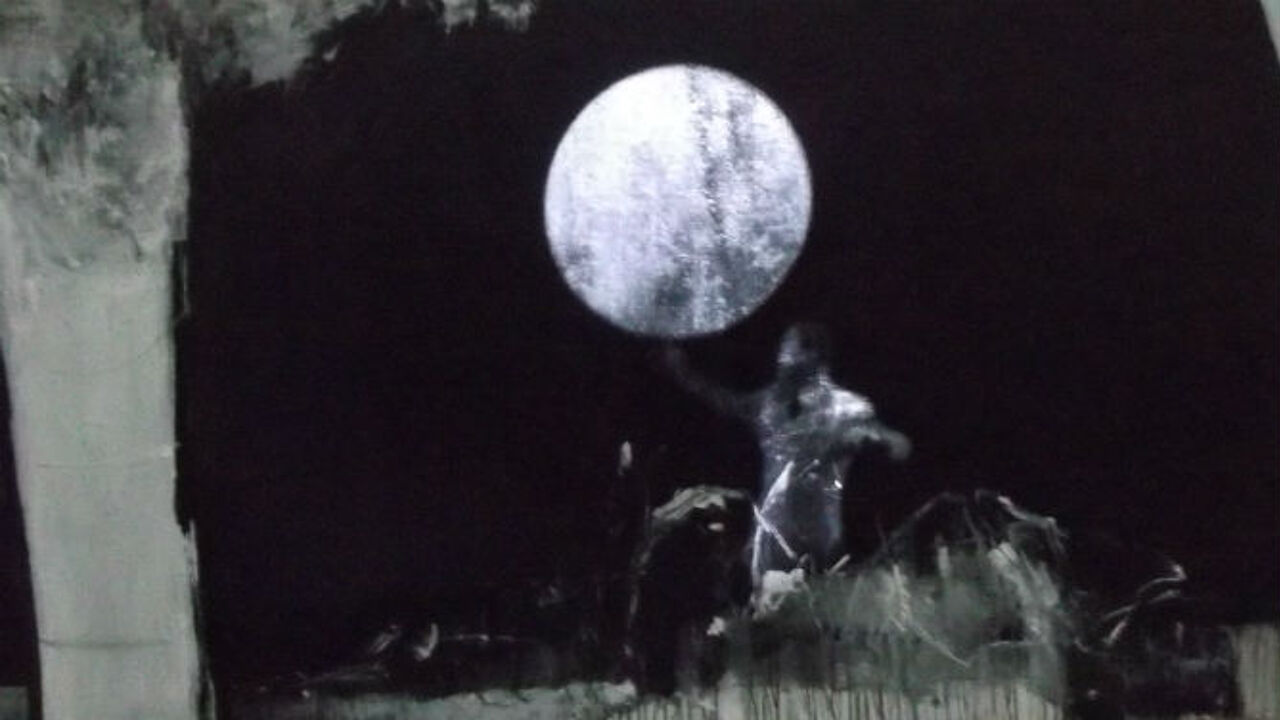 'El Amal' is synchronised with a second work in Ghent, the bizarrely named 'When I Count There Are Only You, But When I Look There Is Only A Shadow'. Here we are back with Goya. Lashai has taken eighty etchings from the series the 'Disasters' and removed all figures. The figures are then projected back onto the work by video projection. The spotlight from 'El Amal' now appears on this work, wandering over the eighty Goya etchings devoid of figures. When the spotlight reaches an etching, as if by magic, the figures reappear. Both installations will be moving on to the British Museum in London and to Madrid after the Ghent exhibition has finished.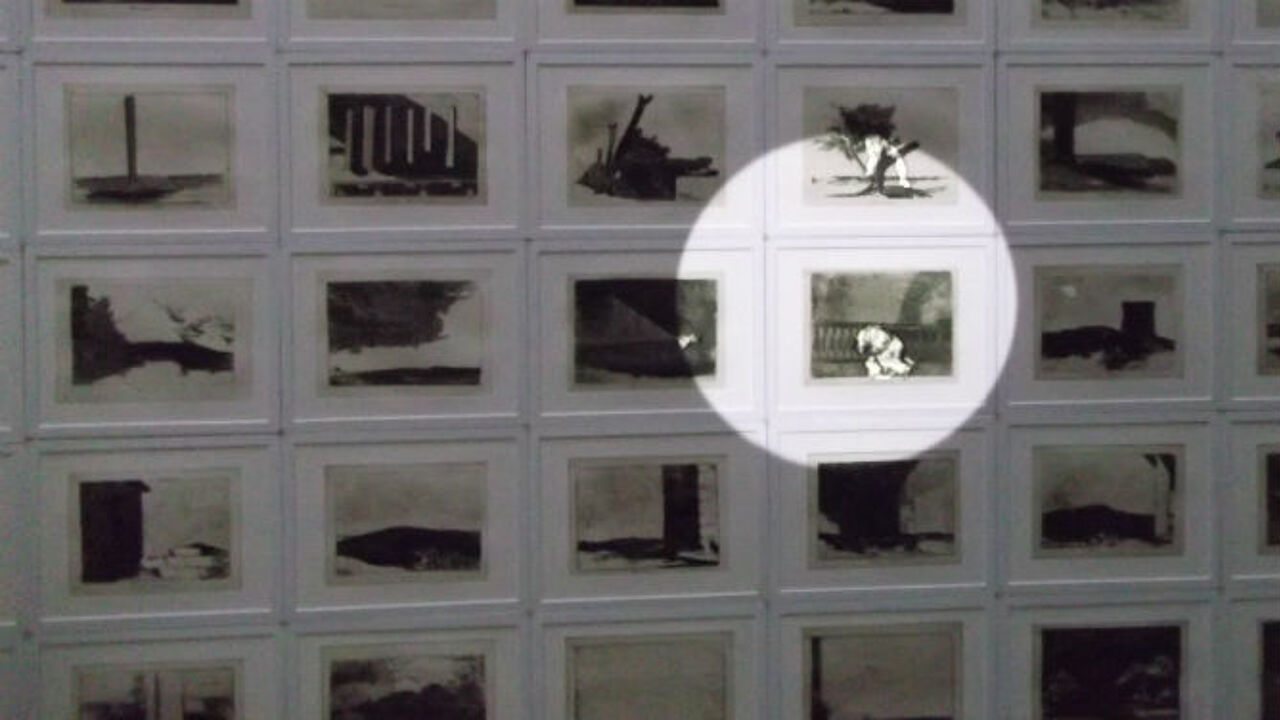 Co-curator Johan De Smedt (photo top) explains why the Ghent Museum of Fine Arts decided to bring Goya and Lashai together under one exhibition: "Both artists were highly critical of their contemporary society. Goya became King Carlos's court painter. He was a key establishment figure, keenly sought after by all the influential people in society who wanted their portrait painted, but at the same time he excelled in social criticism. He was at his most productive at the end of the 18th century when the ideas of the Enlightenment were gaining some ground in Spain that was still ruled by a highly autocratic monarch. Goya mixed in progressive, literary circles, produced the 'Caprichos', a series of highly critical engravings. Later he created the 'Disasters' that illustrated all the ills inflicted on the people of Spain as a result of the Peninsular War."
"Farideh Lashai is an Iranian artist. She too sought ways of including social criticism in her work. She witnessed the brief period of democracy under Mohammad Mosaddegh, but also the repressive regimes of the Shah and the ayatollahs. She spent much of her life travelling in Europe and was also a productive translator of the European greats: Bertold Brecht, Natalia Ginzburg, Heinrich Heine and William Shakespeare that she all translated into Farsi, the language of Iran. Lashai was also inspired by Goya's work and shows that modern artists like to connect with earlier artistic traditions."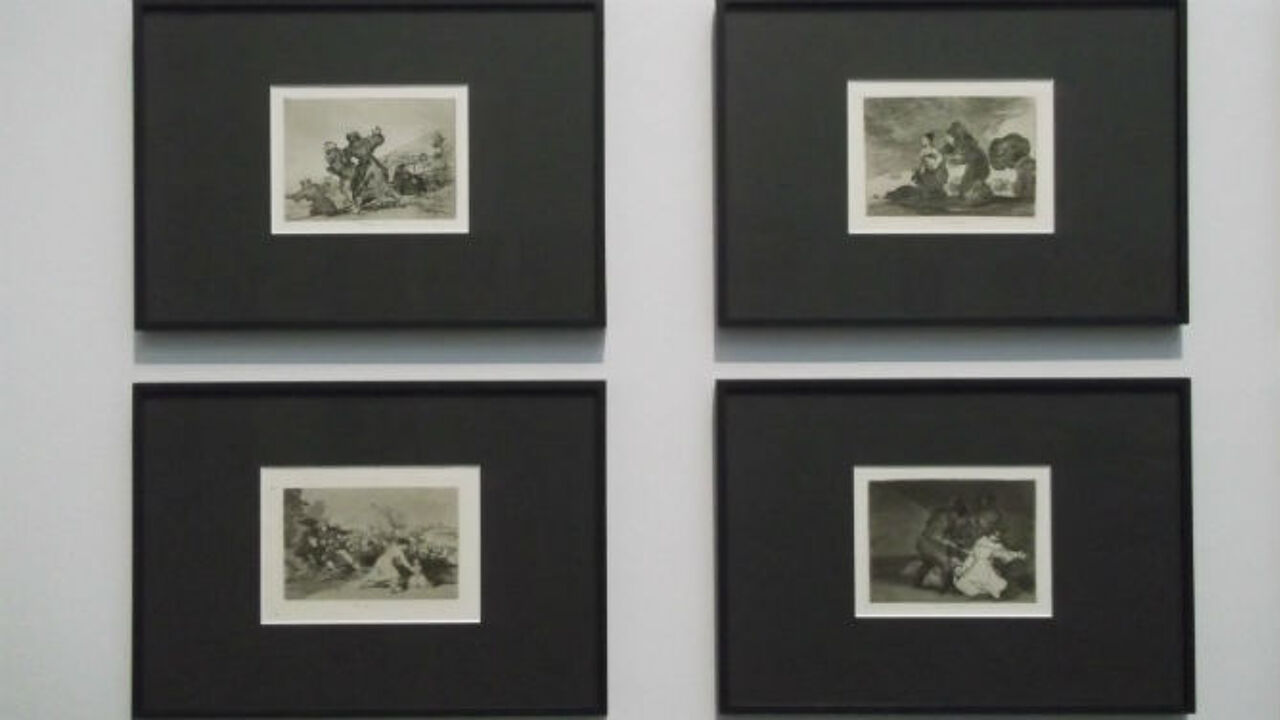 'Eyewitnesses' includes Goya's 'Caprichos' or 'Crazy Things' series published during his lifetime and the 'Disasters' that given his status and the work's critical content was only published after his death. The Ghent museum also secured two painings by Goya: the 'Injured Mason' that criticises working conditions during Spain's heyday and 'El Tiempo' or 'Time'. 'El Tiempo' (photo top) shows Queen Maria Luisa and a companion. The two elderly women resemble masks. With Chronos peering over their shoulder they scan a mirror in search of the last signs of beauty. Flemish painter James Ensor was so enthralled by this work that is on loan from the Lille Fine Arts Museum that he even contemplated travelling to Spain, a journey he was never to make. Other works by Ensor inspired by Goya also feature at the exhibition.
Don't miss Lashai's 'Rabbit in Wonderland'. It's a collection of five works consisting of videos that are projected onto existing paintings. The works that prominently feature rabbits, ravens and cats refer to Lewis Carroll's 'Alice in Wonderland'. Alice followed a rabbit down a hole to a fairy wonderland where she loses her innocence. Lashai was forced to develop subtle ways of formulating criticism in the Iran of the Shah and the ayatollahs. Alice's loss of innocence is mirrored in Iran's fate where efforts to introduce democracy ended in the repressive regimes of the Shah and the ayatollahs.
'Eyewitnesses' curated by Catherine de Zegher and Johan De Smet runs at the Ghent Museum of Fine Arts until 7 May.