Hallepoort scare: "Gas canisters were for household use"
Yesterday's bomb scare at the Hallepoort in Brussels turned out to be false alarm. A man had been stopped with two gas canisters in his van. As he was behaving suspiciously, he was arrested and the bomb disposal squad came to the scene to search the van. However, no suspicious material was discovered. It still remains a mystery why the man was behaving suspiciously, but he was released on Friday afternoon.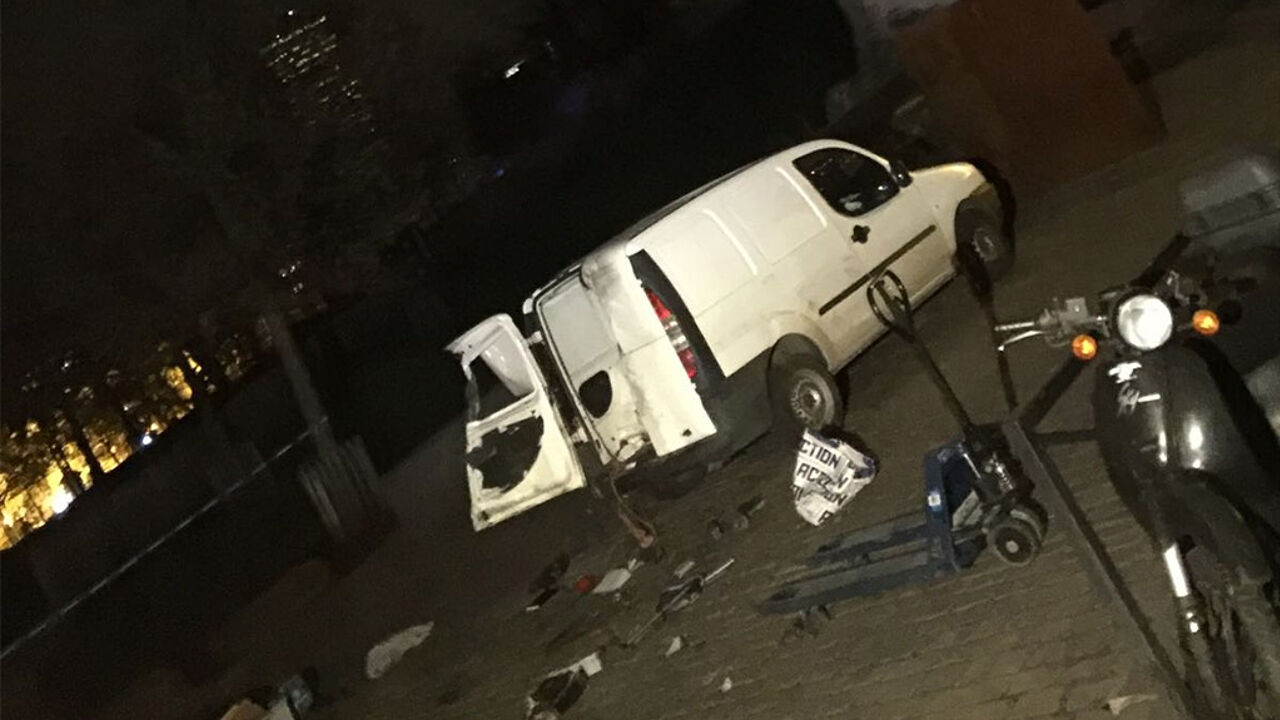 The driver had jumped a red light on the Waterloolaan. When he was stopped, police noticed he was transporting two gas canisters in the white van. He refused to open the back doors and maintained it was empty.
When it turned he was on a list of radicalised Muslims, police decided to cordon off the whole area and call the bomb disposal squad DOVO to the scene. The man had been convicted in a case of terrorism, receiving a 5-year sentence (party suspended) as he tried to get into Syria.
Using explosives, DOVO managed to open the back of the van. However, no mechanisms were found to prepare a bomb. One gas canister turned to be empty, while the other was full, but no material was found to prepare a bomb. There were no indications that the man was on his way to stage a terrorist attack.
The judicial authorities told a press conference this morning that the man declared the gas canisters were meant for household use. His claims are being confirmed by the first findings, but are still being checked more thoroughly. 
If all was innocent, it remains a mystery why he didn't simply open his van to the police when he was stopped. The man was questioned and held in custody for almost a day, but has been released this afternoon by the examining magistrate.