Nafi Thiam grabs the women's pentathlon Gold
The Belgian Olympic heptathlon champion Nafi Thiam clinched the pentathlon Gold at the European Indoor Championships in Belgrade. Thiam was never in trouble, won 3 of the 5 events and came just 7 points short of Tia Hellebaut's Belgian record.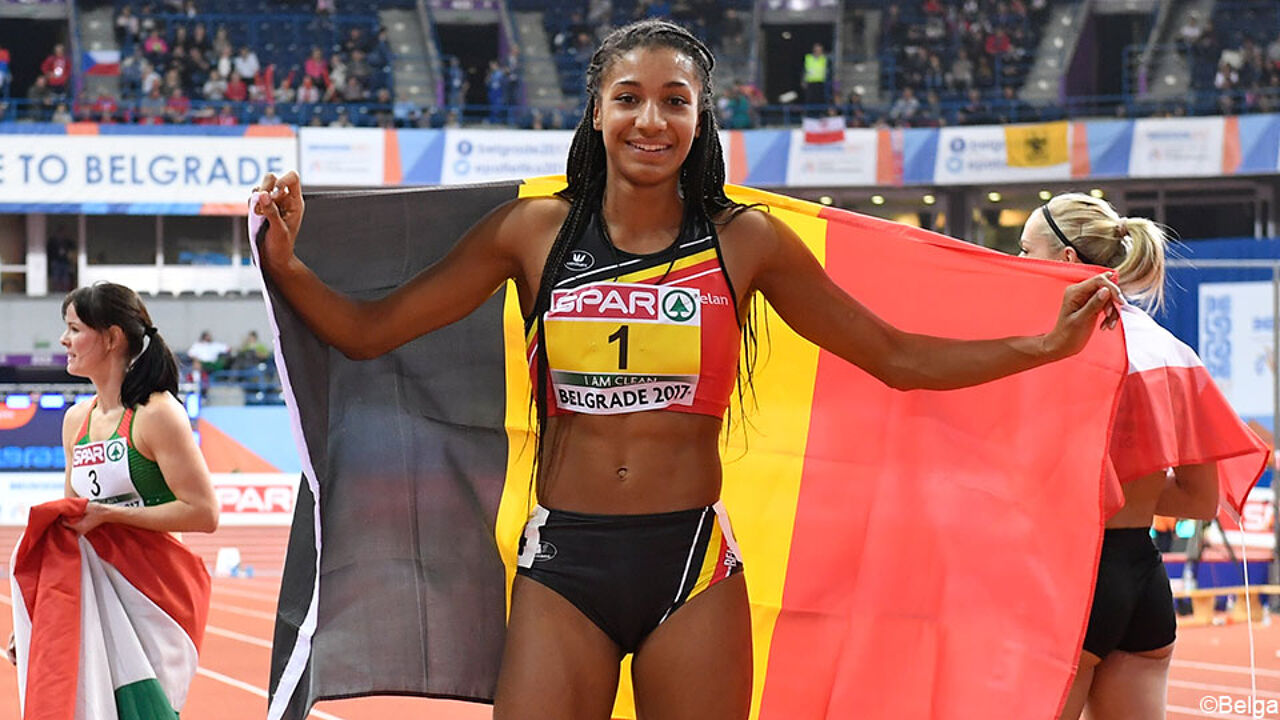 Nafi Thiam hadn't specifically prepared for the Indoors. She doubted a long time whether she would compete in Belgrade, but felt so good the past few weeks that she decided to come after all.
It turned out to be the right choice. Thiam started with a personal best (PB) at the 60 metres hurdles (8.23 seconds, shaving 0.14 seconds off her previous mark, photo below. It lifted her into first place from the start, a place she would occupy until the end.
The high jump, the second event, is one of Thiam's favourites. The 22-year-old won it by clearing 1.96 metres, the best performance ever by a female athlete at European pentathlon championships.
Next came the shot put. Thiam started with a disappointing 14.11 metres, but recollected herself and made it 15.29 at her second attempt, enough for another win. The result also put her on course for the world record.
Thiam managed 6.37 metres in the long jump, 0.14 metres below her PB. She enjoyed a comfortable bonus in the driving seat, going into the final event, the 800 metres.
The 800 metres is not exactly Thiam's specialty. Thiam opted to follow her own pace and finished in 2.24:44, enough to be crowned European champion. Thiam set a new PB with 4,870 points (breaking her previous mark with 174 points) but came just 7 points short of breaking Tia Hellebaut's Belgian record.