Charlton revives "Coalition Against Duchâtelet"
Supporters of the English football club Charlton Athletic have reiterated their protests against the Belgian club owner Roland Duchâtelet. Their demand is a simple one: they want Duchâtelet out and they want their club back. Fans staged a protest march in the streets of Sint-Truiden yesterday, before the match STVV-Eupen.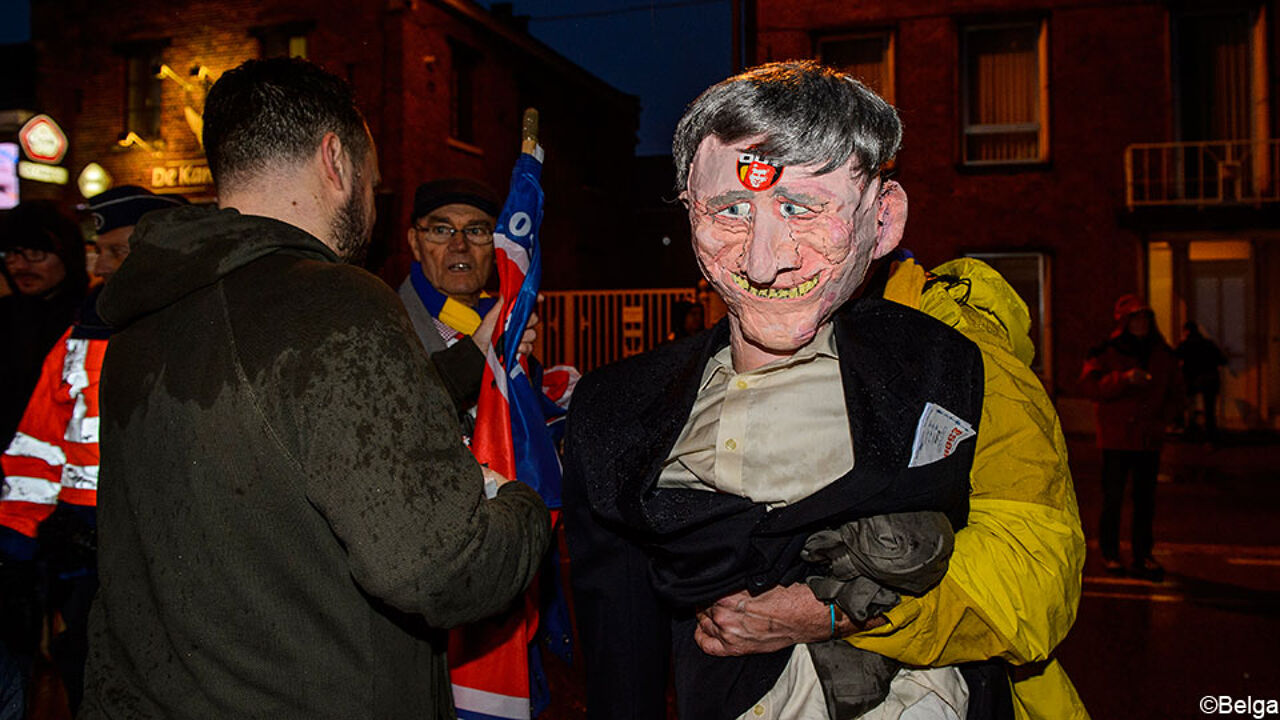 The Belgian business tycoon Duchâtelet took over Charlton in 2014, but soon was at loggerheads with the supporters of the London club. On top of that, Charlton were relegated from the First Division last season. Their dream of gaining promotion to the Premier League, is further away than ever.
But there's more. Fans are not happy with the policy choices made by Duchâtelet in general. They claim Duchâtelet is not really interested in the club, as he is absent most of the time when Charlton play their home games. He puts commercial interests right ahead of the club's ambitions, they claim.
Last November, they travelled to Sint-Truiden (one of Duchâtelet's other clubs) to hand out anti-Duchâtelet flyers. Protesters were talking about Duchâtelet's "incompetence and destruction of our club". 
Yesterday, some 300 fans travelled to the continent again to continue their protests at Duchâtelet's home base. They staged a march from the Sint-Truiden central city square to the stadium. Their chants left no room for interpretation: they want Duchâtelet out.