Giant substation on its way to Norfolk
A giant substation, made in Belgium, was being towed to Norfolk, to serve at a British offshore wind turbine park, on Sunday morning. The huge structure is in fact a giant transformer which will capture the energy generated by wind turbines, transform it into electricity and send it to the mainland. Belgium is Europe's leading manufacturer.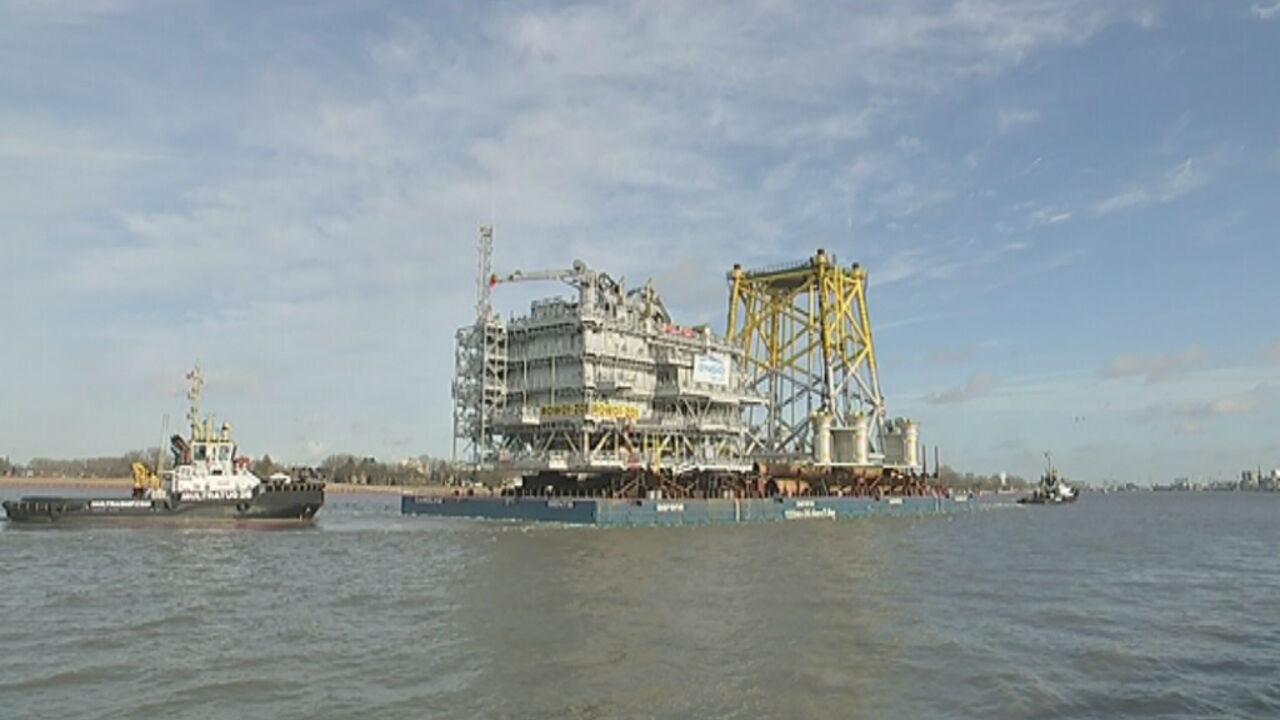 Early birds could gaze at the special transport on the River Scheldt this morning. The iron tubes will nail the iron construction into the bottom of the sea. The transformer itself will next be placed upon the iron construction.
In a later phase, the cables will be connected to this energy hub: the incoming cables from the wind turbines and the outgoing cables to connect with the high-voltage network on the mainland. The order also includes the transport, installation and maintenance.
Belgium is Europe's frontrunner in the construction of substations, exporting to offshore constructions in the Netherlands, Britain and Germany. Engie Fabricom from Hoboken (Antwerp) was proud to deliver the latest substation. Three more are being manufactured, and there are three more orders on the list. "We have the wind in the sails," says Engie Fabricom Project Manager Andres Vervoort, "as the wind energy sector is one with big potential still in Europe."