Multiple pile-up in Kennedy Tunnel Ghent-bound
Three lorries crashed into each other in the Kennedy Tunnel in Antwerp today. The accident happened in the part of the tunnel that takes motorists from Antwerp towards Ghent.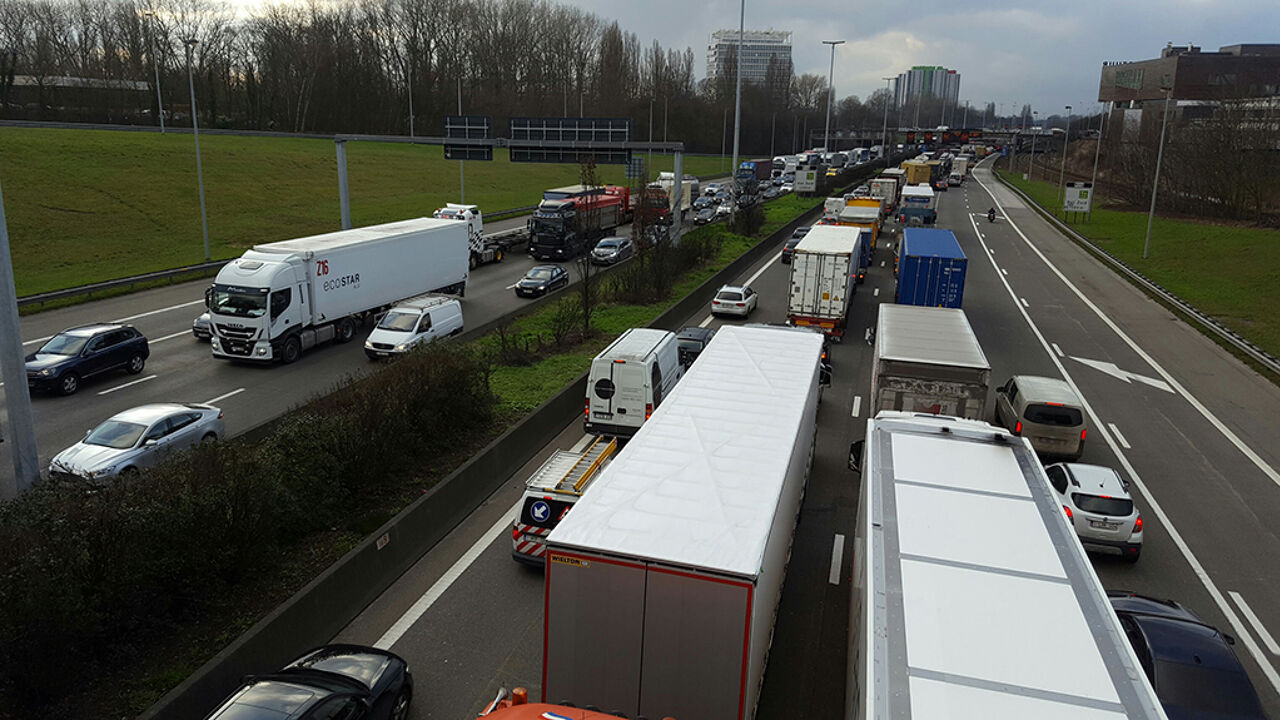 Around 5PM only one lane of the motorway was open and waiting times had risen to 90 minutes.
After the collision that also involved one car the entire tunnel in the direction of Ghent was blocked. Now traffic has resumed on one single lane. At the same time a lorry also broke down in the tunnel in the opposite direction (towards the Netherlands) also closed one lane.
The wider Antwerp area is facing an evening rush hour from hell with tailbacks to Antwerp North for drivers heading out of the city towards Ghent. Toll payments at the Liekenshoektunnel have been suspended for the duration. The Flemish traffic centre is urging motorists to avoid the entire area and delay their journeys.