Air Force intercepts second plane in less than a week
Two Belgian F-16 fighter jets have intercepted a civilian aircraft above the Netherlands. It is the second time in a week that a Belgian Air Force plane has intercepted a plane in Dutch airspace. Earlier this week the F-16s intercepted a Hungarian plane flying above the Netherlands. Nevertheless, interceptions are quite exceptional.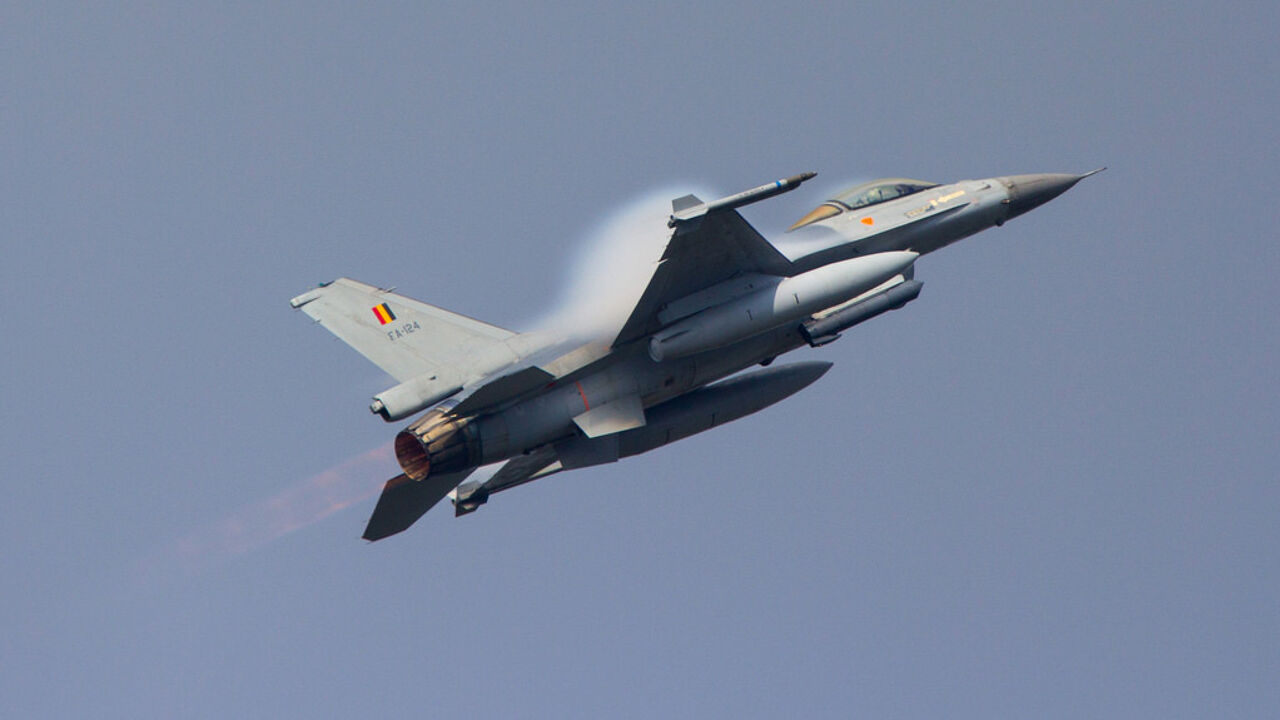 During an interception the F-16 fly next to the target plane on its right and left-hand side and start for example to wobble their wings.
The Belgian and Dutch Air Forces have joined force and have been guarding the two countries air space together since the start of the year.
The VRT's military expert Jens Franssen told flandersnews.be that the aircraft was on its way from India to the UK and had failed to respond several times to air traffic control.
Once intercepted, the Air Force pilots try and make eye contact with the pilot of the intercepted plane. An emergency frequency is used for communication between the two planes for the duration of the interception.
"Two in a week is most exceptional"
According to Jen Franssen this week's earlier incident came about as the radio aboard the Hungarian plane was broken. The pilots had answered, but their reply didn't come through.
To have two interceptions in a week is highly exceptional. There were just 6 six such interceptions during the whole of last year.
Belgian Air Force pilots are on stand-by 24/7 to carry out interceptions if needs be.