Judicial authorities want rail companies and train driver summoned
The Judicial Authorities in Halle-Vilvoorde (Flemish Brabant) wants to issue a summons to the Belgian rail company NMBS, the company responsible for Belgian rail infrastructure Infrabel and a train driver for involuntarily having caused the Buizingen rail disaster. The accident happened more than 7 years ago on 15 February 2010. Two trains collided at the height of the morning rush hour. 19 people were killed and a further 162 people were injured.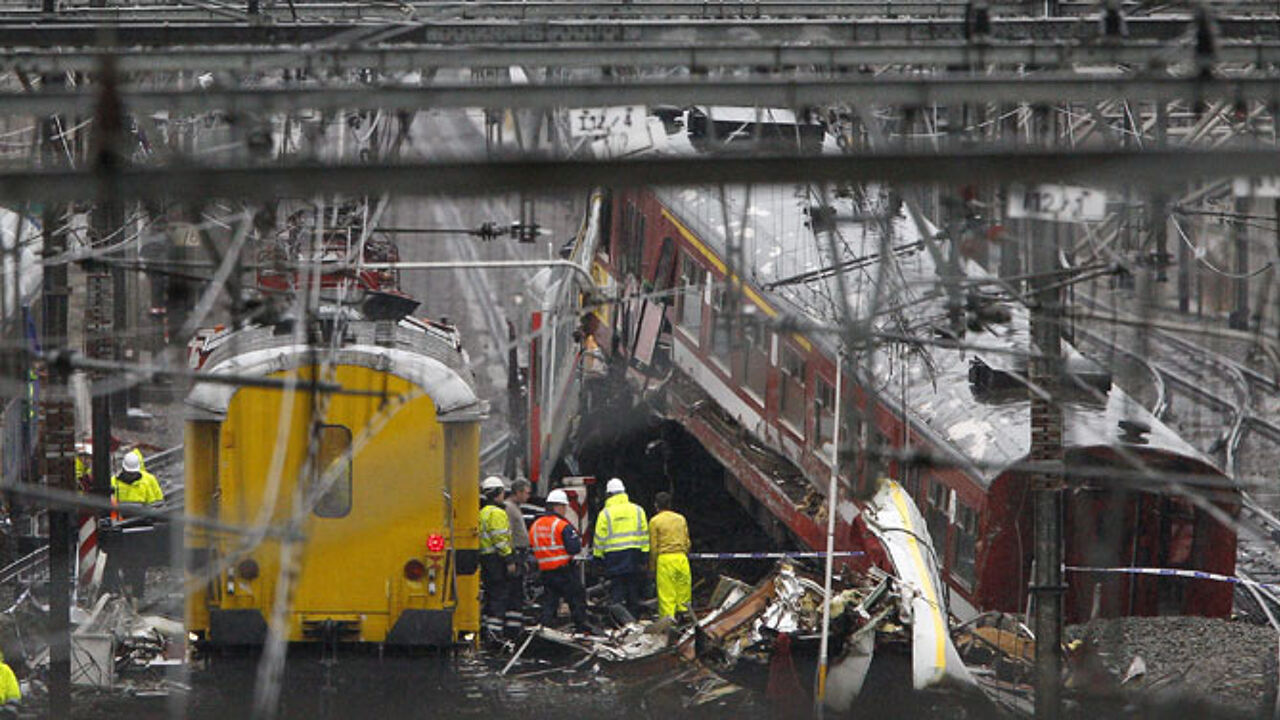 With the investigation into the disaster now finally having been completed, the Judicial Authorities want to summon the driver of the Braine-Le-Comte (Hainaut) to Leuven (Flemish Brabant) train that was involved in the crash to appear before the Police Magistrates Court in Halle on charges of negligence in his task of ensuring safety on board his train and on the rail infrastructure.
During the investigation the driver always maintained that the signal he had driven through was green. However, it has transpired that it was red. If found guilty the driver could risk a maximum sentence of up to 5 years in prison and a fine of 3,000 euro.
As well as the driver, the Judicial Authorities want the rail company NMBS and the rail infrastructure Infrabel to appear in court on charges of negligence with regard to their tasks of ensuring the safety of the rail infrastructure and the safety of passengers on board trains. They both risk fines of 600,000 euro each.
Magistrates will decide on 24 April whether the case will come to court. The accident provoked a review of rail safety. Since 1 November 2016 all trains that travel on the Belgian rail network are equipped with an automatic emergency breaking system.
The TBL+ system ensures that a train automatically breaks if it has been driven through a red signal. Trains that are not equipped with thee system are not allowed to use the Belgian rail network.