KRC Genk humiliate AA Gent in Europa League clash
Three Belgian clubs were in action in first leg of their respective Europa League ties on Thursday evening. Sporting Anderlecht return from Cyprus with a one goal advantage from the first leg of their tie against Apoel Nicosia. In the all Belgian tie, KRC Genk put five goals past AA Gent to win the first leg of the all Belgian tie 2-5.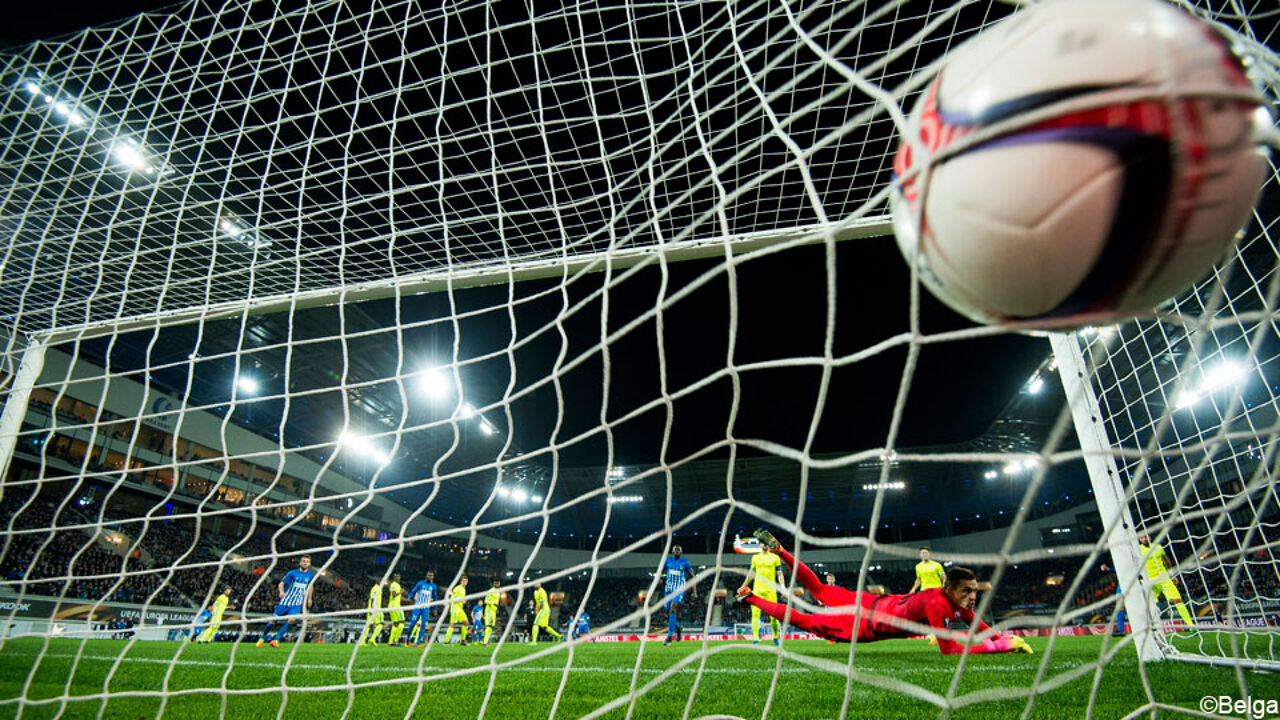 Sporting Anderlecht will enter next week's second leg of their final 16 UEFA Europa League tie against Apoel Nicosia as odds-on favourites after winning the away leg 1-0.
The win came despite an at times lacklustre performance on the part of the team currently second in the Belgian First Division.
Sporting Anderlecht's valuable away goal came on 30 minutes through Stanciu.
Apoel came close to an equaliser when Vander's shot hit the bar. At the other end, Achampong came close to making it 2-0 to Anderlecht just before time.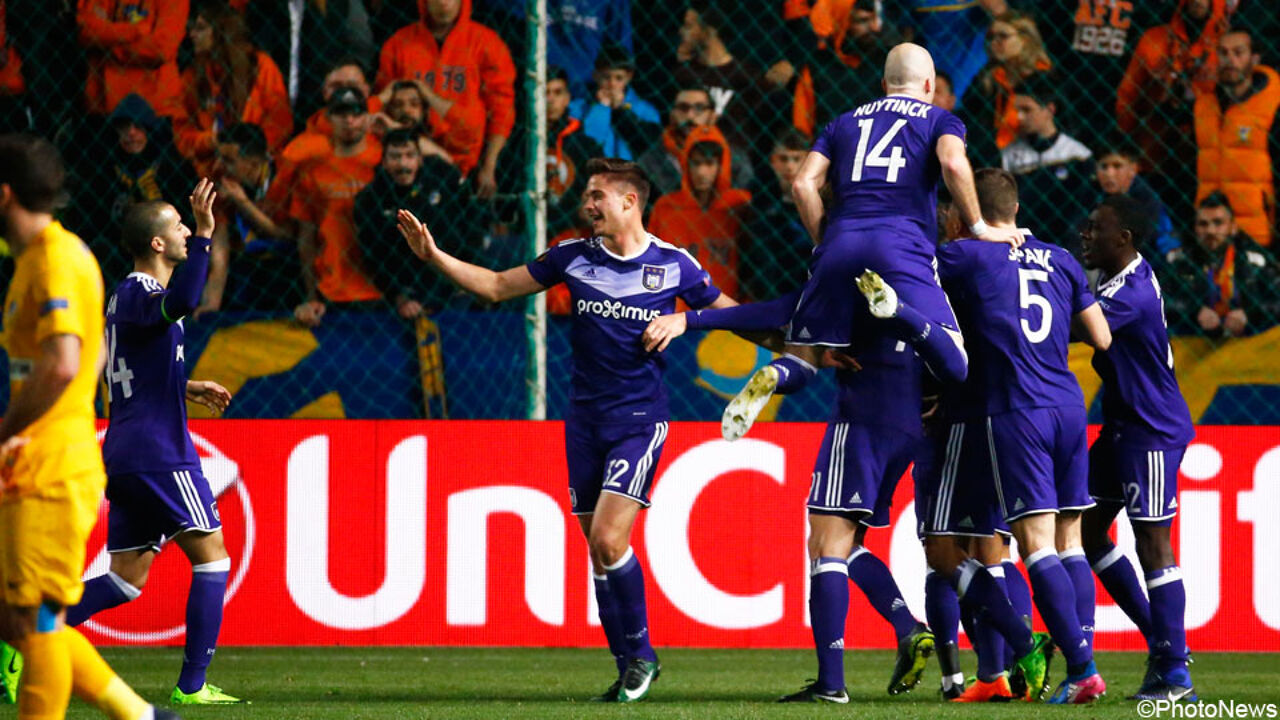 Over and out for AA Gent after first-leg humiliation?
Despite a sluggish start that saw the home side AA Gent take the initiative, KRC Genk handed what turned out to be a sound thrashing in Thursday evening's all-Flemish UEFA Europa League tie.
In a first half that was a great advertisement for football in general and Belgian football in particular.
KRC Genk open the scoring on 22 minutes through Malinovsky. However, the visitors didn't stay ahead for long.
Kalu get the better of Matt Ryan to put the Buffaloes level on 29 minutes. Goals from Coley (34 minutes), Samatta (42 minutes) and Uronen (2nd minute of injury time) made for a half time score of 4-1 in Racing Genk's favour.
Game over one would have though. To their credit AA Gent didn't give up and this was rewarded when Coulibaly pulled one back for them on 60 minutes.
When the home side was awarded a penalty 7 minutes later, hopes were raised among the home supporters that a turning point might have come.
However, Perbet's spot-kick (photo) was saved and the score remained 4-2 to KRC Genk. Samatta (bottom photo) put the final nail into AA Genk's coffin on 72 minutes to make the score 5-2. KRC Genk's Esiti was given his marching orders 5 minutes from time for his second bookable offence.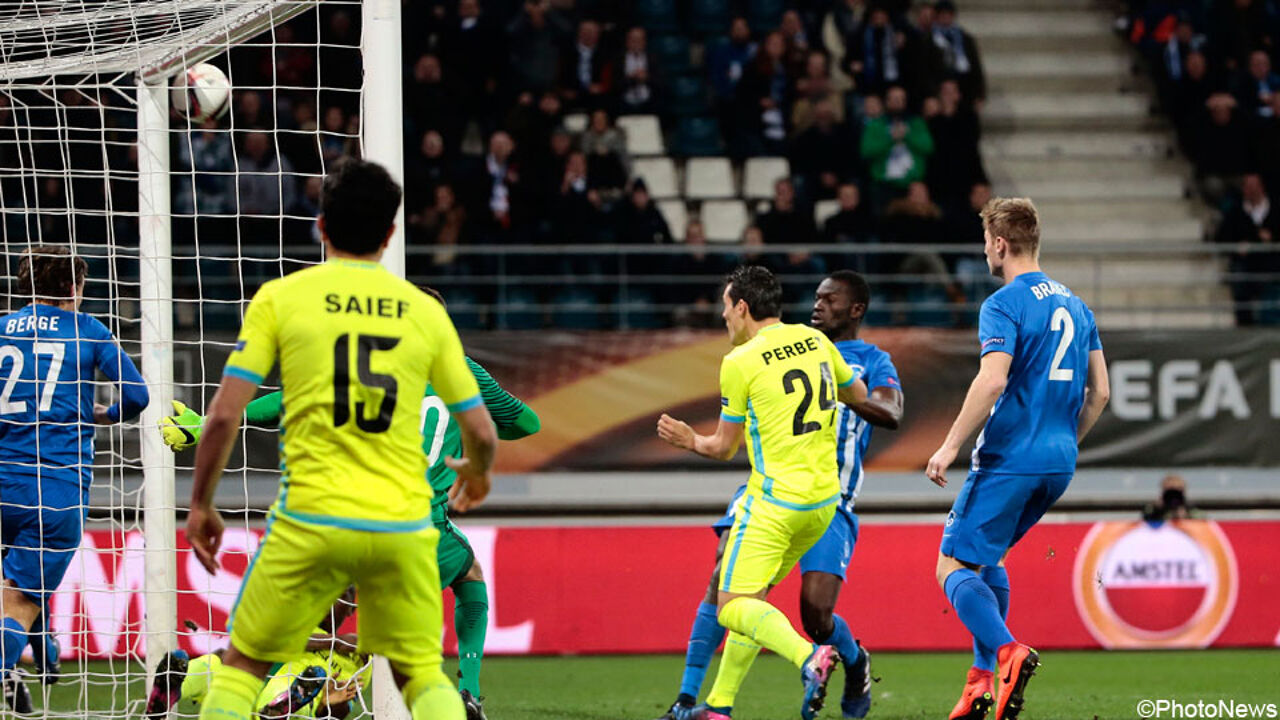 KRC Genk and AA Gent will meet again next Thursday in all but the most optimistic die-hard AA Gent fan agree is a superfluous match for qualification for the quarter finals.
Between now and then are matches that will decide with either, both or neither AA Gent and Racing Genk qualify for Play-off I or will play in Play-off II of the Belgian First Division for the rest of the season.