Antwerp back in the top flight
After an absence of 13 year's Belgiums oldest football club has won promotion back into the First Division. Royal Football Club Antwerp won the second leg of the Second Division promotion play-off against Roeselare by two goals to one. Having won the first leg last weekend 3-1 this made for an aggregate score of 5-2 to the Great Old.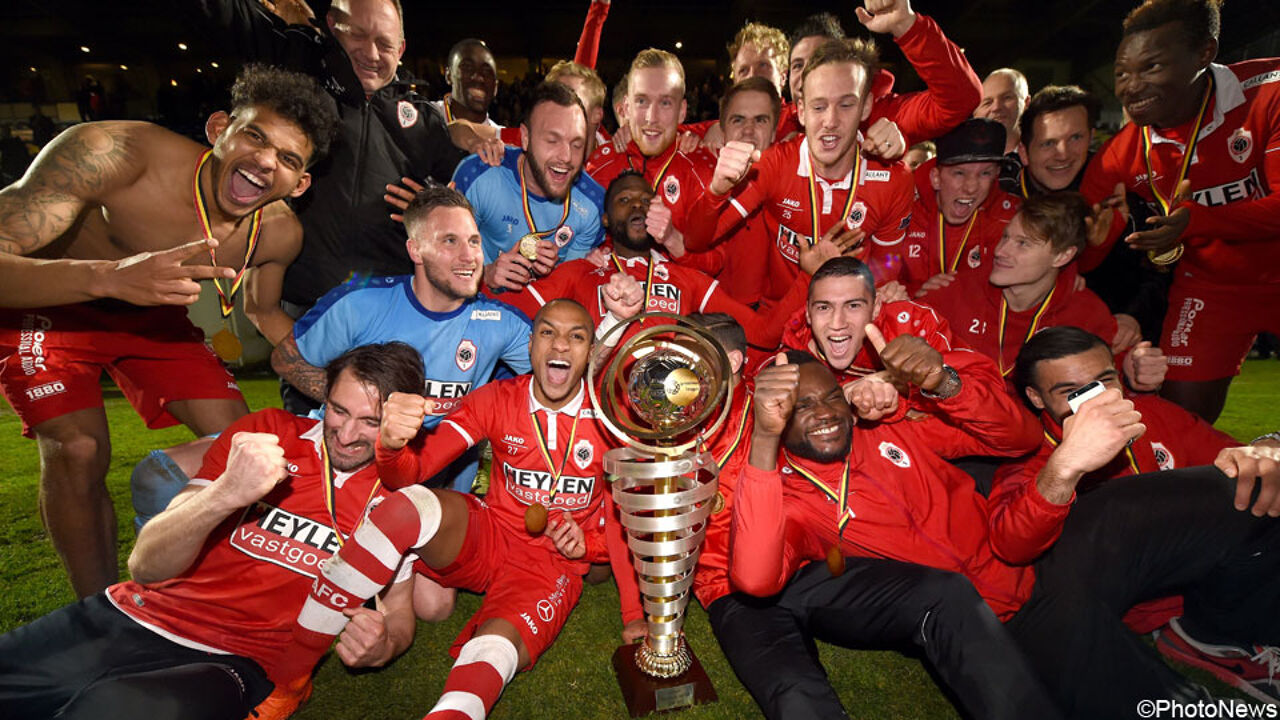 Roeselare's Schiervelde Stadium was sold old for the occasion. Around 1,000 Antwerp fans had travelled to West Flanders to support their team. A further 12,000 watched the game on giant screens that had been set up in Antwerp's Bosuil Stadium.
Having narrowly missed out on promotion last season many fans were biting their nails despite Antwerp having a two-goal advantage from the first leg.
Both Roeselare and Antwerp started off a furious pace. An early long-range shot from Antwerp's Dierckx went over the bar, while at the other end Brouwers headed straight into the Antwerp keeper Debaty's hands.
Things started to heat up midway through the first half. Roeselare fought for every inch and created the best chances. Brouwers headed wide and Kehli missed out on opening the scoring for Roeselare.
However, it was Antwerp that found the back of the net with Dierckx opening the scoring for the Great Old on 30 minutes.
However, Roeselare was never going to go down without a fight. Schmisser's header gave the West Flemings fresh hope and the half ended 1-1.
A confident Antwerp team took the field in the second half. There were chances for Dierckx and Haroun.
Roeselare were badly in need of a pick-me-up, but Antwerp wasn't going to give it to them.
In fact it was the visitors that created the little danger there was in the second half. The Antwerp substitute Limbombe (photo) was only just on the field when he scored a goal that he and thousands of Antwerp supporters will remember for many years to come.
After 13 years in the wilderness of the Second Division, Royal Football Club Antwerp joins the crème de la crème of Belgium's football clubs in the Jupilier Pro League (1st Division).