King Filip is 'Gingerbread' king for the day
King Filip today visited the Vondelmolen gingerbread factory in Lebbeke. The company has been producing gingerbread for five generations spanning 150 years.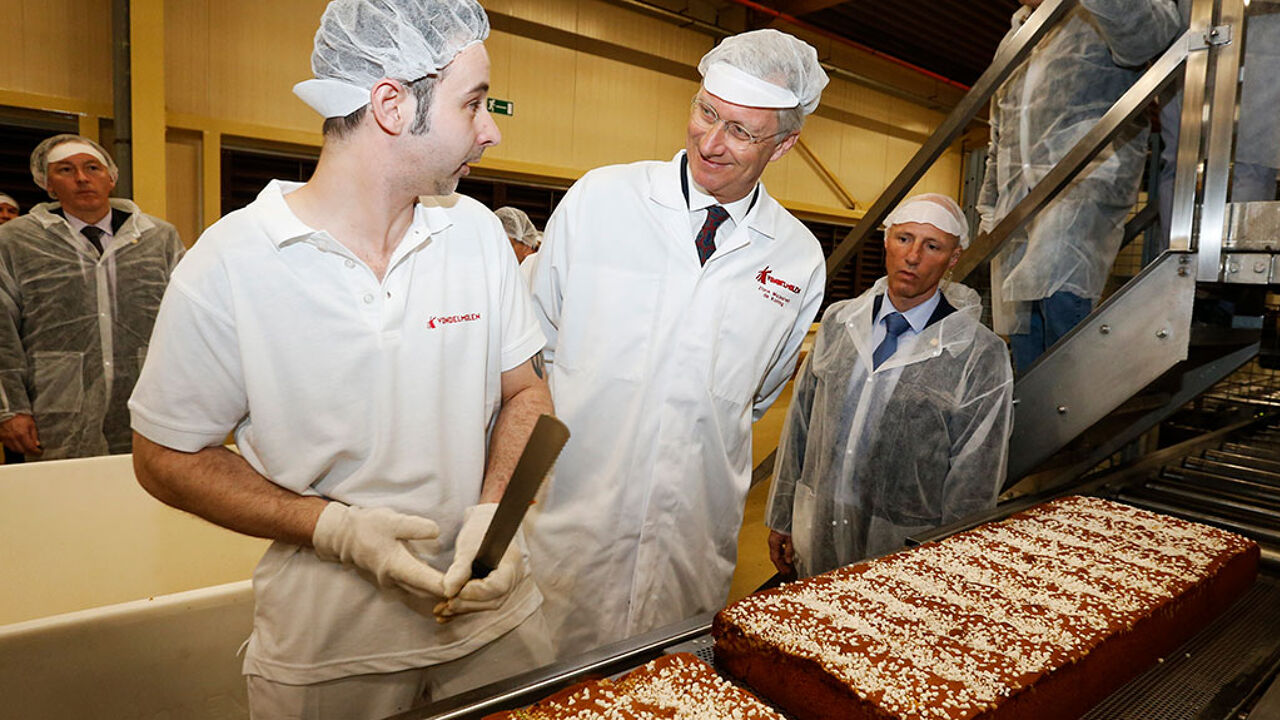 King Filip showed himself to be a fan tucking into the delicacy with great gusto. The monarch recently also treated the Japanese emperor to Flemish gingerbread when he was on a state visit to Japan. The EU recently also recognised Flemish gingerbread as a regionally protected product.
Vondelmolen is one of Europe's biggest producers. It manufactures 300 types of gingerbread based on some 40 'mother doughs'. Gingerbread may be flavoured with nuts, cranberries and spices.
Vondelmolen exports to France, but also to countries known for their sweet tooth: Algeria, Tunisia and Turkey. Vondelmolen manager Jo Dekeyzer notes that many Japanese people simply love gingerbread.