"Landmark deal" on Oosterweel link
The Flemish government has clinched a "historic accord" with action groups about the controversial Oosterweel link in Antwerp, a major infrastructure project that should ease congestion problems around the port city. The works should start this autumn. The plans have been on the table for 21 years.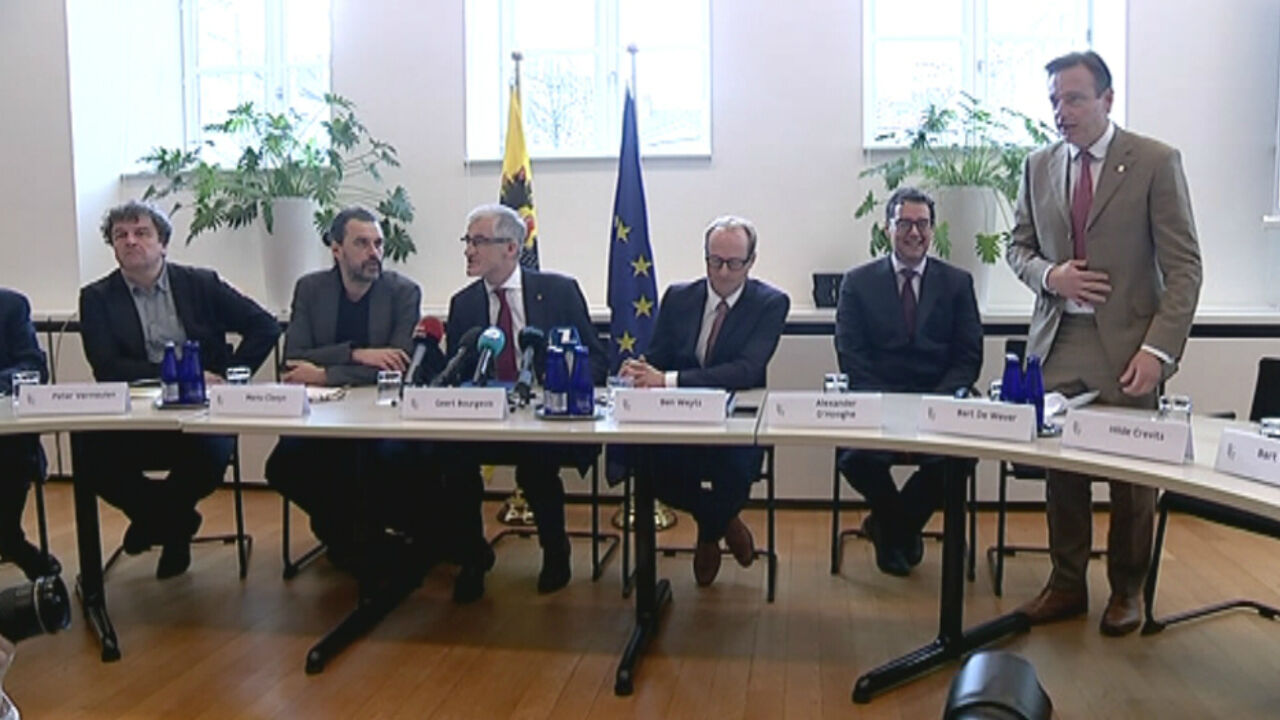 The deal was announced at a press conference which included the presence of the Flemish PM Geert Bourgeois and Antwerp Mayor Bart De Wever.
The accord was announced at the headquarters of the Flemish government. Flemish PM Geert Bourgeois (behind the microphones) and Antwerp Mayor Bart De Wever (right) were visibly relieved.
All parties are accepting the so-called "Radicaal Haventracé" (the radical port link). Action groups such as Ademloos, stRaten-generaal and Ringland will abandon their attempts to stop the project. They had collected enough signatures to have a referendum held on the matter, but will not continue this effort. They also withdraw their procedure with the Council of State.
Latest adaptations were a good compromise
The Oosterweel link is deemed necessary to solve congestion problems (the Antwerp and Brussels Orbital Roads are congestion black spots in Belgium) but various action groups opposed it, citing health concerns due to noise and air pollution and fearing extra traffic. There was also the high cost of the project to consider.
The plans were adapted various times, with the latest adaptation by Alexander D'Hooghe now being accepted as a good compromise. It will a smaller version of the Oosterweel link itself in the north-west of the city. Through traffic will be separated from local traffic and part of the Orbital Road will be covered to meet pollution concerns. 
The Oosterweel works will cost an estimated 3.5 billion euros, the covering of part of the Ring Road some 1.25 billion.