Flemish Mobility Minister working on legal frame for Uber
The Flemish Mobility Minister Ben Weyts is working out a new legal frame for taxi services, which will serve both the classic taxi services and Uber drivers. The federal minister for Digital Affairs Alexander De Croo and Philippe De Backer, the State Secretary for the Battle Against Fraud, are giving Weyts thumbs up.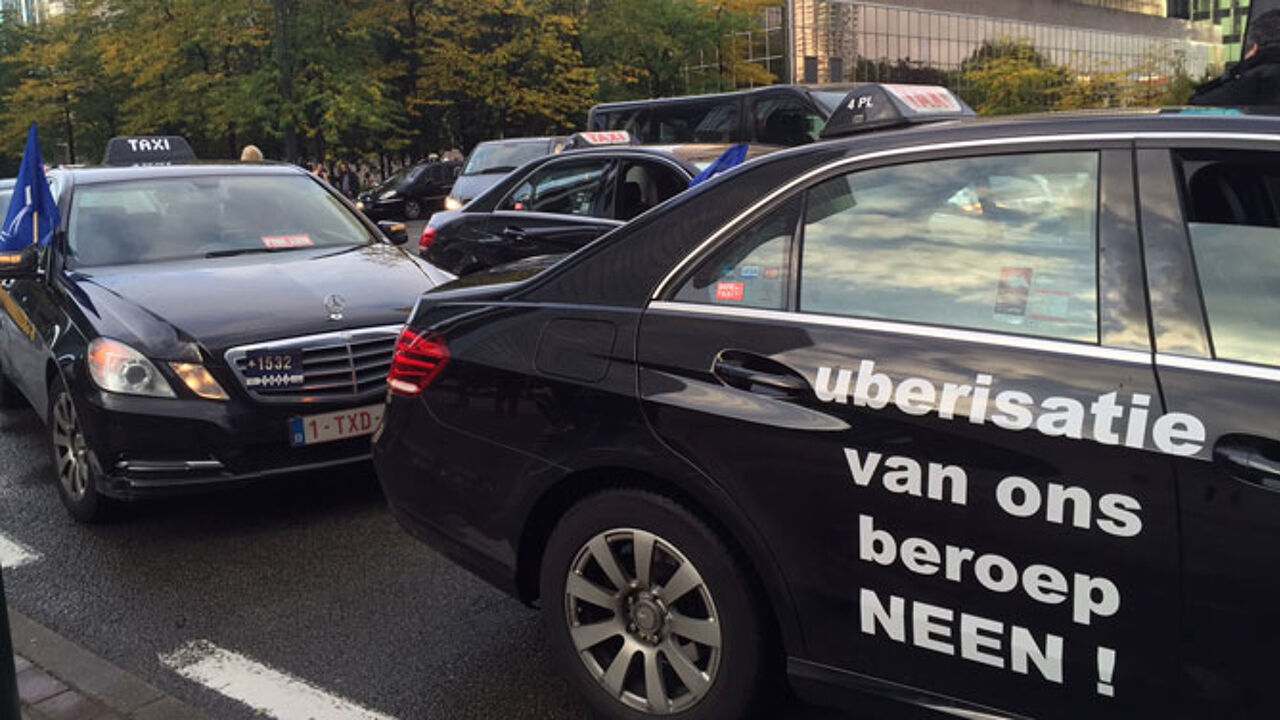 "Classic" taxi drivers staged various protests against Uber.
Professional taxi drivers and drivers working the classic way were angry when Uber entered the scene, citing false competition. They argued that they had to comply with a whole set of rules (e.g. in connection with the insurance), while this was not the case for private drivers.
Meanwhile, the app was becoming more popular as Uber was cheaper for customers. This sparked various protests among professional drivers, who took to the streets of Brussels on various occasions.
Weyt's efforts come after the federal authorities came up with a set of measures to tackle the problem.
De Croo is happy that monopolies are being broken. "This means lower prices for customers, more innovation and a better service." De Backer is happy that Uber drivers will comply with social legislation rules in future. Both liberal excellencies added that digital revolution is shaking various sectors of our economy, including the taxi sector.