Anna Oppermann at S.M.A.K. in Ghent
Ghent's museum of contemporary art, the S.M.A.K., is currently hosting an exhibition of the work of the German artist Anna Oppermann. "Neverending Paradox. Philosophical Ensembles of the late 1980's" presents three installations by the celebrated Documenta artist.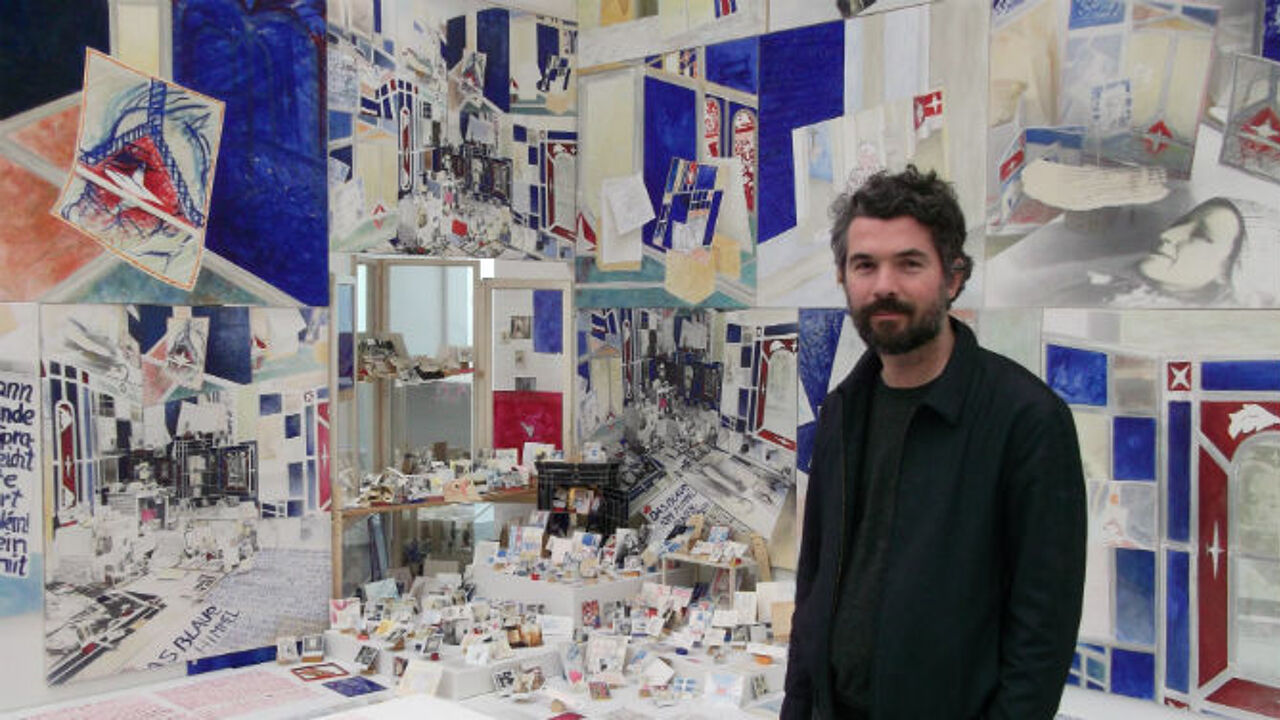 Though she died relatively young, in 1993 at the age of 53, Anna Oppermann's reputation has grown in recent years and her works are being snapped up by some of the most prestigious art centres. Oppermann is a pioneering artist, who brought together ideas from process art, conceptual art and arte povera as well as performance art of the Sixties and Seventies.
In the current show S.M.A.K. presents three very different kaleidoscopic installations or "ensembles" in which an original idea is repeatedly mirrored and developed. It is the first time that these three late ensembles by Oppermann can be seen together.
S.M.A.K. senior curator Martin Germann (photo top): "The works are very relevant to today's world that is so full of conflict and where it is so hard to adopt one single position."
"Oppermann was exploring some basic questions about art, e.g. when do you stop the creative process, when is a work of art complete? Oppermann's answer was clear: 'Never'. Still she had to stop sometime and we are happy to present three of her works in Ghent."
The exhibition presents three works from the late Eighties: 'Masse und Macht' (1988-1992) (below), 'Paradoxical Intentions' (1988-1992) and 'Myth and Enlightenment' (1985-1992).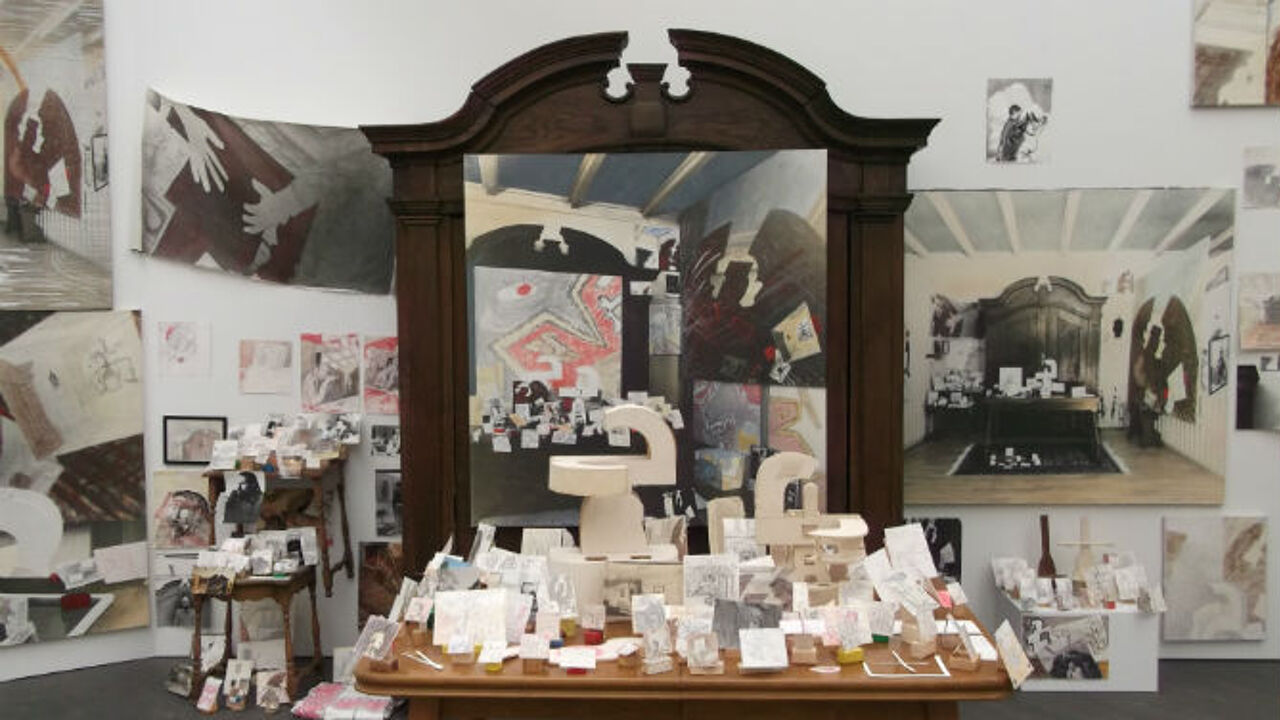 Martin Germann: "'Masse und Macht', a dark work, starts out from one cupboard that is mirrored again and again in the work, in paintings and photographs. The artist also incorporated the features of several of her artist friends in this ensemble."
"Oppermann used the method of the ensemble: fusing several languages of art she starts with an object, makes a painting of it and then takes a photo of the painting that she photographs. Her works of art are enormous kaleidoscopes. New ideas are added and there is a constant dialogue."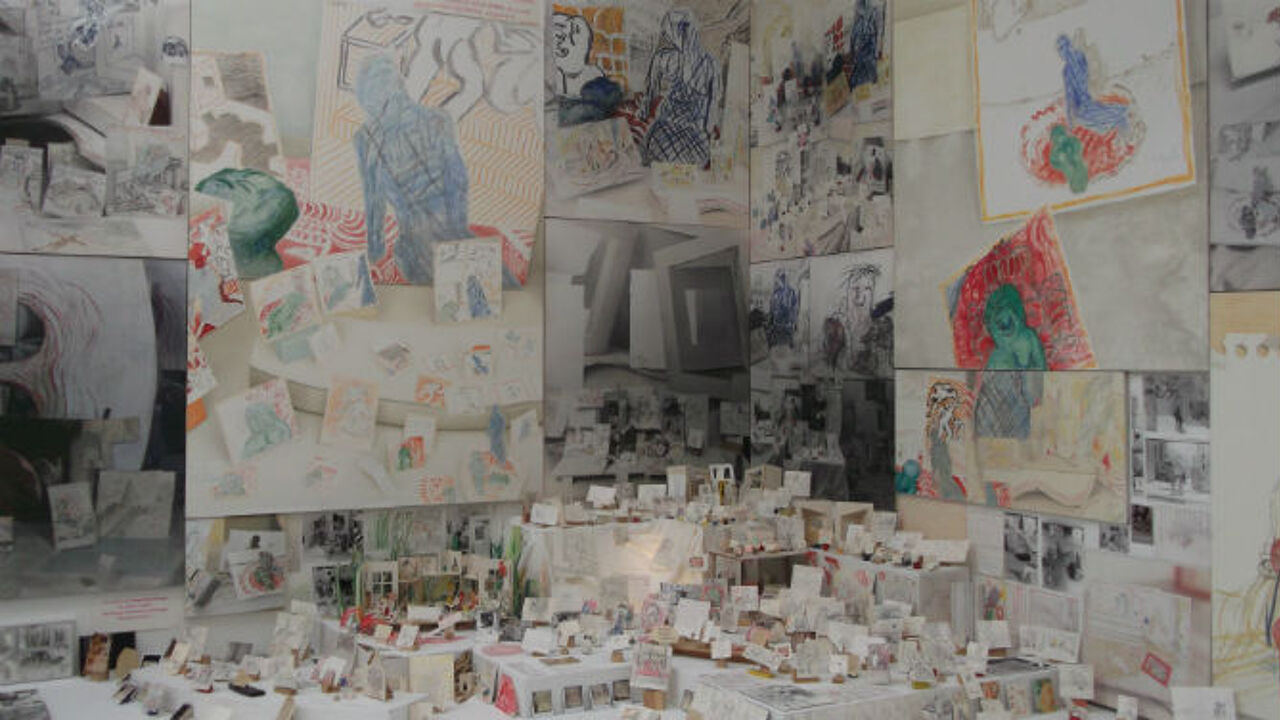 Anna Oppermann's exhibition "Neverending Paradox. Philosophical Ensembles of the late 1980's" at S.M.A.K. in Ghent until 4 June. The exhibition was curated by Ute Vorkoeper and organised in collaboration with the Anna Oppermann Estate and Galerie Barbara Thumm.