No new taxes, no new demands on the public
"No extra taxes and no extra efforts by the population". That was the upbeat message from the prime minister as he reported back to the people of Belgium following the government's spending review. "This was not the most difficult spending review in history" Charles Michel told reporters after the four-party coalition took decisions to keep the 2017 budget on track.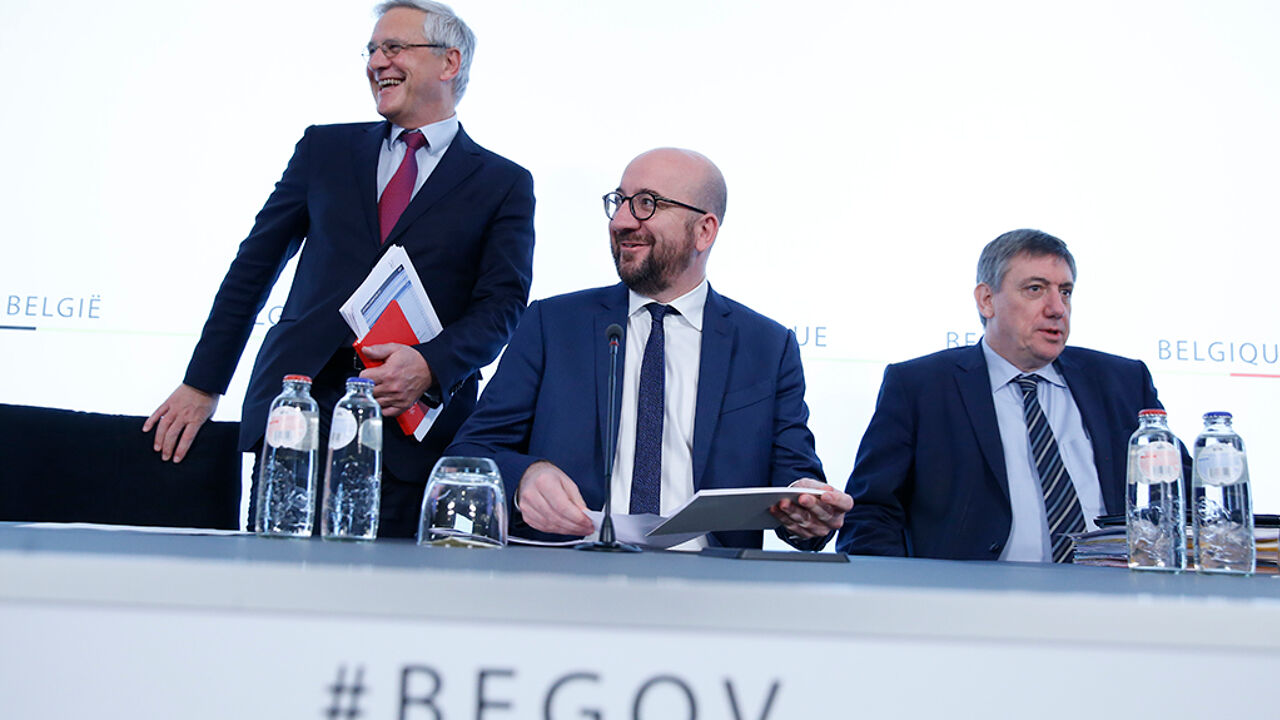 The 2017 budget remains on course for the 1.7% deficit agreed earlier. As a result Belgium will meet its obligations to the EU. The monitoring committee that keeps tabs on public finances insisted that the government make a modest effort to find an extra 313 million euros.
Flanked by the country's deputy premiers Mr Michel noted that out of financial prudence his administration was maintaining a financial buffer. There was leeway for extra measures in the fields of justice, the police, social profit, the civil service and renewable energy.
Mr Michel explained the ease of last night's operation: "We are clearly seeing the fruits of the structural decisions and reforms that we have already taken. The prime minister also pointed to a recent report from the International Monetary Fund that voiced appreciation for the choices that his administration had made during the past two years.
Mr Michel believes that government action has created "greater comfort and serenity", though there was no room for euphoria.
"Our administration is one that is pushing through reforms. Our aims remain ambitions. Our mantra remains 'jobs, jobs, jobs'. We are continuing with reforms to benefit our economy and employment."
The 2017 budget will be revisited during the summer when preparations will also start for the 2018 budget.