Sint-Gillis: no evidence of criminal intent
The fire expert who examined the property in the Brussels borough of Sint-Gillis that was the scene of Saturday's massive explosion believes that the most likely cause of the incident was a gas leak. One person is dead and seven people were injured as a result of the blast at a house in the Waterloosesteenweg.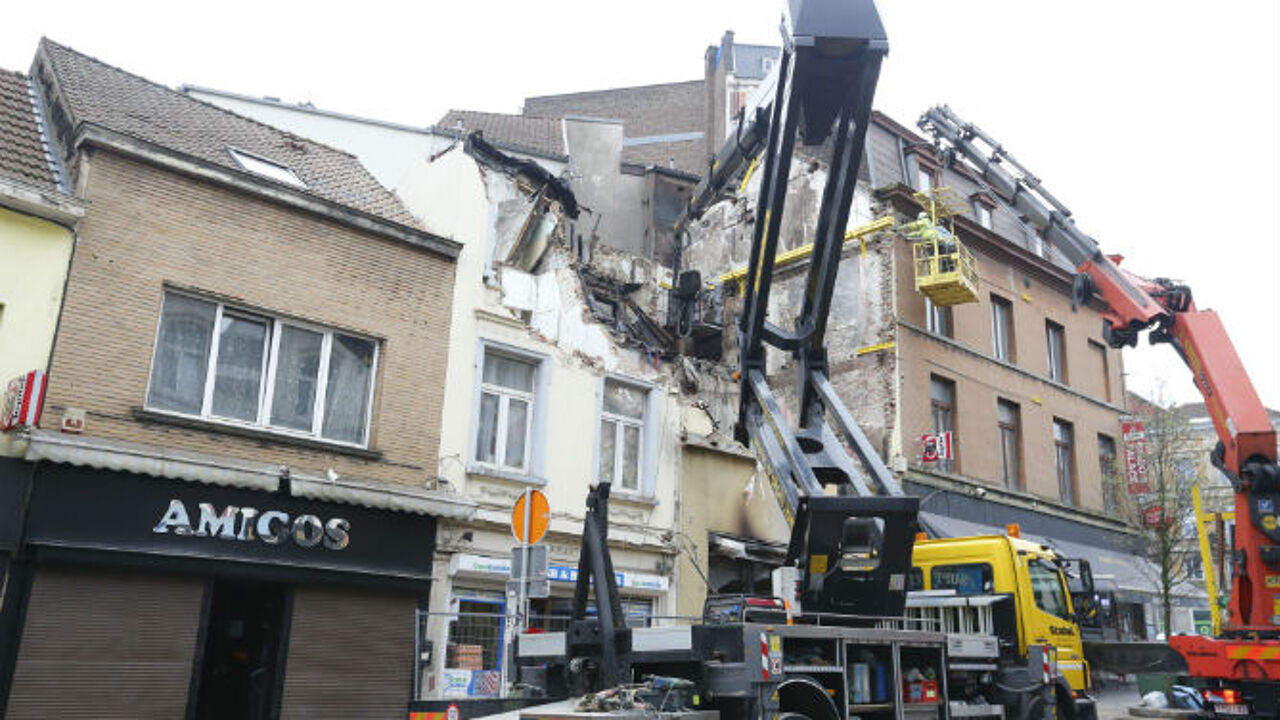 Two buildings collapsed and others in the vicinity were damaged. One of those injured is in a bad way.
First indications show that there was no criminal intent. The fire expert sent to examine the property at the request of the local prosecutor thinks a gas leak was the most likely cause.
Ine Van Wymersch, spokeswoman for the prosecutor's office: "We haven't yet been able to identify the exact spot where the leak is located given the state the houses are now in. In coming days we will examine whether or not the gas installations were approved and were in a fit condition.
A formal identification of the fatality is only expected on Monday. It's believed the man who died was living at the property.