Organise your special event in the IJzer Tower
Are you looking for a novel location for a private party or a baby shower? Look no further. The IJzer Tower, symbol of Flemish emancipation and peace, is now available for private gatherings. Associations as well as members of the public can hire the panorama hall at an altitude of 72 metres above ground level for a mere 500 euros.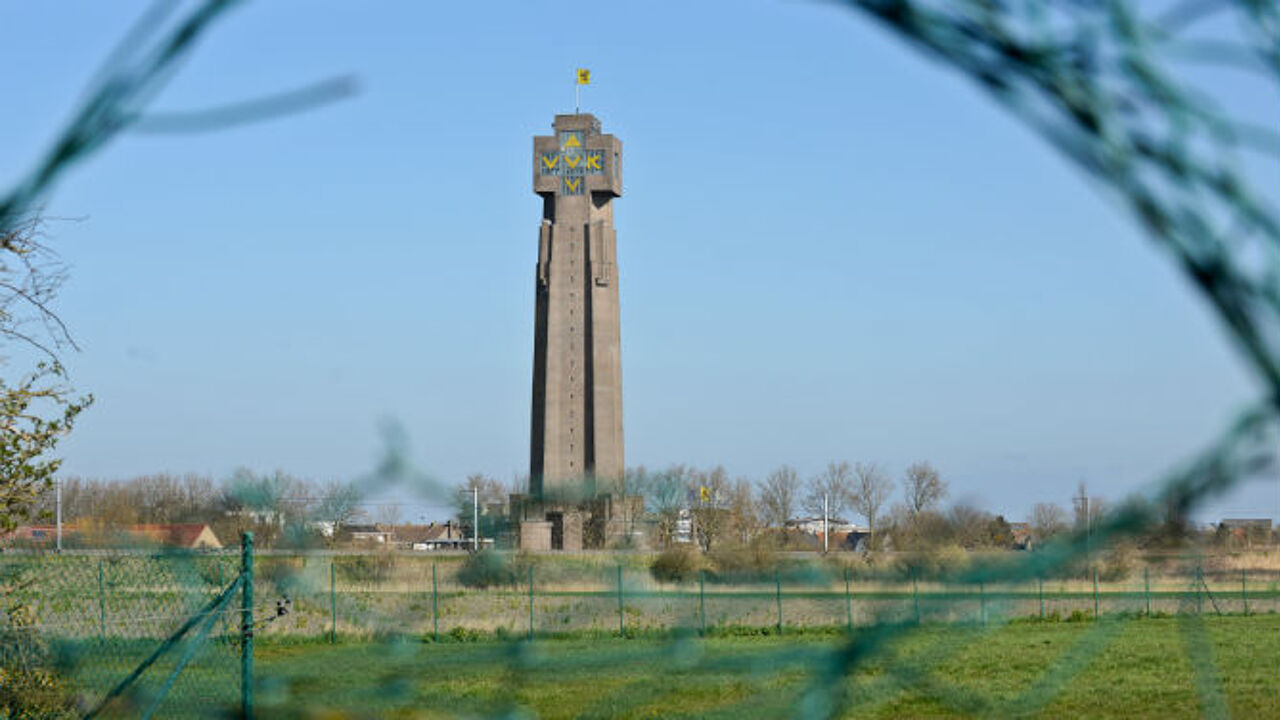 Some may find the practice somewhat of a desecration of a hallowed peace symbol, but the Museum on the IJzer insists that it needs the extra cash to stay solvent. In recent years the number of visitors to the Diksmuide tower that stands amid the battlefields of the Great War has been tumbling. The museum management hopes that the panorama hall's unique perspective on the battlefields will encourage custom.
Director Dirk Demeurie: "It's not a place to party! Some things will be allowed, others won't. We've tested a number of formats: baby showers or business presentations."
The museum too has several special events planned: a culinary nocturne and a themed event on aviation during the Great War.