PM labels Turkish accusations: "Incendiary and hurtful accusations"
The Belgian premier Charles Michel has labelled newspaper articles in the Turkish press in which Belgium's equal opportunities minister Zuhal Demir is accused of abetting terrorists as "incendiary" and "hurtful". In a reference to the Turkish referendum on a presidential regime Mr Michel added: "We won't allow ourselves to be intimidated by the Turkish president's campaign strategy."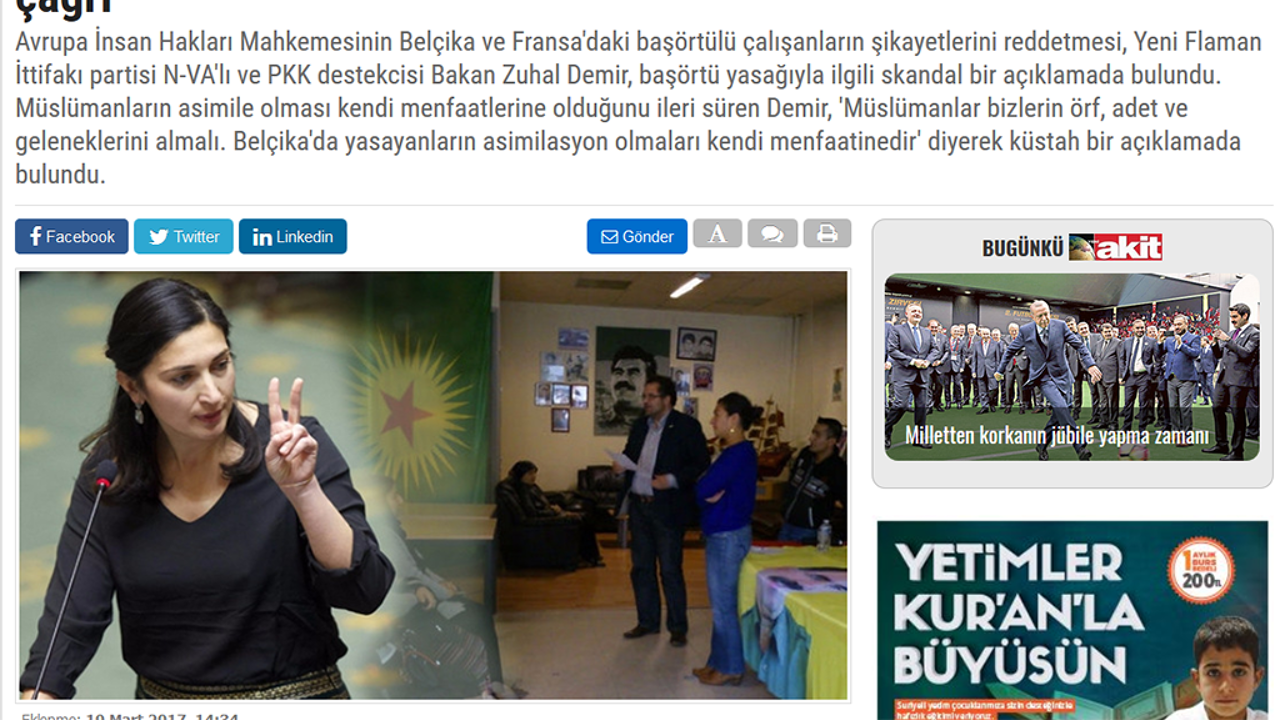 "As prime minister I cannot tolerate a member of the Belgian government being accused of actively supporting terrorists. These false accusations are incendiary and hurtful."
Erdogan's strategy is aimed at provoking us in order to fan the flames of nationalism in Turkey and to represent the country as a victim."
Mr Michel also defended allies Germany and the Netherlands in the face of Turkish attacks: "The Turkish regime has clearly opted for a polarisation against Europe. References to Nazism and Srebrenica are intolerable. I've been denouncing the situation in Turkey for months. Human rights, freedom of expression and the rule of law do not meet European standards, especially since the failed coup in 2016. As Europeans we will continue to defend our interests."