Absurdist figures thrill at S.M.A.K.
In "To Be Determined. According to the Situation" the S.M.A.K. contemporary art museum in Ghent is showcasing the work of West Fleming Dirk Zoete in his very first solo show. Primitive figures allow him to conjure up a world of absurdist characters that continue the very Belgian tradition of love for the grotesque.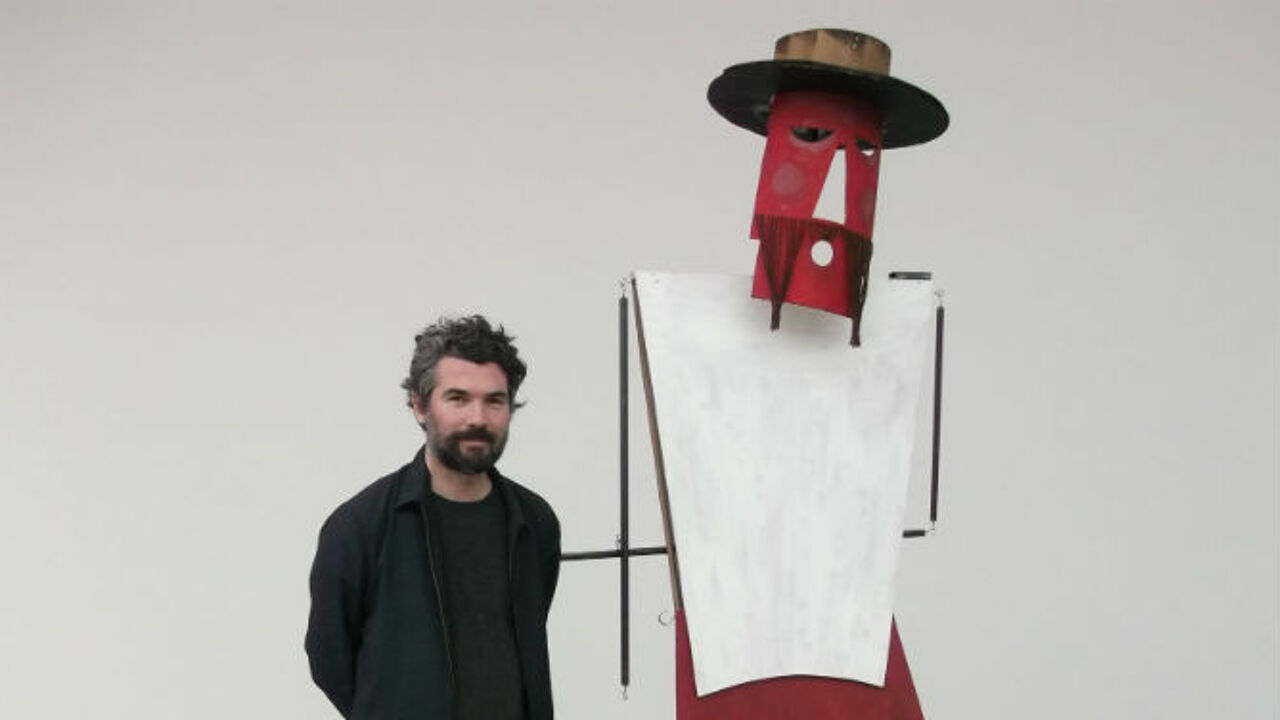 With Zoete everything starts from the drawing. Pencil drawings feature prominently in the exhibition, but in his art they are only a starting point for models, sculptures, architectural constructions, photos and films.
The exhibition in Ghent is a halfway house between an artist's studio and a museum exhibition.
S.M.A.K. senior curator Martin Germann (photo top): "Zoete is building on a very Belgian tradition, the tradition of James Ensor and others, with a love for the grotesque. There is an international dimension too: he fuses several traditions including Russian constructivism from the beginning of the 20th century and other forms of modernism to come up with his own very idiosyncratic language."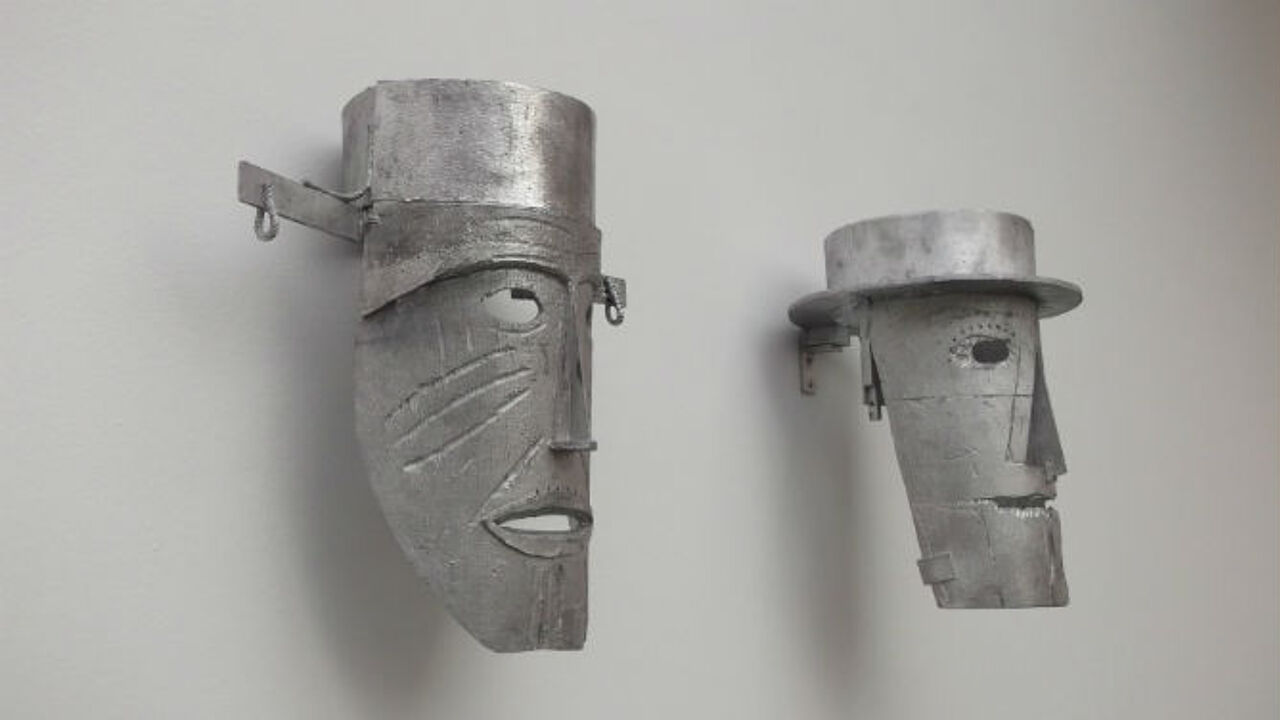 In the main hall an audience of masques surveys a stage of archetypal characters: the figures are flat rather than well-formed, archetypical and with a very schematic construction. They hark back to the costumes of the Bauhaus and the portraits of farmers by Kasimir Malevich.
Martin Germann: "Zoete is exploring the creative process. He regularly visits the exhibition and makes changes to the way his art is exhibited ensuring that the machinery of creation keeps on moving. His art also displays great humour: just think of the shoes or clogs that have been made from loaves of bread."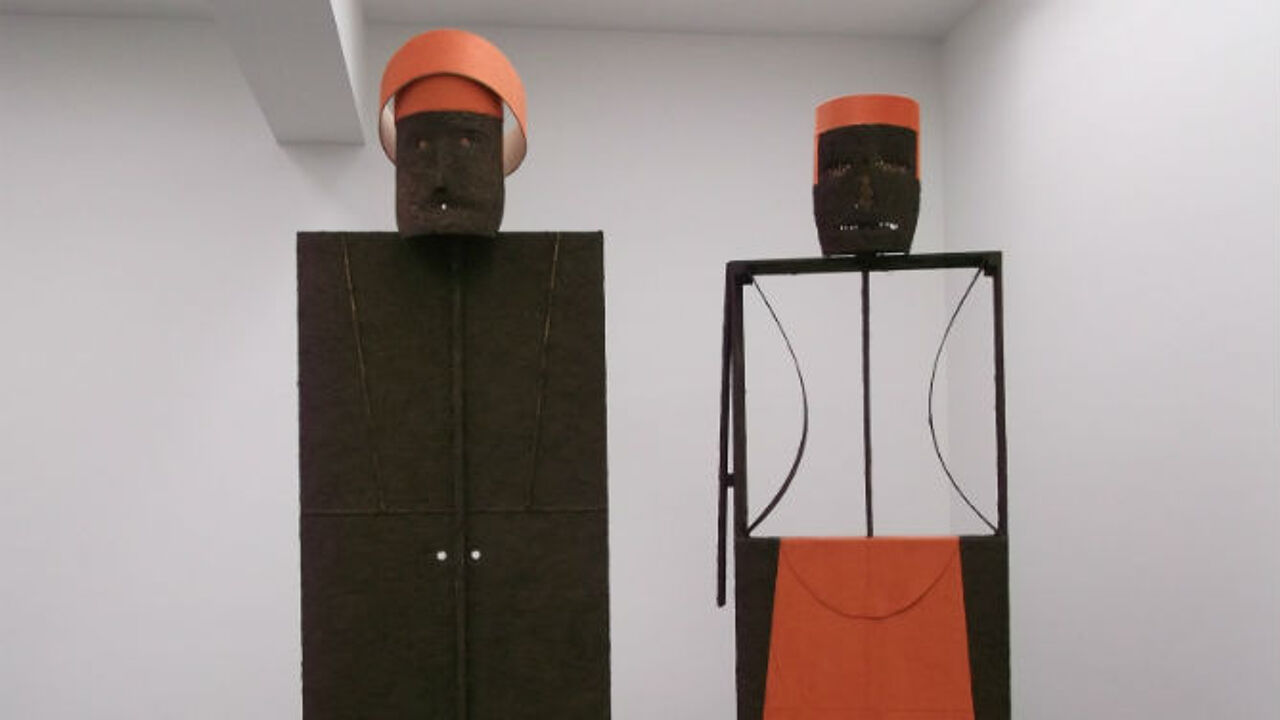 The exhibition will appeal to all ages and contains a score of dramatic figures that will make a definite impression on the young mind. Don't miss the simple giant figures made from cupboards that have a truly African flavour.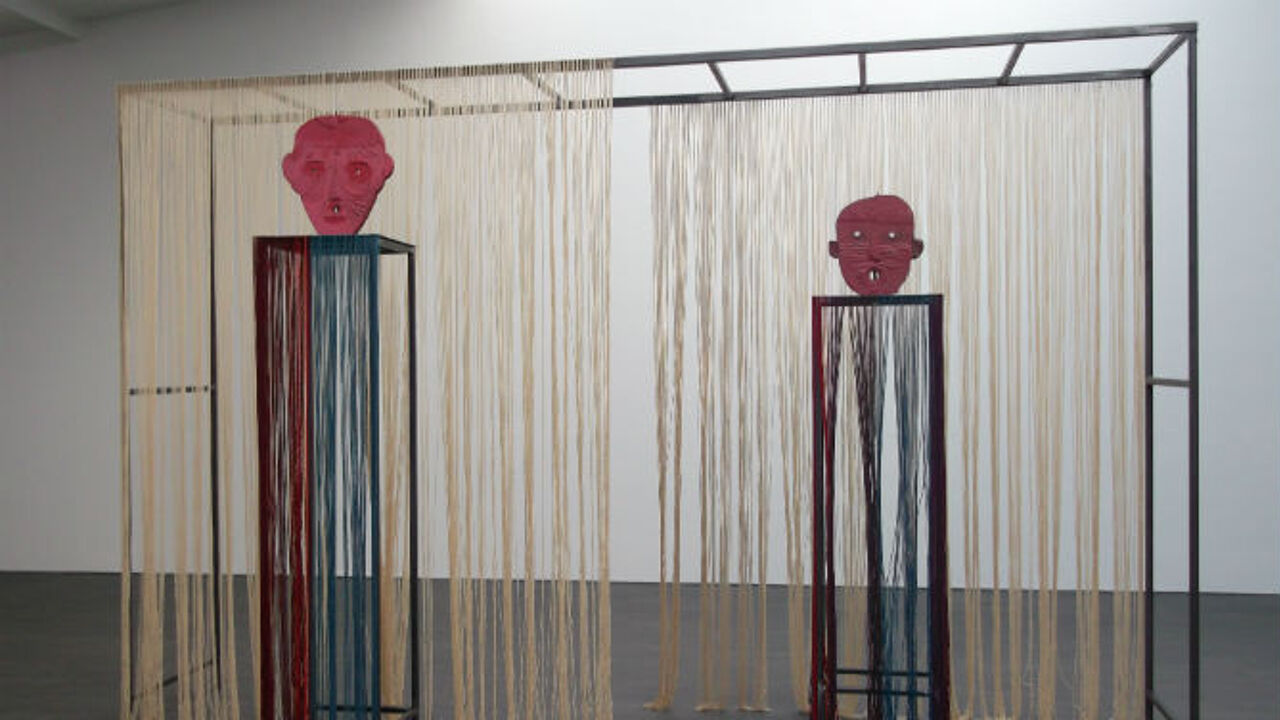 Visitor Yoeri Daniels, who is studying the presentation of art told flandersnews how much he enjoyed his visit: "It's great how Zoete plays with scale, from small to big, but also how the display in the main hall invites you in, allows you to walk between the figures, even though they are static. It's an invite to interaction with art!"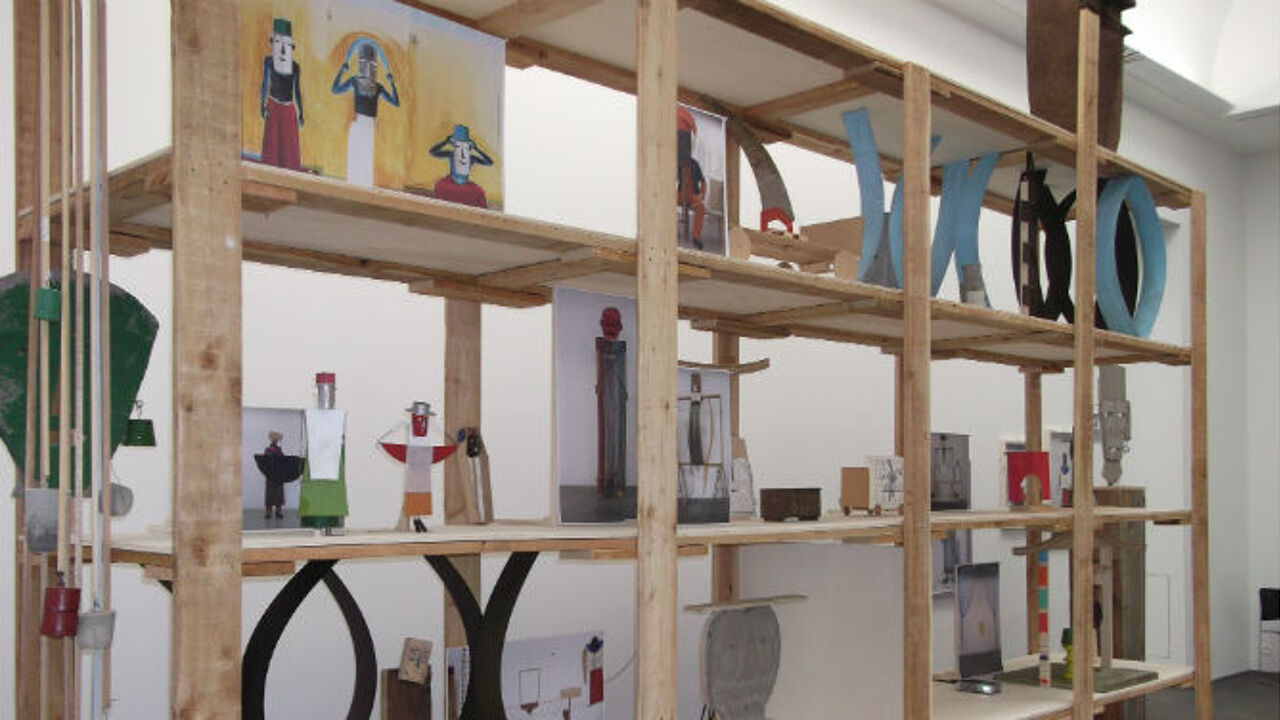 Dirk Zoete's exhibition "To Be Determined. According to the Situation", curated by Ann Hoste runs at S.M.A.K. in Ghent until 4 June 2017.