Explosion in Sint-Agatha-Berchem leaves one person severely injured
Just a week after an explosion rocked the Brussels borough of Sint-Gillis, another explosion destroyed a house in Sint-Agatha-Berchem. The explosion was probably caused by a gas leak, just like in Sint-Gillis. An intense blaze followed, which fire fighters now have under control. One person sustained severe burns and was transported to the military hospital of Neder-over-Heembeek.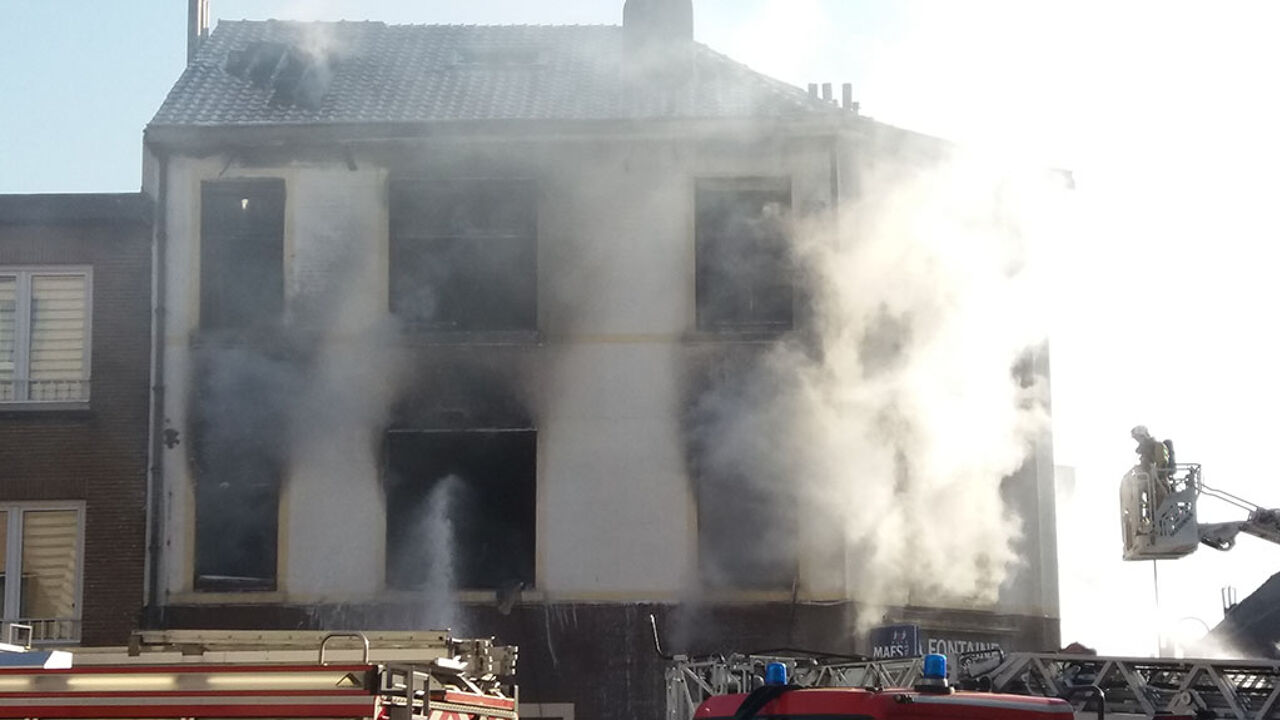 The western Brussels borough of Sint-Agatha-Berchem was woken up brutally this morning around 7.30 when a heavy explosion took place in a three-storey house in the Groot-Bijgaardenstraat. An intense blaze followed. The damage is huge.
The house is still standing, but the residents of the two adjacent homes were also evacuated as it may collapse. They are given shelter by the local municipality.
The exact cause of the explosion has not yet been determined, but it is probably a gas explosion. Fire fighters were first talking about one dead person, but adjusted this later on as the victim is still fighting for his life. Another victim sustained light injuries.