Stoffel Vandoorne steers unstable car to the finish in Melbourne
In Formula 1, Belgium's Stoffel Vandoorne (McLaren-Honda) claimed 13th place in the Australian Grand Prix, the opener of the season, as Sebastian Vettel took it ahead of Lewis Hamilton. Still, Vandoorne, hampered by technical problems, finished ahead of his team mate and former World Champion Fernando Alonso. While Vandoorne finished 2 laps behind Vettel, Alonso had to throw in the towel at the end.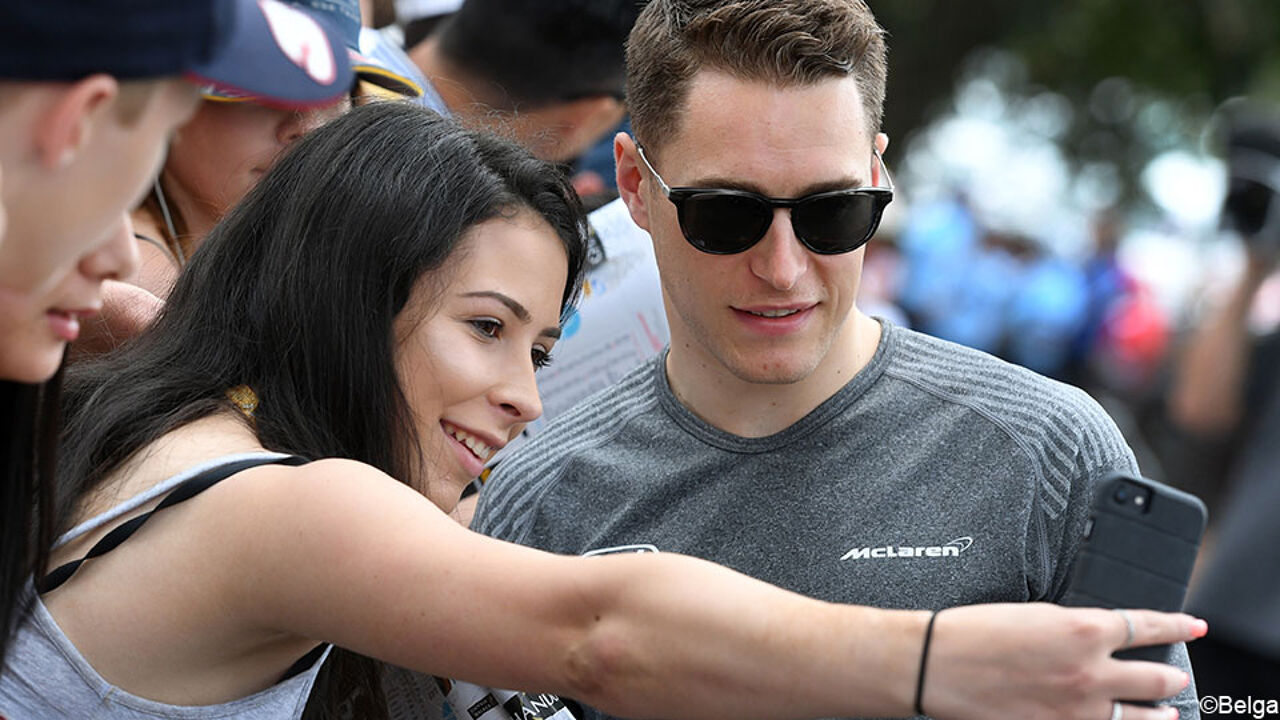 West Fleming Stoffel Vandoorne - the first Fleming ever in Formula 1, after some Francophone riders such as Thierry Boutsen and Jérôme d'Ambrosio in recent decades - steered his unstable McLaren Honda to the finish in Melbourne.
Vandoorne celebrated his 25th birthday in last place and while the result may not have been what he had hoped for (a couple of weeks ago), it was not too bad considering the circumstances. 
New problems
Just like in the test races, Vandoorne was battling technical problems with his McLaren-Honda. This time it was not the engine, but the electronics. His dashboard didn't work properly. Vandoorne had to make a stop to start up his car again. It worked, and he eventually made it to the finish. His fans in Kortrijk (photo below) were happy.
Alonso: "One of my best races in F1"
The ultimate proof that Vandoorne hadn't done too bad, was the fact that he did better than his team mate, the former World Champion Fernando Alonso. The Spaniard didn't make it to the finish, as he had to abandon the race in the final laps.
Alonso explained on his Instagram that his car had poor speed and that his suspension failed at the end. Still, he called it "one of my best races in F1".