Greenpeace protest coral reef destruction by Total
Activists of the environmental organisation Greenpeace have managed to unfurl a banner at oil company Total in the port of Antwerp to protest against the treat posed to the coral reef in the estuary of the River Amazon by oil drilling. The activists, some 40 in number, also unveiled a work of art by Bonom depicting a coral reef that was recently discovered in the Amazon estuary.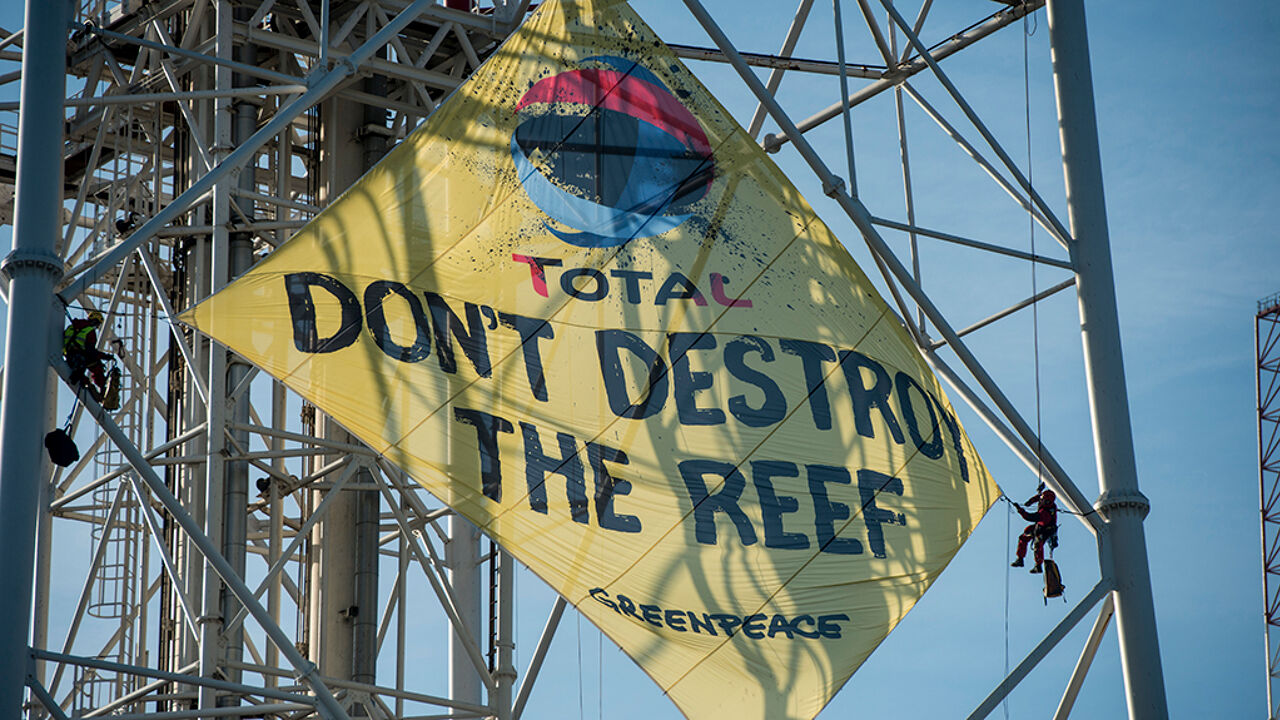 Greenpeace claims that the oil company Total is endangering the reef as a result of oil drilling in the area. The Greenpeace activists, who gathered in Antwerp to scale an oil tank, a gas flare and a 90m high chimney, included Bunny McDiarmid, Greenpeace's international director. The protest forms part of the Break Free movement, a platform of citizens and organisations, who call for an end to the use of fossil fuels.