A slap in the face in the dying minutes
Belgium's national football team, the Red Devils, drew 3-all in a friendly against Russia. Belgium enjoyed a comfortable 1-3 lead for most of the game in Sochi and seemed to have everything under control, until they allowed Russia to score twice in the final part of the game. Russia are automatically qualified for next year's World Cup as hosts; Belgium had been invited to play this friendly and received some 300,000 euros for their long journey to Sochi.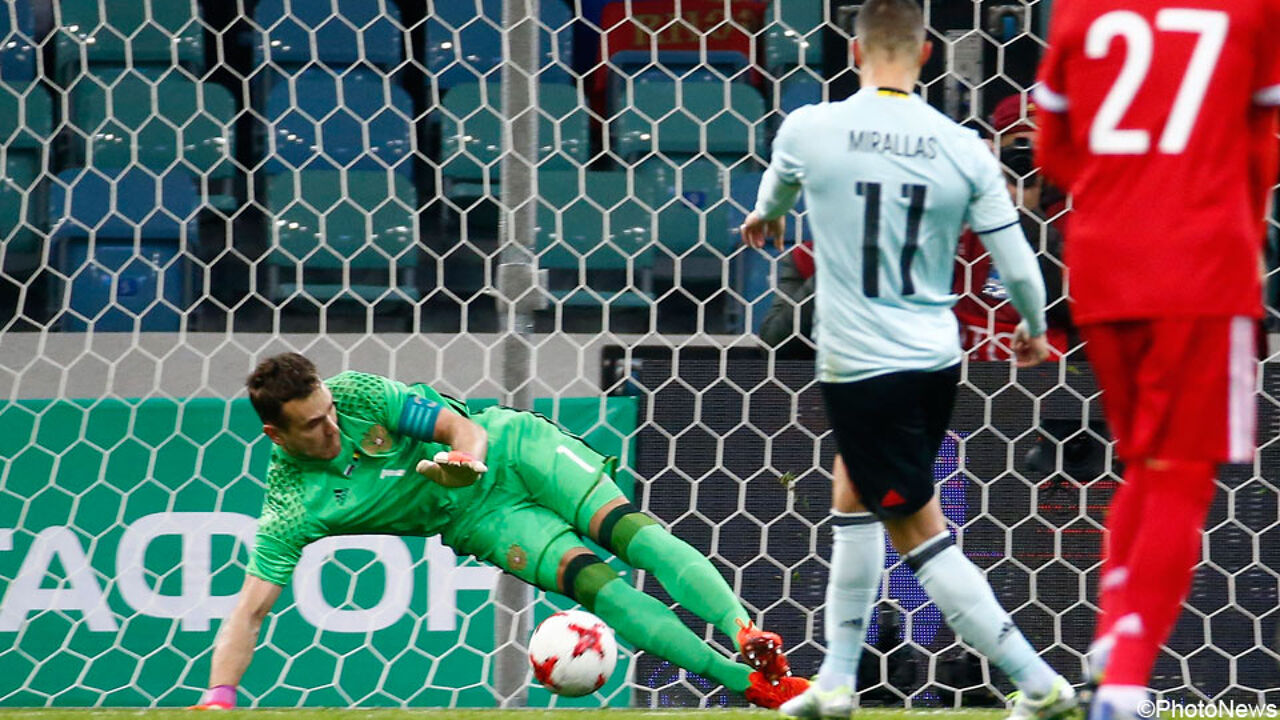 Mirallas (Everton) makes the equaliser (1-1), the start of a better Belgian period.
National team coach Roberto Martinez had changed the squad in various places, after some players had stayed behind in Belgium nursing injuries, such as goalkeeper Thibaut Courtois (Chelsea) and midfielder Marouane Fellaini (Manchester United).
The Red Devils soon came 1-0 behind, but had a lot of ball possession and put up the pressure, with Crystal Palace striker Christian Benteke, who replaced Romelu Lukaku, making the difference. Kevin Mirallas first equalised through a penalty (photo) after a foul on Benteke, who headed home the 1-2 and 1-3 before the break.
Belgium had things under control in the second half, but when Moussa Dembele lost the ball, Russia made it 2-3 and found the courage to fight their way back into the game. Alexander Bukharov's equaliser in stoppage time was well deserved for Russia, who had won only 2 of their last 13 games, but it was a slap in the face for Belgium, the number 5 on the FIFA world rankings.