And the winner is... the Mayor of Zottegem
For the occasion of the upcoming Tour of Flanders, the various Mayors of the municipalities welcoming the cycle race next Sunday held a contest to see who would be the fastest man to scale the renowned Wall ('Muur') of Geraardsbergen. Jenne De Potter of Zottegem won it.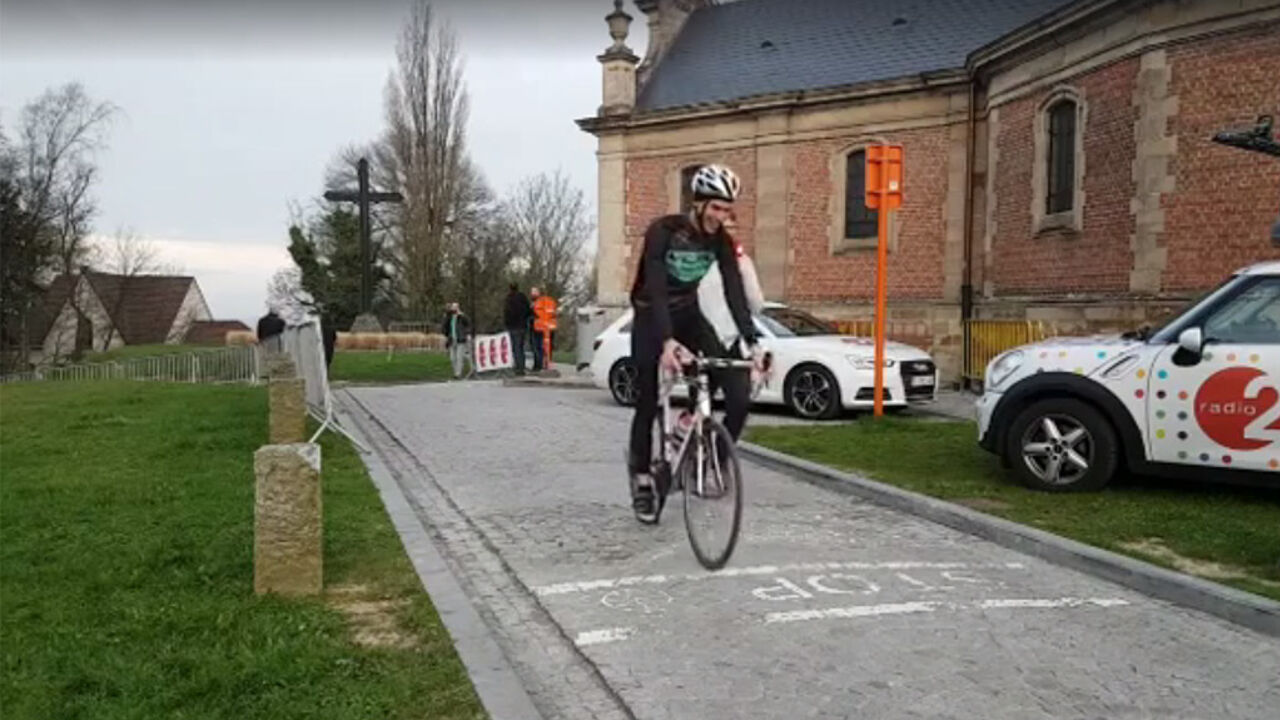 The event was organised by the VRT's regional radio station network 'Radio 2'. Jenne De Potter from nearby Zottegem, who is also an MP, had come to the foot of the mountain by bicycle as a warm-up and this proved to be a good choice. 
De Potter needed over 3 minutes to finish the gruelling climb. "These short climbs are my cup of tea. I am used to cycling. I cycle every Sunday and try to cycle during the week as well."
Erpe-Mere Mayor Hugo De Waele came second and was very proud of this "since De Potter is 30 years younger and 20 kilos lighter."
The Muur van Geraardsbergen, a very steep climb which includes cobblestones, used to be a landmark in the Tour of Flanders as it was situated in the finale. Since the course was changed half a decade ago, the 'Muur' is no longer the crucial point of the race where cycling history has been written various times.