Mosul: Belgium involved in deadly operation on 17 March
The Belgian defence minister, Steven Vandeput, has confirmed that Belgian F-16 fighter jets were in the air during the raid on the Iraqi city of Mosul on 17 March. Over 100 civilians were killed, but it's unclear whether Belgian bombing caused any civilian casulaties.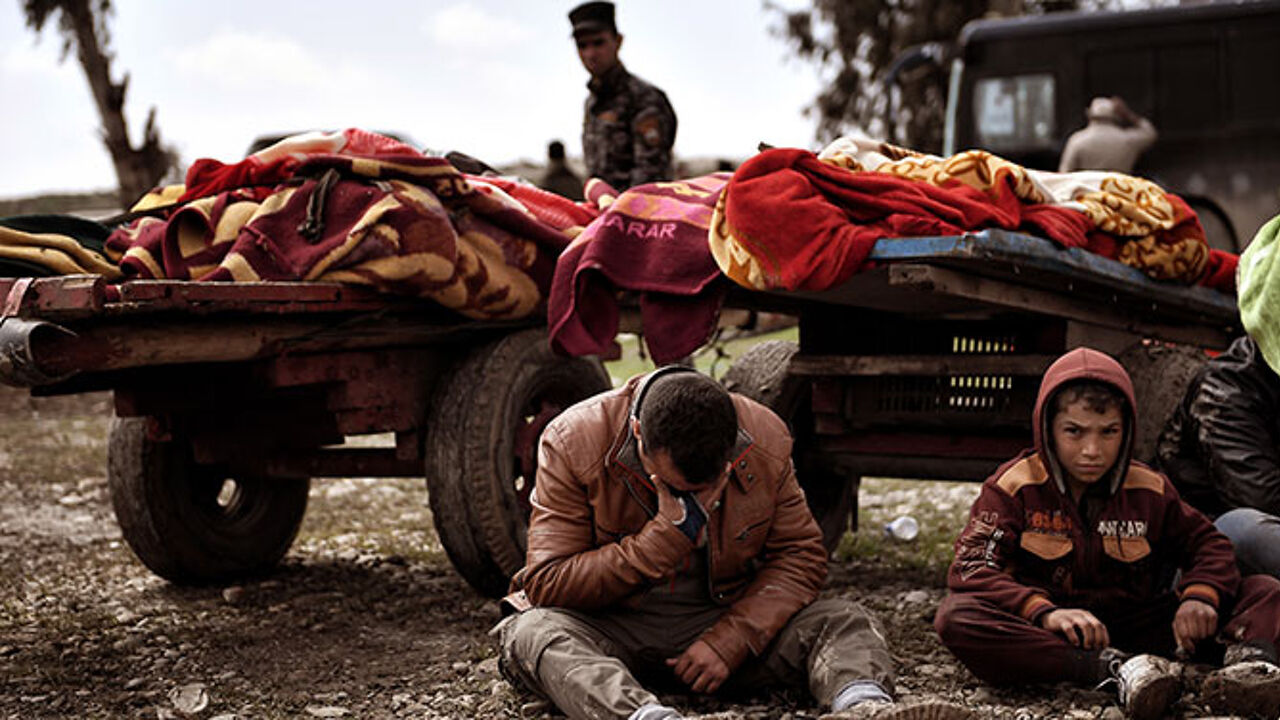 Mr Vandeput insists that the attack complied with international law.
The international coalition against the IS outfit has launched an investigation into the events of 17 March. Mr Vandeput is eager to await the outcome of this investigation before commenting further.
"Pictures of civilian victims were made in the field. At this moment it's not entirely clear where these pictures were made, which building is concerned."
Belgian F-16s carry high performance cameras. An international enquiry is matching the pictures taken by the planes with those made on the ground. Belgium first wishes the international enquiry to establish where the civilian victims fell before establishing who was responsible and examining whether the rules were followed. Belgium is co-operating fully with the enquiry.
Mr Vandeput stressed that all possible measures are taken to avoid civilian casualties. Belgium has a legal expert stationed at the coalition HQ in Qatar. This official has repeatedly refused Belgian support for attacks on Mosul because of the unclear situation.
The defence minister insists that Belgian pilots are extremely careful: "When there is doubt, the attack is aborted."
Mr Vandeput added that the situation would be examined if it's established that there was Belgian involvement in making civilian casualties.