Syrian children's cemetery at Schuman Circus
The Save The Children charity has recreated a cemetery on Schuman Circus in Brussels. The mock cemetery in the shadow of the Berlaymont is an attempt to draw attention to Syria's children. 652 children were killed in the Syrian civil war last year.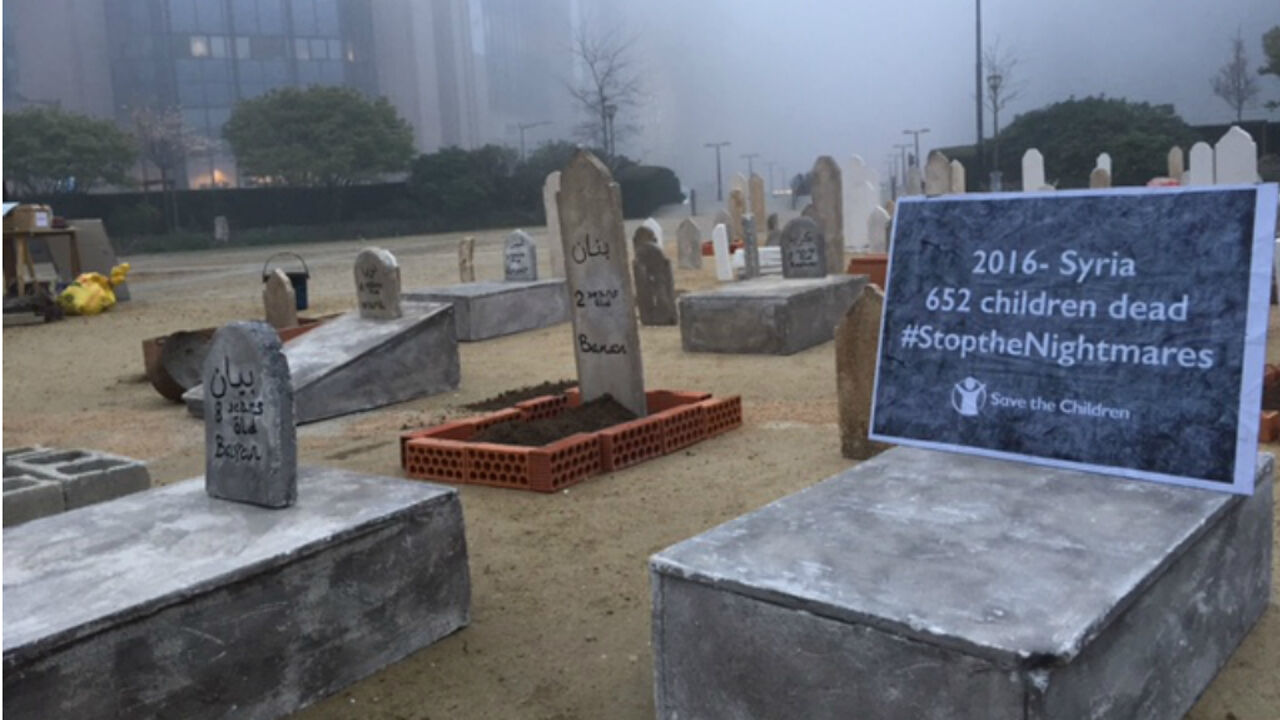 Brussels is hosting an international conference in Syria on Wednesday. Save The Children's Karen Mets says the cemetery is an attempt to publicise the fact that children are the war's greatest victims.
"It's creepy. We've been busy putting it up since this morning and when you looked through the dark and saw all those small graves of the children, it really hurt. Over 600 children died during the past year. Half were killed in and near schools. We feel that the conflict is largely being forgotten. Everybody's talking about migration to Europe, but everybody forgets that the conflict still rages."