"Ring crash driver not yet 18"
The driver of the minivan with 15 people on board that crashed on the Brussels orbital ring road early this morning has been arrested and is suspected of people trafficking. Prosecutors now say that a bone scan has revealed that the driver is a child.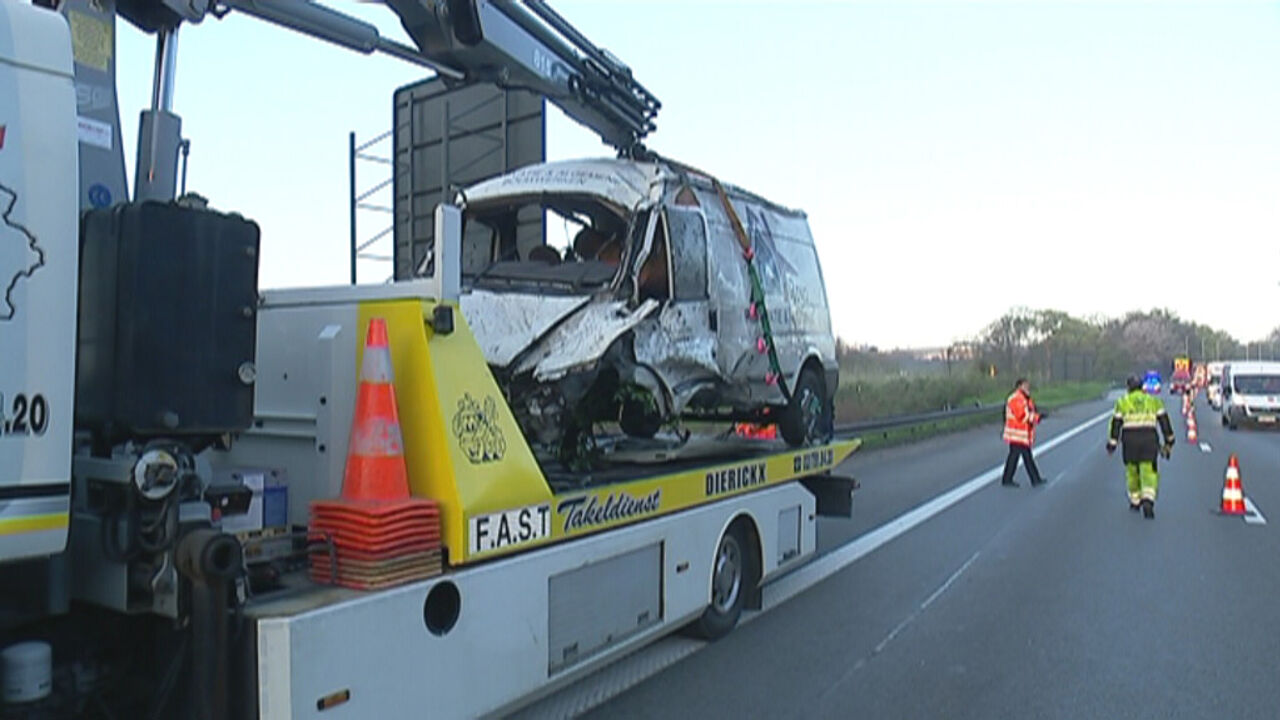 The minivan crashed into the central reservation while being chased by the police at 3:25AM this morning. 5 People including two children were seriously injured.
Police officers told a news conference this morning that the van had been driving against the traffic when they spotted it. The vehicle turned in its tracks as police started a pursuit. The patrol car was joined by others. The minivan driver attempted to escape from the police by zigzagging across the motorway and lost control of the wheel triggering the crash. The minivan summersaulted onto the central reservation and ended up against a tree.
In addition to those seriously injured ten others sustained light injuries.
Prosecutors confirmed that the people in the van were staying in Belgium illegally. The driver did not have any ID. He's been arrested on suspicion of people-trafficking and dangerous driving.