"Idiosyncratic Machine" invites you to create art in Ghent
Kristof Van Gestel's exhibition "Idiosyncratic Machine" is one of three shows currently running at the Ghent contemporary art museum S.M.A.K. that explores the creative process. "Idiosyncratic Machine" is all about participation. Workshops for groups and individuals are organised at the exhibition venue that allow participants to gain experience of the creational process of art.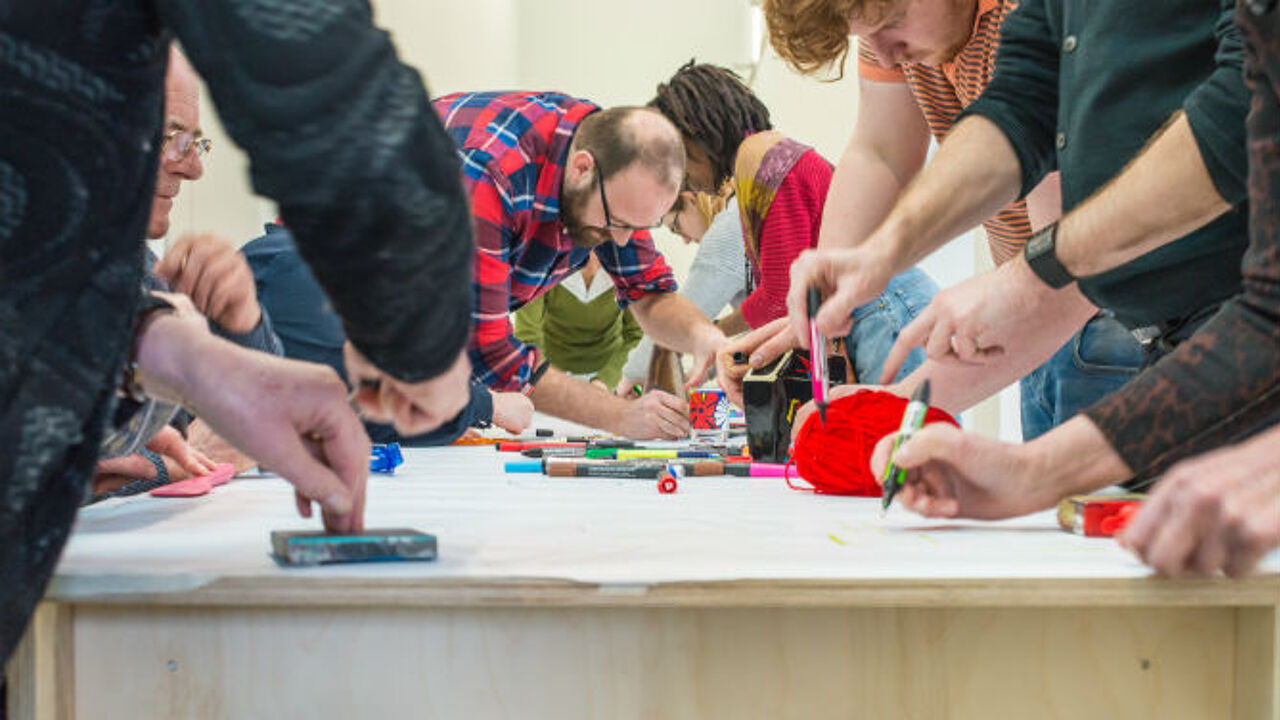 At the heart of the exhibition stands the "Idiosyncratic Machine". It is a drawing and cutting machine. It's used to create forms in accordance with the directions of the artist. People taking part in the workshops then draw the outlines of everyday objects on paper. In-between spaces are outlined, copied and cut out. Throughout the creative process individual choices, chance and dialogue determine the result. Rather than presenting an end product the "Idiosyncratic Machine" artwork reveals the creative process. Because of the participation of everybody on the workshop the works are the result of a collective authorship.
Van Gestel, who served as artist in residence at S.M.A.K. and has a background in architecture, designed the entire space down to the wooden chairs. On the walls we see quotations from famous artists. The emphasis is on participation. The audience is involved and when flandersnews visited the exhibition pupils of the SO Groenhove School in Waregem were actively involved in creating art. Admire also the display that is modelled on the work that Haim Steinbach created to show off the collection of S.M.A.K. founder Jan Hoet.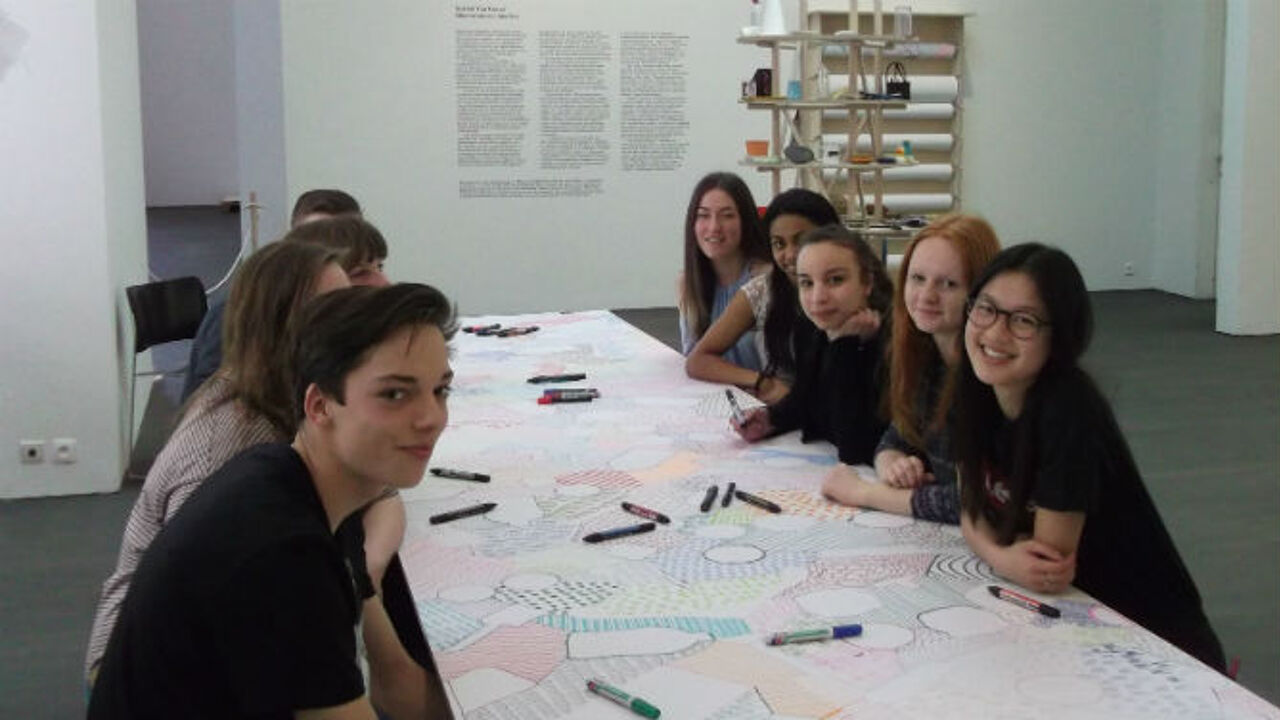 Kristof Van Gestel's exhibition "Idiosyncratic Machine" runs at S.M.A.K. in Ghent until 4 June 2017. To book your place on a workshop as an individual or as group please contact leen@smak.be.