Buval or Duvel: too confusing? "No," rules court
Brewers Duvel Moortgat have lost a court case against retailers Aldi. Duvel Moortgat were not happy with the name Aldi gave to one of their beer, claiming "Buval" was too much like "Duvel". However, a court ruled that there is no problem. Duvel Moortgat's claim was rejected.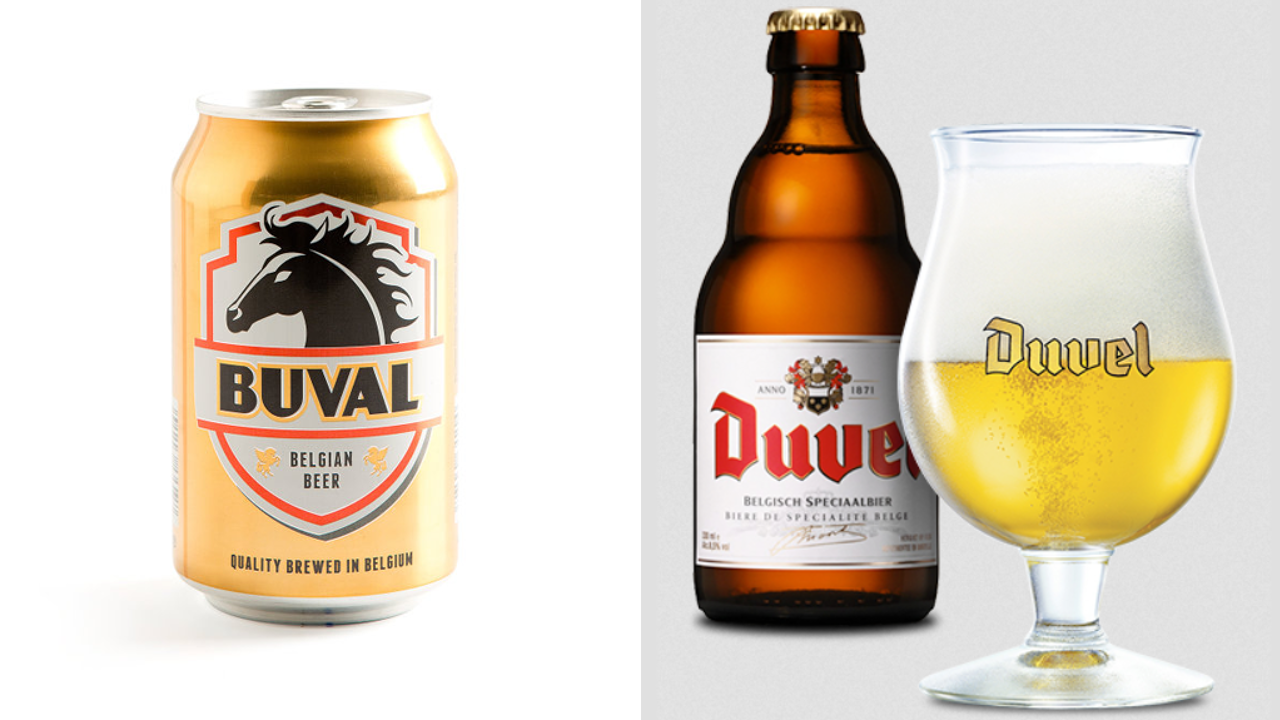 It's not the first time Buval was facing court action. Earlier, it was at loggerheads with AB InBev's Jupiler beer.
Duvel Moortgat demanded a compensation of 50 euros for each Buval beer that would be sold. This will not happen. The judge argues there is enough difference between the two to avoid confusion: the names are different enough, and the beers are different: a special beer versus a normal ale. The look-and-feel is also not quite the same, the judge added.
In a previous case, Buval was accused of being too similar to the Jupiler can (see below). AB InBev won this case and Aldi was obliged to adapt the design.