Long queues at the airport due to stricter checks
If you travel from Belgium to a destination outside the Schengen area, you have to take into account longer waiting times in airports, port terminals and international rail stations. This is due to stricter checks of passengers travelling outside the Schengen zone, like Britain or countries outside the EU. Brussels Airport in Zaventem saw very long queues in the early morning, although the situation improved later on. So far, 15 people have been apprehended.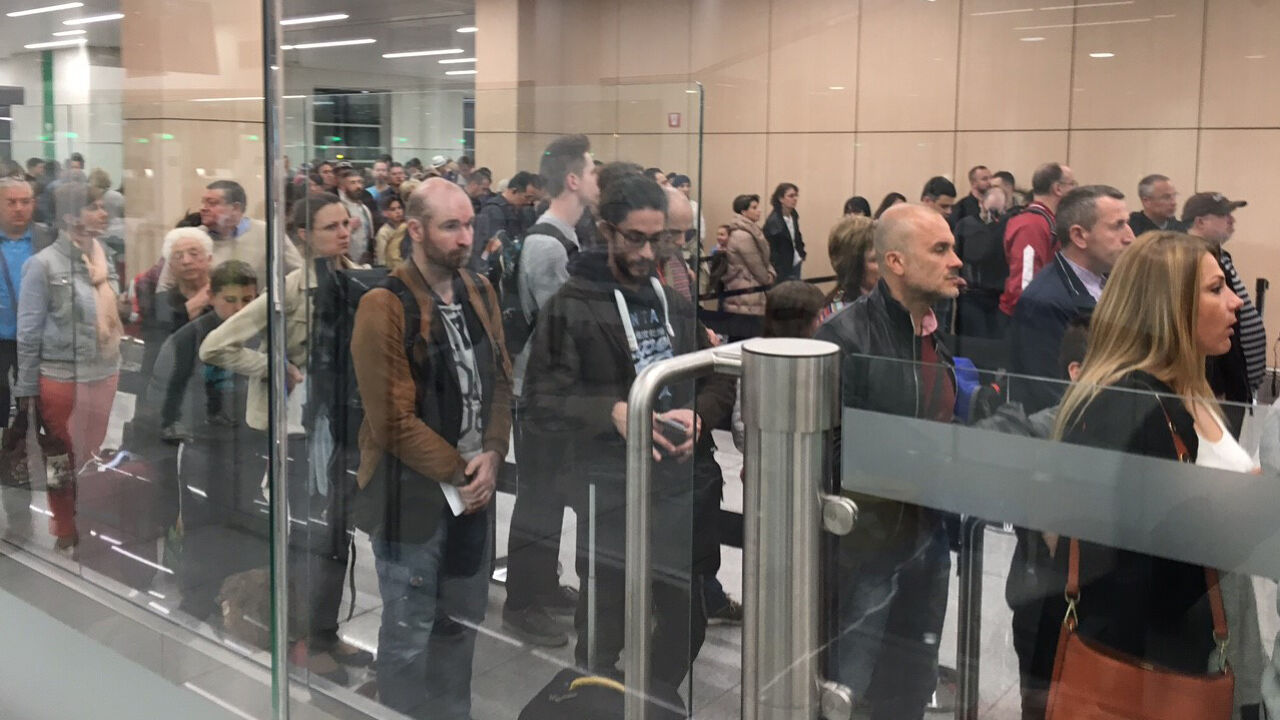 The VRT's correspondent at the airport, Luk De Wilde, was talking of a queue of between 500 and 600 people at the desk where federal police are scanning travellers' passports.
Brussels Airport did not agree: "Yes, there was a long queue around 6.30AM, but this is not unusual at this time of day", said spokeswoman Anke Fransen. She said passengers had to wait 20 or 30 minutes at the passport checks. Brussels Airport sticks to its advice to passengers to arrive 2 to 3 hours before the scheduled departure.
Police think that the extra long queues this morning were due to the fact that many travellers had come earlier than necessary.
What changed? Be careful if you have moved!
Under the new system, police have to check each time whether the person in question has not been listed in the police data bank - toddlers and OAP's included. Until now, they only did it when they thought it could be necessary.
"Be careful, because you may end up in the police data bank before you know it: if you have moved recently and the police haven't officially adapted your new address after the official check at your new home, this may be enough," says Peter De Waele of the federal police. "People are not aware of this."
The stricter checks apply to everyone travelling to a place outside the Schengen area, which includes most European countries but not Britain and Ireland, for example. So be prepared if you travel to Africa, Asia or America or anywhere outside Schengen. (see below: Schengen countries in green).
Where?
The checks are being held in Brussels Airport and the regional airports of Bierset, Gosselies, Deurne, Ostend and Wevelgem, but also apply to the ports of Ghent, Antwerp, Ostend, Zeebrugge, Blankenberge and Nieuwpoort and to the international train service to London.
So far, 15 people have been apprehended: 12 in Zaventem and 3 in the railway station of Brussels South, who wanted to get onto the Eurostar to London. Several of them had ended up on the list due to minor administrative issues, which is why De Waele calls on people to make sure all their documents are okay.