No revenge for KV Oostende after the Cup Final
In football, the final battle for the league title has reached the second of ten days of play. KV Oostende were hoping to take revenge for the lost Cup Final against Zulte Waregem, but couldn't win at home (1-1). In fact, Ostend only just managed to avoid defeat in the dying minutes of the game.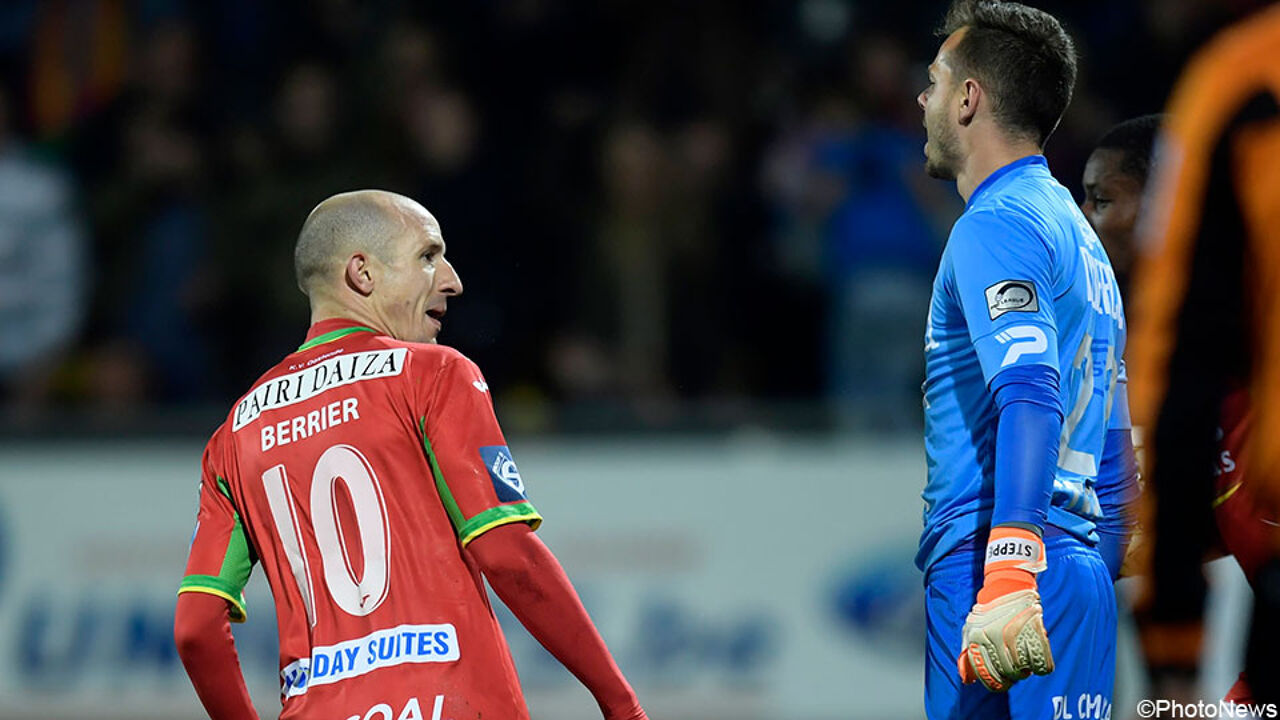 Veteran Franck Berrier saved a point for KVO. Zulte goalkeeper Kenny Steppe is disappointed.
A couple of weeks ago, KV Oostende lost the Belgian Cup Final against Zulte Waregem (after penalty shoot-outs). The big dream of KV Oostende and their ambitious president, business tycoon Marc Coucke, which is playing in Europe next season, was shattered.
KV Oostende knew they would have to do it in the Play-offs. If they secure 3rd or 4th place, they can also play in the Europa League next season, if they survive a couple of preliminary rounds. 
However, after drawing last week against Charleroi, KVO needed a win at home against Zulte Waregem, and yesterday's match was a big disappointment in this respect, though Franck Berrier equalised in the final minutes, after Hendrik Dalsgaard had put Zulte Waregem ahead.
The two other games on weekend 2 are Club Brugge-Charleroi on Saturday (can Bruges recover from their defeat in Ghent?) and Anderlecht-AA Gent on Sunday (AA Gent can't afford to lose if they want to keep their title ambitions alive). Anderlecht are 4 points ahead of Club Brugge and 6 of AA Gent.