Titan arum in bloom at Meise botanical garden
It's that time of year again when a nasty odour emanates from the Botanical Garden in Meise, outside Brussels. The garden on Monday reported the flowering of a titan arum plant.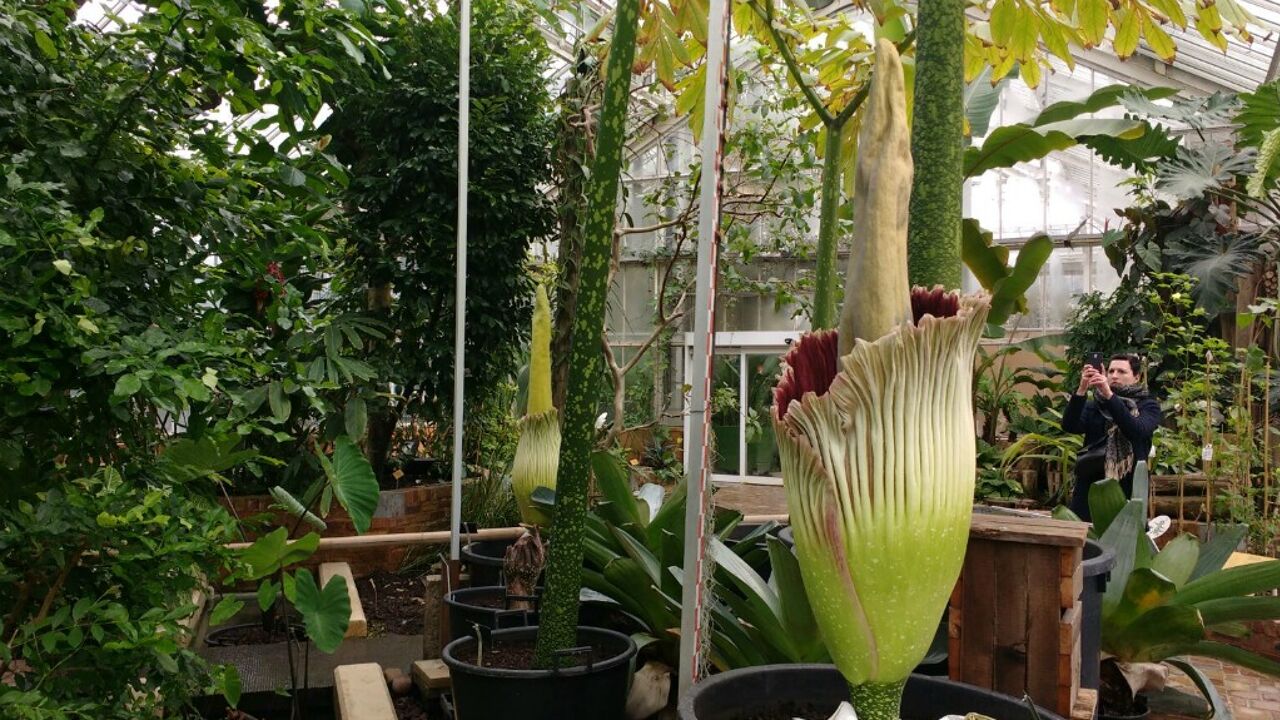 The garden's Facebook page was first to make mention of the blooming of the flower that now stands 143 cm tall. The flowering coincides with the release of an obnoxious odour that is intended to attract pollinators. The smell has been described as similar to that of a dead corpse. Members of the public are most welcome too and because of the short flowering period the botanical garden is staying open late, until 10PM on Monday and Tuesday. The flowering will last 72 hours at most.
The giant arum is a rare plant threatened with extinction as a result of deforestation in its country of origin: the tropical rain forests of the Indonesian island of Sumatra. Twelve giant arums are currently growing in the garden. A second plant is expected to blossom next week. This is the seventh occasion since 2008 that titan arums have flowered at Meise. This week's blossom stands 143cm tall. It's pretty modest and no record as it compares poorly with the bloom sighted in 2013. That flower measured 244cm.
If a second blossom appears soon the garden may be able to achieve a pollination for the first time. The plants are not self-pollinators as male flowers only blossom and are able to disseminate their pollen 24 hours after the flowering of the female plant.
Pollen from the first plant to flower will go into the fridge for storage until the second flower blossoms and the garden is able to attempt a pollination. The botanical garden hopes to be able to collect seeds soon.
In Belgium the titan arum only grows in Meise and Ghent.