Judicial complaint against Brussels grand mosque imam and president
Patrick Dewael, the chair of the parliamentary commission of enquiry into the Brussels attacks, is filing a judicial complaint against the imam and the chair of the grand mosque in Brussels. The two officials made conflicting statements to the commission. The Belgian judicial authorities will now have to decide whether the imam and the mosque chair are prosecuted for perjury.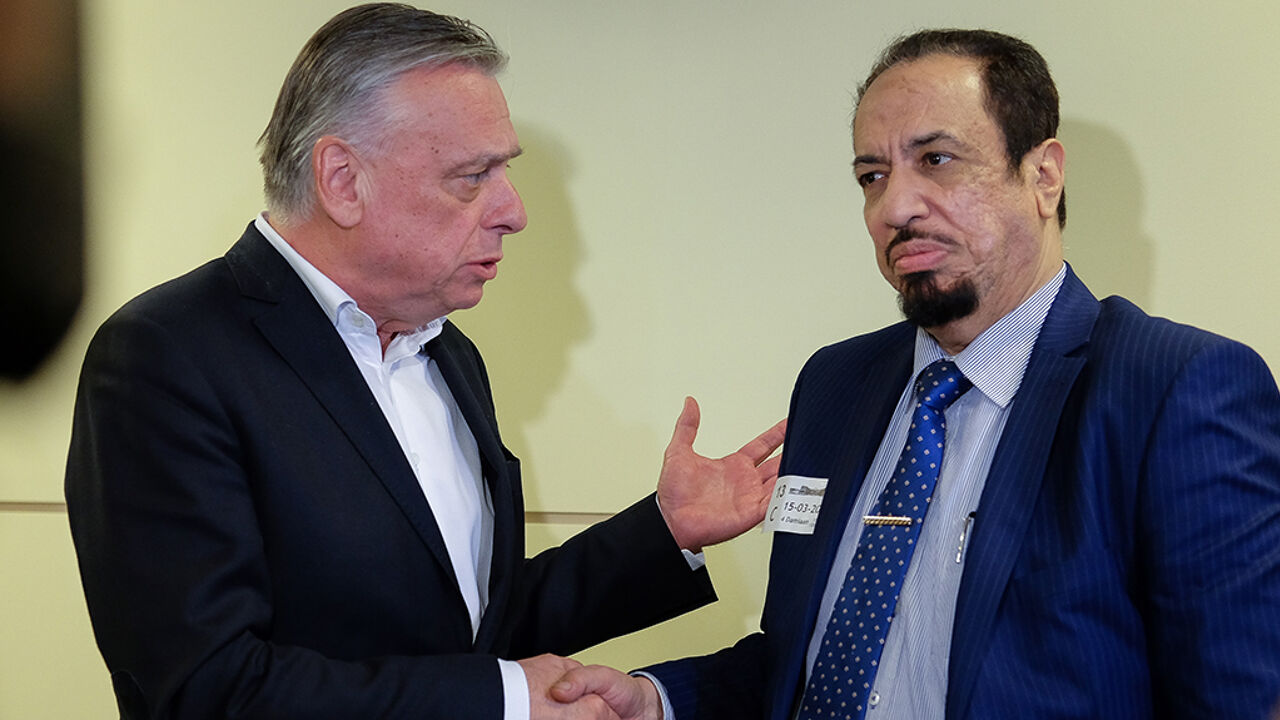 Mr Dewael with Jamal Saleh Momenah
Imam Mohamed Galaye N'Diaye and mosque president Jamal Saleh Momenah told the commission that no Syria fighters visited the mosque, but were unable to convince lawmakers that the mosque defended a moderate form of Islam. They remained vague when it came to funding and made conflicting statements with regard to relationships with the Belgian Muslim executive, the umbrella organisation of the country's Muslims and their mouthpiece.
Perjury can lead to a 3 year prison sentence in Belgium.