Dendoncker saves the day for Anderlecht
Despite not lacking in fighting spirit, Sporting Anderlecht were outclassed by a technically superior Manchester United side during all but the first 10 minutes of the first half of Thursday evening's Europa League quarter finals first leg tie. Dendoncker's late goal saw Anderlecht end the evening on level terms, although they will have to score at least once if they are to progress to the semi-finals.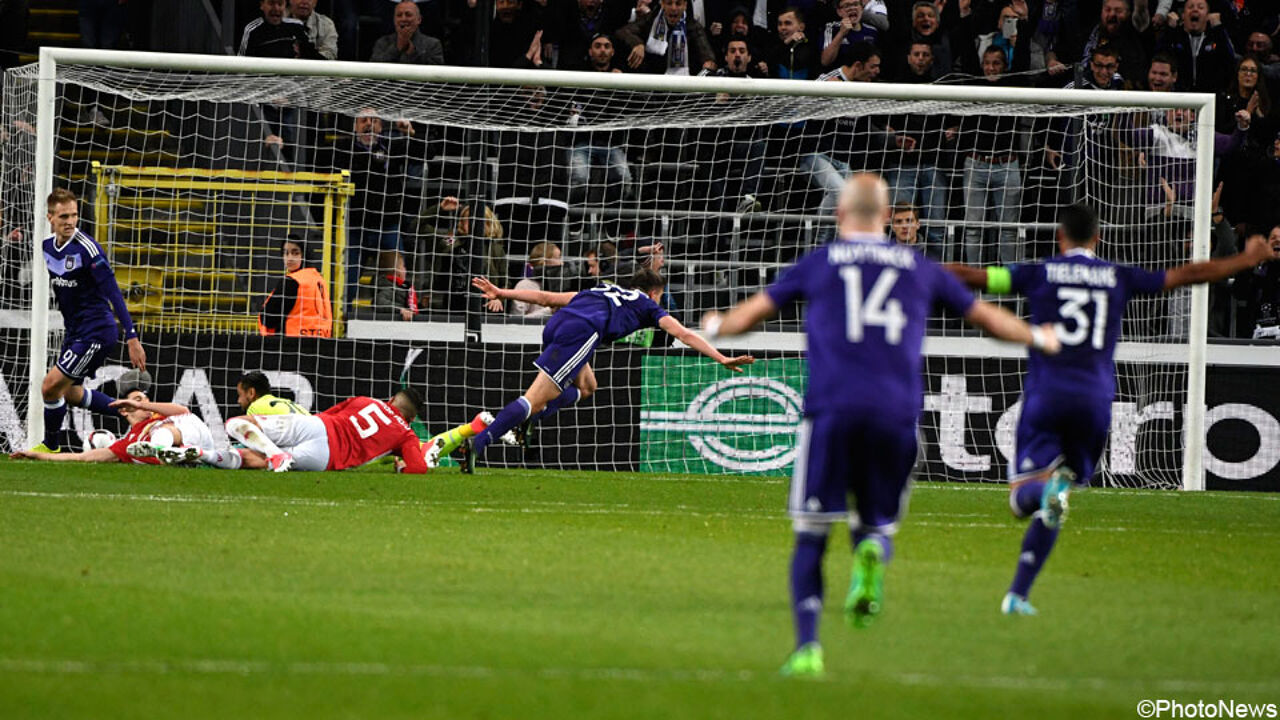 Manchester United outclassed and outplayed Anderlecht during the first half. However, Acheampong was able to create a couple of half chances.
The Anderlecht defence had their hands full. Ibrahimovic came close, but the Anderlecht keeper Ruben was on hand to deny the Swede. United's opening goal eventually came on 38 minutes through Mkhitaryan.
The visitors' just reward after a half that had seen them have 65% possession and 350 passed against Sporting Anderlecht's 150.
Hanni and Teodorczyk breathe new life into Anderlecht
It seemed like mission impossible for Anderlecht at the start of the second half. However, they remained positive and there were chances for Acheampong and Stanciu early on.
United gradually took control and Mkhitaryan had a great chance to make it 2-0 to Manchester United. Hanni being brought in for Stanciu and Teodorczyk being brought in for Thelin proved to be a turning point in the match.
Nevertheless, Manchester United had chances Fellaini and Pogba. Anderlecht's equalizer came in the 87th minute through Dendoncker (photo) after some great preparatory work from Obradovic.
Anderlecht will go to Manchester next week knowing that they must score at least once if they are to qualify for the next round.
Nevertheless, they still have a more than Sporting chance to do so.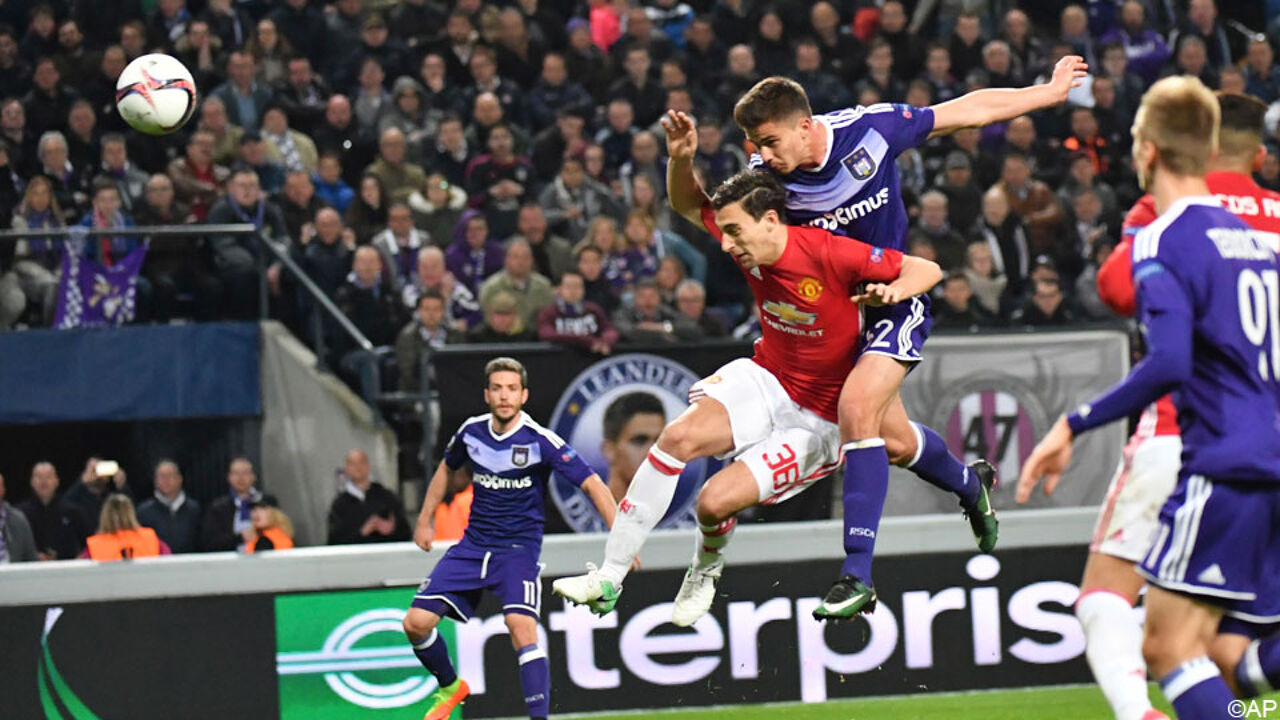 Copyright 2017 The Associated Press. All rights reserved.
Genk score twice but still loose to Celta de Vigo
There were no lack of goal in the first leg of Racing Genk's tie against Celta de Vigo. Genk took the lead on 11 minutes through Boëtius.
However, the Limburgers conceded three goals during the rest of the first half. Sisto, Aspas and Guidetti did the honours for the Spaniards. Buffel's goal on 66 minutes mean that KRC Genk go into the second leg in Genk next week will a more than fighting chance of qualification for the semi-finals.
One goal and a clean sheet will suffice.