Brussels Airlines makes emergency landing at Goose Bay
An Airbus A330 of Brussels Airlines made a medical emergency landing at Goose Bay in Canada after one of the passengers had become unwell. An older passenger suffered heart problems but the help on the ground came too late, as the man passed away. The plane later resumed its course and landed in Toronto with a four-hour delay.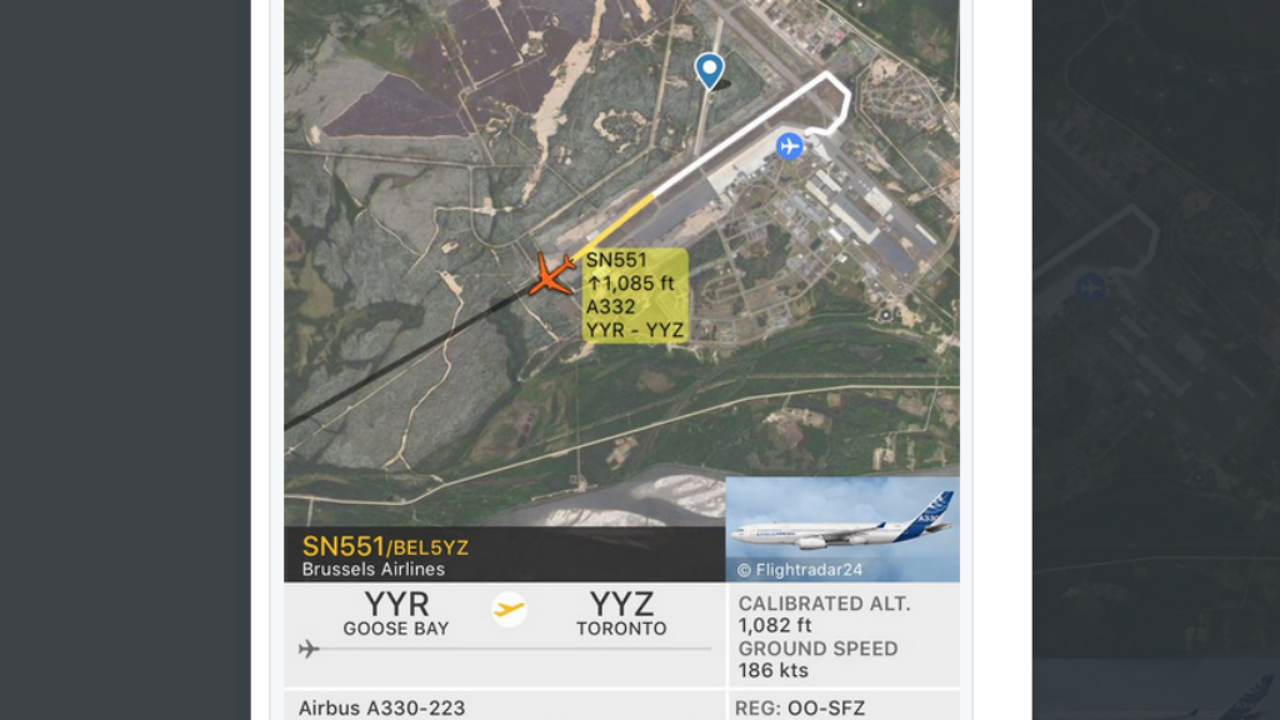 The flight had left Brussels Airport yesterday and was bound for Toronto. All went well, until a passenger suffered heart problems above the Atlantic, Het Nieuwsblad reports. The pilots contacted the traffic control tower in the eastern Canadian province Newfoundland & Labrador, asking the permission to make an emergency landing at Goose Bay in order to offer the victim specialised help as soon as possible.
The plane stayed on the ground for a couple of hours before taking off again to continue to Toronto. The name and identity of the deceased passenger have not been released for privacy reasons, but it's not a Belgian national.