"Last night was a disaster for fruit farmers"
There was frost across the country last night, as temperatures dropped to -2 at the coast and -8 Celsius on the high plateaus in Eastern Belgium (30 and 17 Fahrenheit respectively). In Belgium's renowned fruit region of Haspengouw (Limburg), temperatures dropped to 4 below zero. It is not yet clear how big the damage is, but things should improve today.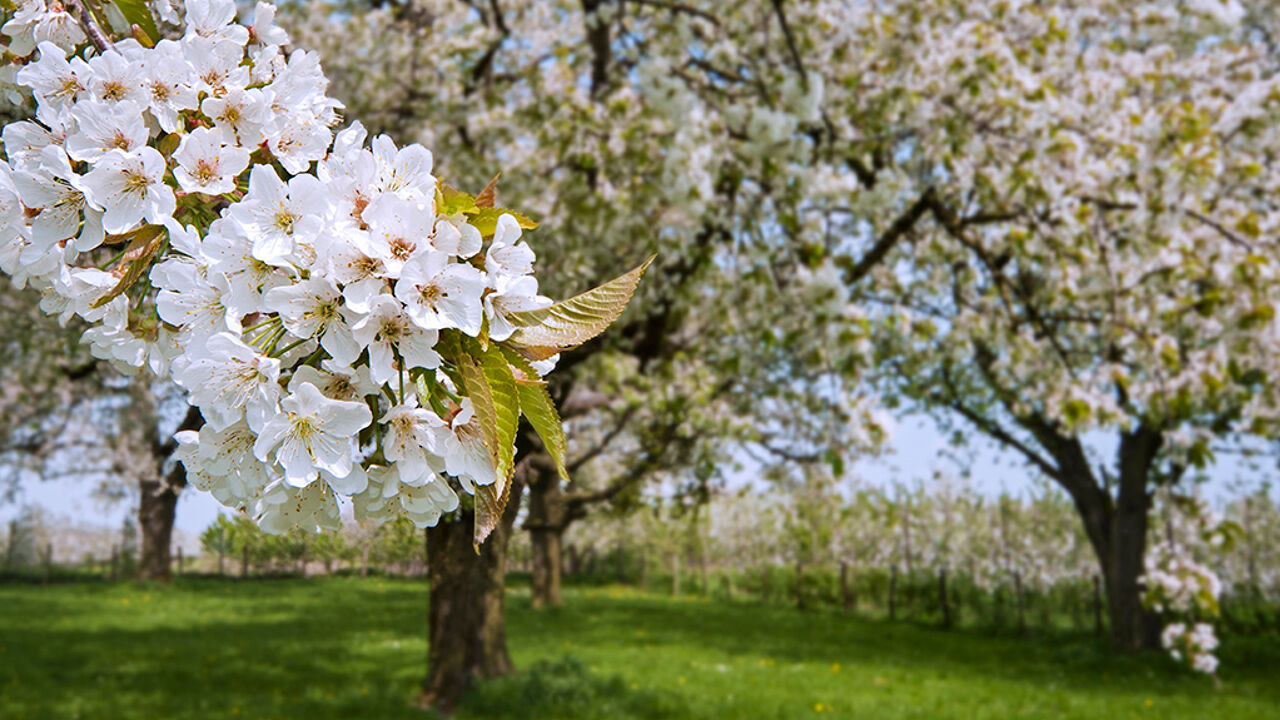 "Last night was a disaster for fruit farmers", the VRT's weather presenter Frank Deboosere said. Fruit farmers were bending over backwards last night, taking every possible measure to contain the damage, such as placing fire pots in between the lines of blossoming trees, or using sprinklers with water to create a coating of ice around a blossom.
However, all this costs money and requires manpower, so the fruit farmers had to make a choice and focused on their most precious species. Fire pots burning paraffin oil can lift temperatures 2 degrees Celsius, while an ice coating can protect blossoms up to -5 or -6 Celsius (which would have been just enough last night).
"The problem was the mild month of March"
Frost late in April is not exceptional, says Deboosere. "It's even possible until early May. But the problem here was that we had a warm March, which started an early process in nature."
No more frost is expected in the short term, but Deboosere thinks the damage may already have been done. It's possible that this will affect fruit prices for cherries, apples and pears in Belgium later this season.