More trains to and from major cities and faster links
Belgian Rail has good news for passengers: the number of train services will be about 5 percent up, while travel times on certain lines should become shorter, all this in the short term. Extra trains will focus on areas around major cities and students, while travellers from the coastal resort of Blankenberge are making the biggest improvement as to travel times.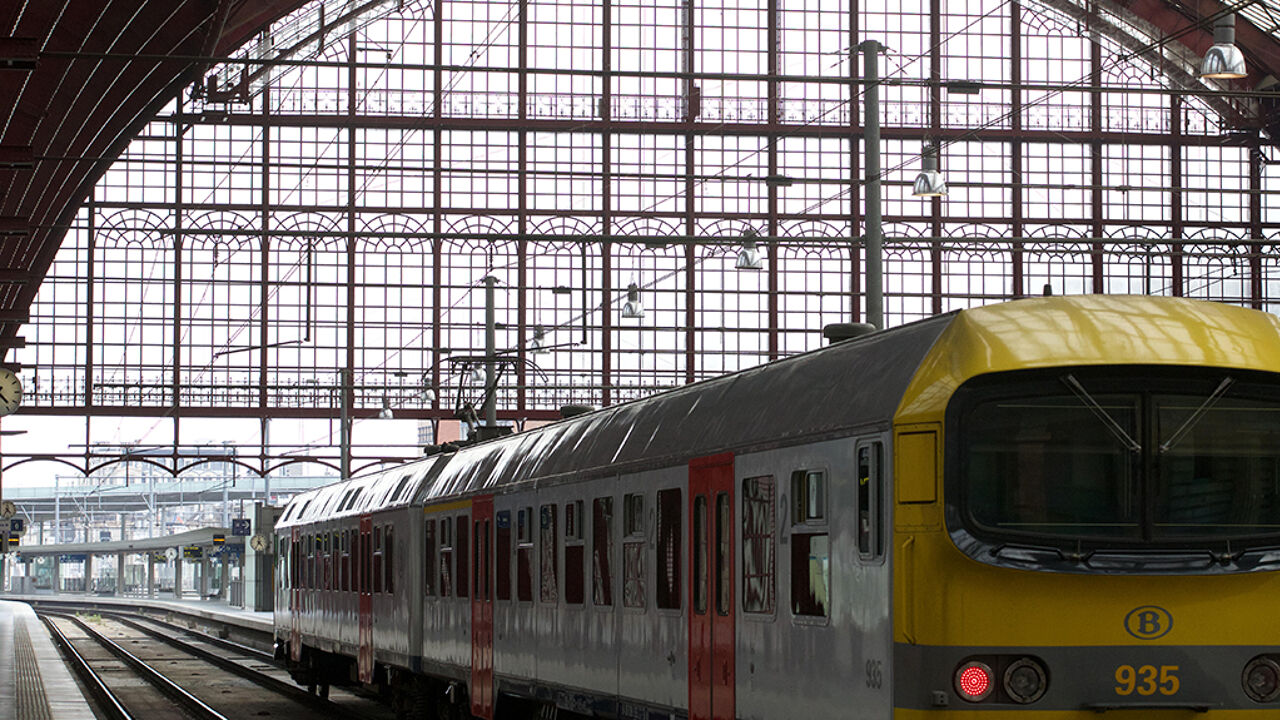 The Belgian Rail company NMBS has presented its ambitious Transport Plan. Most changes will apply from next December, although some may already be in place before that.  Following is a short overview of the biggest changes, as listed in the free daily for commuters, De Metro.
Brussels: better accessibility from all sides
Better connection with Walloon Brabant, as capacity during rush hour is being improved on lines S8 and S1. Also improved services on the line Aalst-Brussels-Vilvoorde. The renovation of Brussels North Station continues. Schaarbeek Station is to get a new cycle parking. The entrances of Brussel Congres will be renovated.
Walloon Brabant: better connection to Brussels
The link Louvain-la-Neuve - Brussels will be boosted during rush hour (see also above).
West Flanders: direct link Bruges-airport in weekends
Bruges and Knokke-Heist are to get a direct link with Brussels Airport during weekends. Extra "student trains" on Sunday evening will link De Panne and Lichtervelde to Ghent, Brussels and Leuven.
Travel times will shorten substantially for those going to and from Blankenberge (12 minutes less to get to Ghent and 13 less to Brussels).
East Flanders: easier to get to Ghent
The focus is on a better accessibility from the areas around Ghent, with extra services to and from Eeklo and Lokeren. The works in Sint-Pieters Station continue, with up to 13,500 parking spaces for bicycles (up from 10,500 now).
Antwerp: Antwerp-Brussels link boosted
The same focus as in Ghent: better links from suburban areas (and smaller towns and cities) to the provincial capital, the city of Antwerp. The local train between Antwerp and Brussels will double its number of services as from December 2018. A student train on Sunday evening will carry pupils between Mol and Leuven.
The so-called Benelux train (the slower version of the high-speed train between Brussels and Amsterdam) will follow the course of the high-speed version. This means that extra capacity on the rail lines is available; travellers from the north of Antwerp will see commuting times to Brussels reduced with 5 minutes.
Limburg: Hasselt Station to get a facelift
Hasselt station will get a complete facelift next year. Sunday evenings will see extra student trains from Neerpelt, Mol and Hasselt. Rail services between Hasselt and Antwerpen Centraal will be improved on Saturdays.