Drivers face hours of waiting on the Brussels Ring
Motorists heading for Ghent and the coast face roadworks on the E40 Brussels Ostend motorway at Groot-Bijgaarden that are leading to major congestion. Drivers are being held up for at least one hour. There are tailbacks onto the Brussels orbital ring road.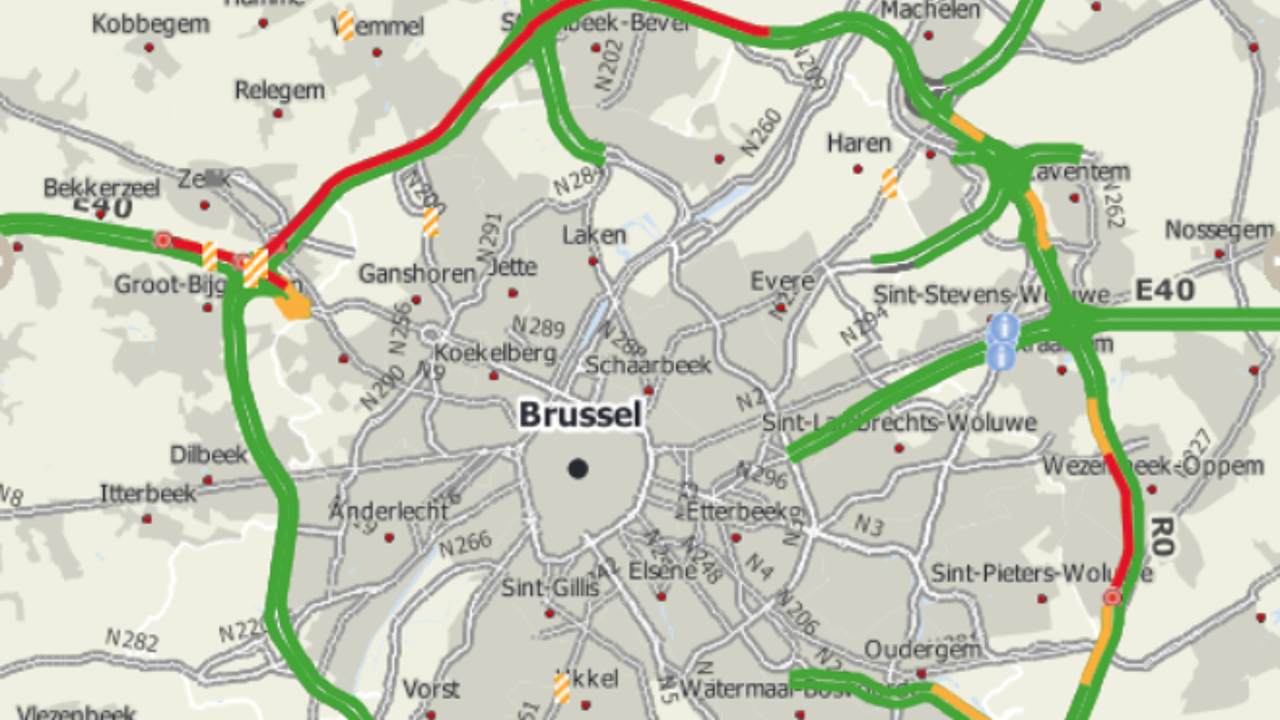 The fast and central lanes of the motorway were closed at 6AM this morning. Traffic is experiencing problems from as far back as Zaventem. Drivers bound for the coast are urged to seek alternatives. At Groot-Bijgaarden traffic is being directed along a narrower slow lane or the Groot-Bijgaarden car park.
VRT's traffic unit says that the works are resulting in major disruption on the orbital ring road. By 11AM there were tailbacks to Zaventem. Waiting times had risen above an hour and secondary roads in the northern outskirts of Brussels were getting blocked too.
West-bound motorists are being urged to avoid Groot-Bijgaarden and to drive via the E19 or A12-N16-E17 and Antwerp. However, by 11AM reports were reaching us that traffic on the Antwerp orbital too was slowing due to congestion. The train is seen as a better alternative for some.
The repair work should be complete by 5AM on Monday.