17-year-old uneven bars wonder sets gymnastics milestone
17-year-old Nina Derwael clinched an unprecedented gold medal at the European gymnastics championships. Derwael won the women's uneven bars final, ahead of Elena Eremina of Russia (silver) and Britain's Elissa Downie (tied with Elisabeth Seiz of Germany for the bronze) in Cluj, Romania. "I don't realise yet what I have achieved", she said just after her feat.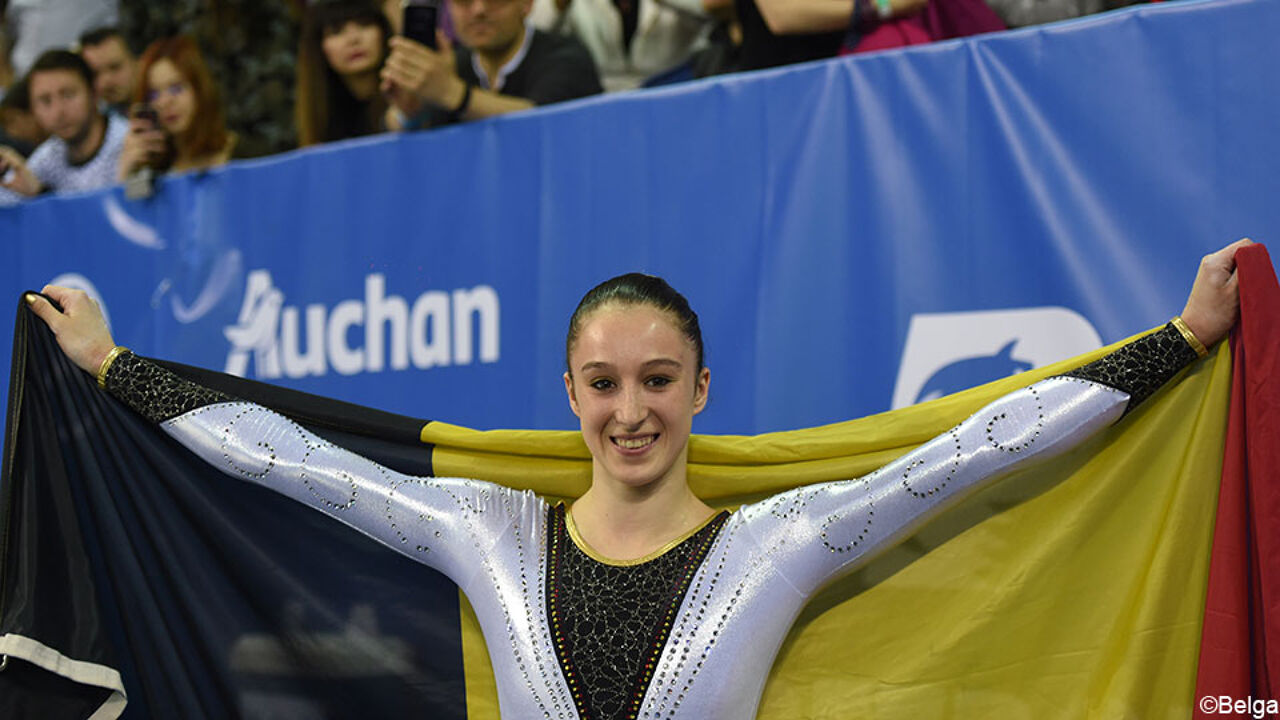 Nina Derwael, one of Belgium's emerging talents in gymnastics, is taking part in her first European Championships in the senior category. She becomes the first Belgian woman ever to clinch a Gold medal at a European Championship.
"Deep inside I knew I was capable of taking a medal. And I felt very good today. I am really happy. But I don't realise yet what I have achieved. Maybe I will tonight, when I am lying in my bed, thinking back", said Derwael, who was the 7th of 8 finalists to enter the arena. She had to wait a long time, but deliberately didn't follow how her opponents were doing.
Derwael, a real specialist of the uneven bars, chose a difficult performance but made no mistakes and had a perfect landing. This earned her 14.633 points, well ahead of Eremina who had 14.300 points. Downie and Seitz were tied at 14.133 points.
The last Belgian female gymnast to take a European medal, was Aagje Vanwalleghem who claimed the bronze in Debrecen in 2005 (jump).