"Despite living abroad, we almost felt obliged to vote this time"
Some 82,000 French nationals registered to vote in the French presidential election, a number which is 20 percent up on the previous election in 2012. The figure was released by the French consul-general Marie-Christine Butel (picture below). The higher figure suggests more eagerness to vote, but at the same time the number of French citizens in Belgium has grown substantially over the past five years, with many well-off French citizens wanting to escape François Hollande's rich tax.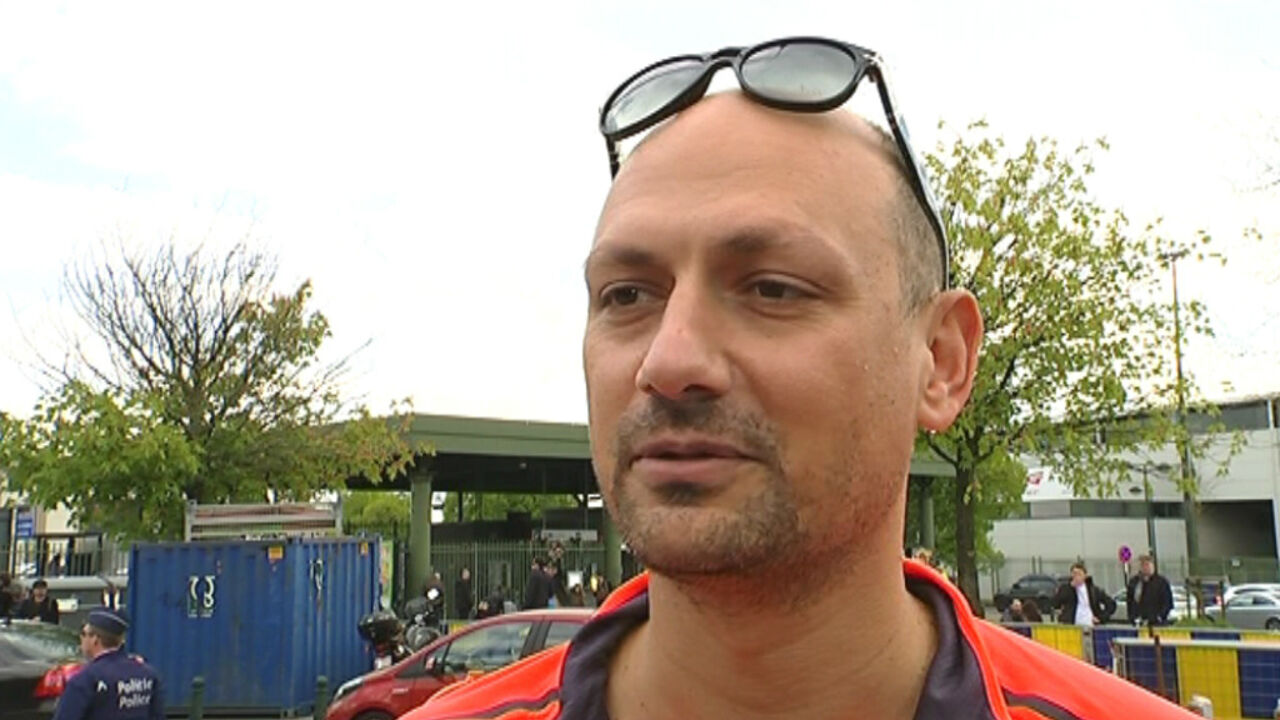 Cyril was determined to cast his vote in Brussels.
The French make up the biggest group of European expats in Belgium, their number totalling almost 250,000. About half of the voters (42,000) live in Brussels. A major polling station was installed at the Heizel site. Security measures were tight, as was the case in all places.
Nathalie told the VRT "I have been voting since I turned 18. I think going to the polls is not a prerogative, but a duty."
Marie said that "it is so complex this year that I found it very important to have my voice heard." Cyril (photo) adds: "Even though we live abroad, we feel obliged to vote. And with everything happening in the world, even more than before."
82,000 French in Belgium registered to vote
The French living in Belgium are here for their work, because they love the country, or for plain tax reasons. According to official figures, over 162,000 French have registered in Belgian communities, while an estimated 80,000 are holding the double nationality. While 82,000 have registered to vote, it is not clear how many have actually done so, though the weather was dry and sunny across Belgium today.
Belgium boasts 12 polling polling stations. After Brussels and Sint-Joost, the cities of Mouscron and Tournai (both situated in south-western parts of Belgium near the French border) have the biggest number of French voters, followed by Waterloo, Liège and Namur. French citizens in Belgium had a preference for Nicolas Sarkozy in 2012, while it was François Hollande winning it.