Driver confuses metro entrance with car park
A car with German number plate was involved in a strange accident in Antwerp last night. The car could be seen stuck in the mouth of the pre-metro station Astrid. Police think the driver confused the place with the entrance of a multi-storey car park.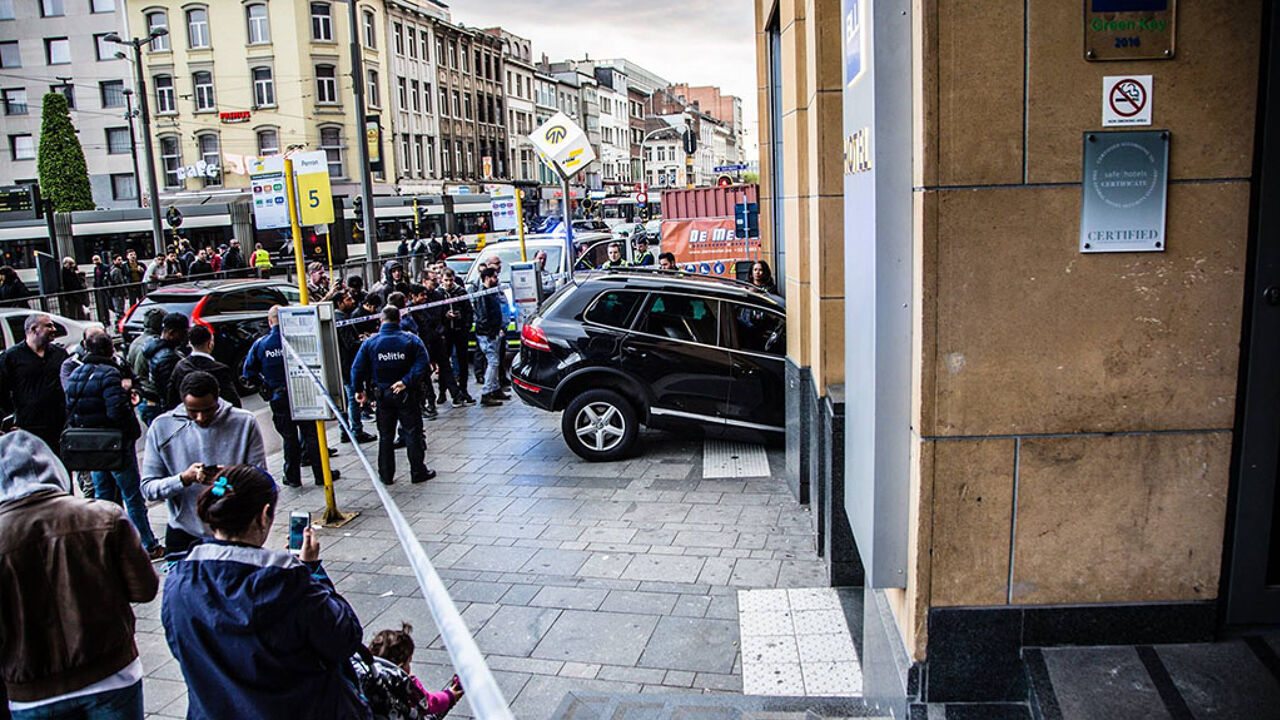 The accident happened around 7.30PM last night. The vehicle got stuck on the first steps down and attracted quite a crowd in no time. Police had the car towed away.