It's Heritage Day in Flanders and Brussels!
The Brussels and Flemish Region are staging their annual Heritage Day, opening certain buildings and monuments to members of the public for the occasion. This edition centres on Care. Dozens of buildings in Flanders and Brussels reveal how the ill and weak in society were taken care of, and have special items and material on display.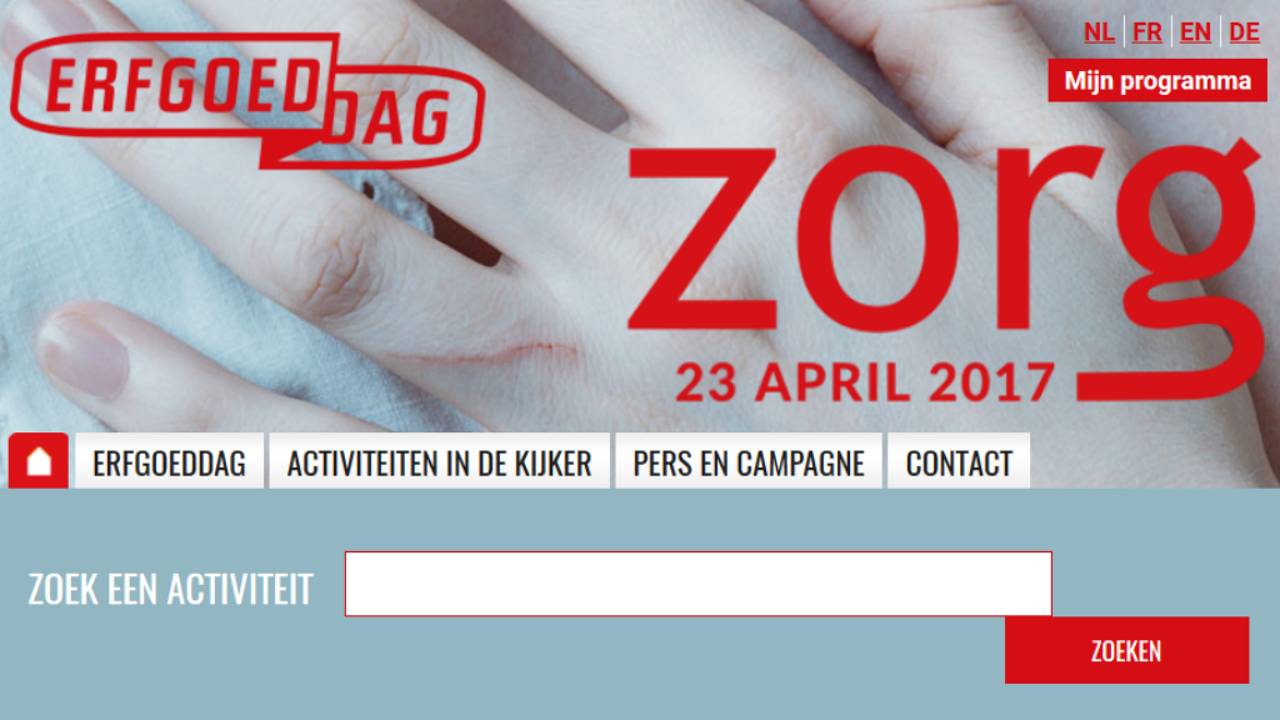 Heritage Day is free of charge. The various locations will be accessible between 10AM and 6PM.
"Heritage Day wants everybody to interact with cultural heritage in his or her own daily environment in a contemporary, qualitative and meaningful manner. Every one of us can discover cultural heritage as something valuable and relevant", the website states.
All information and an interactive map can be found via this link.