Orangutan family stealing the show in Pairi Daiza
The Hainaut Zoo Pairi Daizi has released footage from its newly-arrived orangutan family. The family can be admired by visitors since this week, after they arrived from a zoo in Heidelberg, Germany. Since orangutans are an endangered species, they are part of the European Endangered Species Programmes (EEP).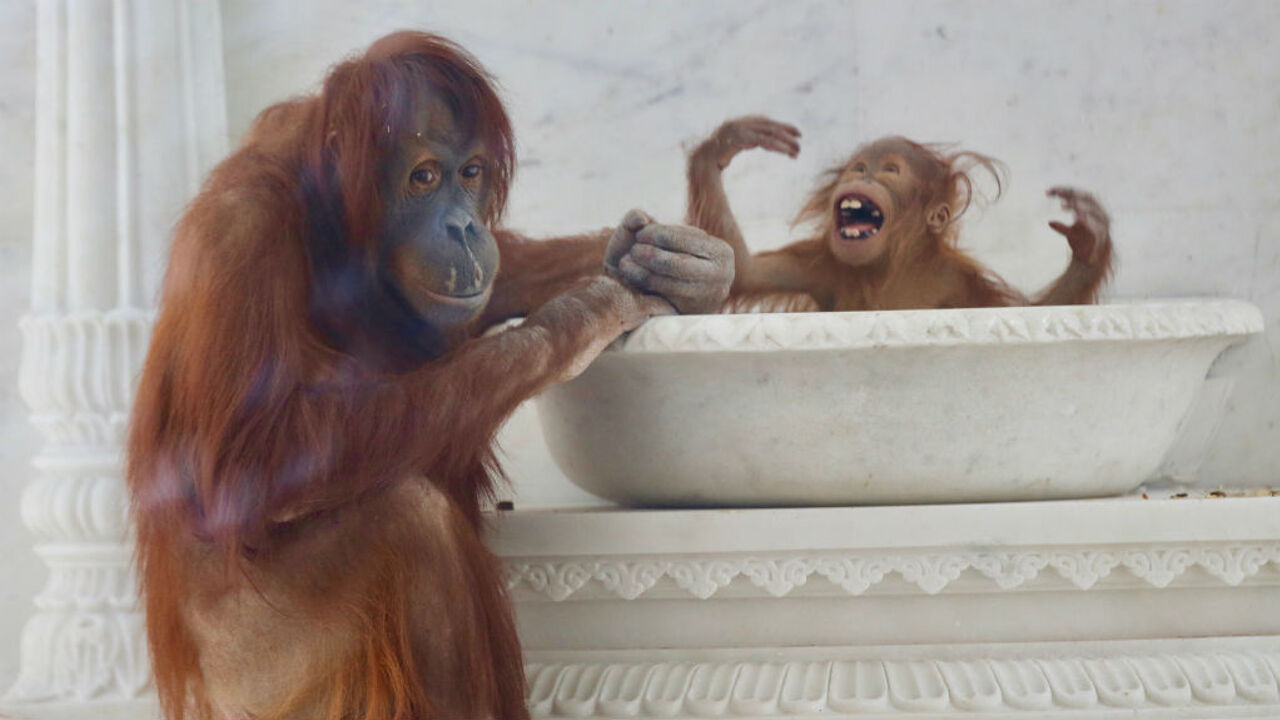 Ujian, Sari and Berani are staying in the marble 'Temple des Fleurs'.
Ujian (22), Sari (13) and their 1-year-old baby Berani are stealing the show in Wallonia. The baby was a gift from heaven: the parents had been together for a long time but had a platonic relationship for years. Researchers concluded a pregnancy would never happen and were looking for new males when "it" had happened after all. Little Berani was born in March 2016. He stayed close to his mother for a long time, but is now venturing out on his own.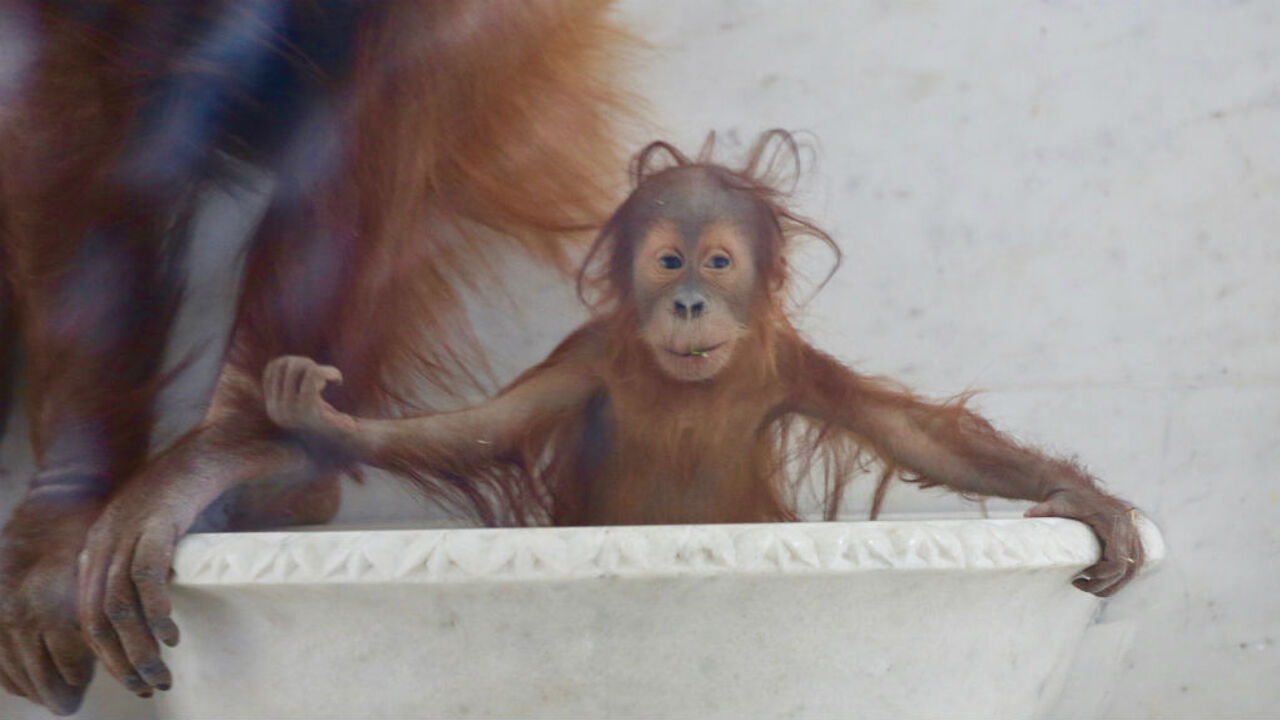 A year's work
Their accommodation is Pairi Daiza is quite impressive and involves 800 sculptors who worked in India for 6 months; another 6 months were needed to put everything together in Wallonia. The place is over 1,400 square metres and offers climbing possibilities up to 8 metres.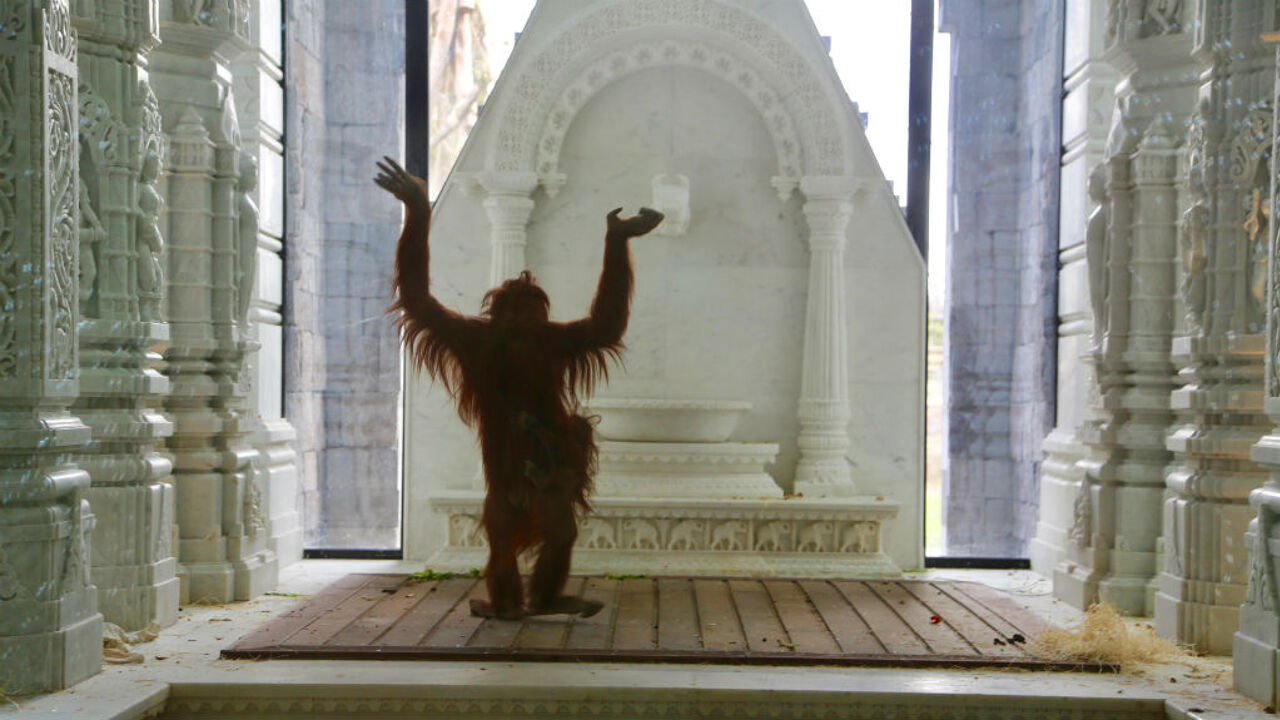 About their habitat
Orangutans are native to the Sumatra region in Asia, but have become an endangered species as their habitat keeps shrinking, mostly due to the creation of palm oil plantations. Sumatra lost about half its tropical forest due over the past 30 years. A last count made in 2004 estimated their number in the wild as low as 7,300.